Wild Republic Halloween Huggers and "Sweet" Cupcake Surprise Dolls
Halloween is such a fun time of year, especially for the little ones. Between picking out their costumes and getting excited about the candy, it's hard to keep them calm. I have some cute, fun toys that go along with the Halloween theme that will keep them busy. Masquerade Cupcake Surprise Dolls (they smell amazing) and the Wild Republic Halloween Huggers. Just wait until you see how "sweet" they are!
Masquerade Cupcake Surprise Dolls
The first thing you will notice about these adorable cupcakes are their amazing scent. Who doesn't like the smell of cupcakes? The next thing is the cutest little doll pops up when you turn the cupcake inside out. She is wearing a little dress and you can even put her masquerade mask on. In case you decide you want to brush her hair, she comes with a small brush! I know for a fact that my granddaughter is going to be in heaven when I give her this.
The Wild Republic Halloween Huggers
These hugging little cuties are perfect for giving your arm a squeeze or put them on your backpack. I haven't decided if I'm going to use them as decoration (on my gutter or in a tree), or if I will give them to my granddaughter. She is pretty good at getting Nana to give in. There are probably so many other ways you could use them for Halloween. If you come up with any original ideas, let me know in the comments! They are so soft, cuddly and you will love them. The huggers that I received are a cute, brown bat, a black kitty cat, and a "scary" little spider. Oh my, I can't forget about the last (but certainly not least) Wild Republic stuffed animal I received. He or she is a purple dragon. It isn't a hugger but you can certainly hug him/her.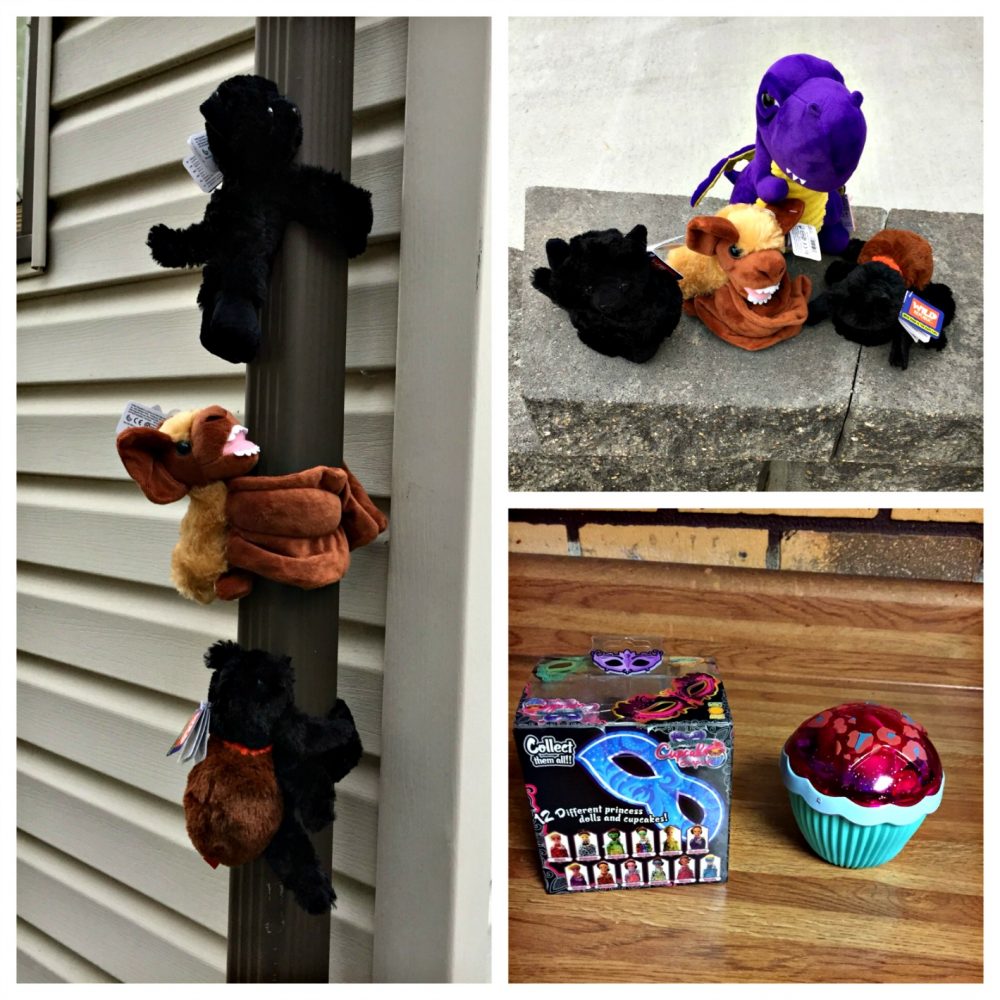 Wild Republic is all about educating children about the wonders of nature. They want kids to be curious and ask questions. When they ask questions, they are learning. Kids that learn grow up to take care of our world.
Connect with Cupcake Surprise/ Wild Republic/