The teenage years are a time of immense change, both physically and mentally. Kids change almost overnight from children into young adults. Some pass through their teenage years without incident, transforming from sweet kids into pleasant adults, but more often this is a period of intense emotions, raging hormones, and absolute chaos.
There is not much you can do to prevent teenage histrionics in your home. This difficult time will pass and most teens eventually come through it unscathed. One day you will look back and laugh at how badly your teenage daughter or son behaved for a few years, knowing full well that their time will come when they have kids themselves. Until then, all you can do is offer emotional support and ensure they have the right nutrients to feed their body through this important growth period.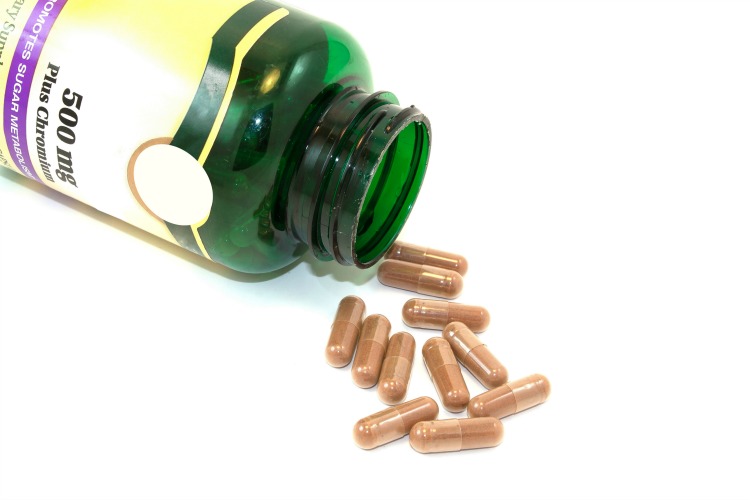 The majority of teenagers consume the right nutrients in their diet, but kids that don't eat the right things, perhaps because they are very picky, are far more at risk of nutritional deficiencies.
As any expert will tell you, the best source of vitamins and minerals is a healthy diet full of fresh fruit and vegetables. Unfortunately, many US teens eat more junk food than is good for them. They choose sugary snacks over fruit and vegetables and opt for takeout rather than sit and eat a home-cooked meal with the family. As any parent knows to their cost, try telling a teenager what to do and you are pretty much guaranteed that they will do the exact opposite.
Teenagers are also at risk of peer pressure, so if their friends announce they are going vegan or similar, a teenager will want to join in, even if it's a bad choice for them. There is also immense pressure on modern teens to be slim, so girls, in particular, are susceptible to diet fads and will often avoid eating whole food groups in an attempt to drop a few dress sizes.
Adolescence is the root of many eating disorders. A toxic combination of low self-esteem and peer pressure creates a host of problems in a vulnerable teen and the end result is disordered eating and nutritional deficiencies. Unfortunately, this is a time when teenagers need all the nutrients they can get. Their bodies are growing at a phenomenal rate and insufficient nutrients can lead to all kinds of health issues, including poor skin, fatigue, low immune function, decreased cognitive development, poor memory skills, and weak bones in later life.
These problems should not be ignored, as a poor diet in adolescence has long-lasting repercussions in adulthood. Providing them with supplements is a good way to boost your teenager's diet. A USA Today report disc xxx overed that around 33 percent of U.S. teens take vitamin supplements. In many cases, they are unnecessary, but if you suspect your teenager sin x't eating properly or they refuse to eat major food groups such as meat or vegetables, supplementing their diet with extra vitamins and minerals is sensible. Now you can look for more supplements, check Life Infused.
Here are the top vitamins and minerals for teenagers.
Multivitamin
A daily multivitamin supplement is a good starting point. Many teens dislike taking a pile of pills each day, so if your teenager is resistant to supplements, try giving them a multivitamin tablet once a day. Many tablet manufacturers create chewy pills for kids who hate swallowing regular tablets, and some even taste of things like orange, so they are more palatable!
Don't bother paying extra for multivitamins aimed at teenagers, as these offer no benefit. Buy a product for adults, as it contains everything your teenager needs. Just watch out not to exceed the daily recommended limit for each nutrient, as too much is equally as bad as too little.
Vitamin D
Vitamin D is essential for a healthy skeleton and low Vitamin D levels can cause weak bones in later life and fatigue. There is also evidence that low Vitamin D is linked to certain cancers.
It is hard for the body to synthesize Vitamin D from our diet, although many foods do have added Vitamin D. We obtain Vitamin D from sunlight, but a teenager who spends his day locked in a dark room playing video games doesn't see much sun. Teens need 600 IU of Vitamin D per day, so if your teen doesn't drink milk or eat much dairy, give them a supplement.
Calcium
The body needs calcium alongside Vitamin D for maximum absorption. Together, calcium and Vitamin D support strong bones and growth, which is essential during the teenage years. Dairy foods are a natural source of calcium, but if your teenager doesn't like dairy, give them a calcium supplement.
Iron
Low iron is common in teenagers, especially in teenage girls after menstruation has begun. Anemia causes fatigue, weakness, pale skin, and poor appetite. Kids with low iron levels tend to perform worse at school and their memory is bad.
Green, leafy vegetables are a good source of iron, but not many kids want to eat a plate of stewed cabbage! Breakfast cereals are often fortified with extra iron, but if your teenager skips breakfast, give them a supplement that contains at least 15mg of iron.
Vitamin B9 or Folic Acid
Vitamin B9, also known as Folic Acid or Folate, is an important nutrient for women of childbearing age, as it prevents neural tube defects in a growing fetus. Your body needs folate to make red blood cells and teenage girls are very likely to be deficient in Vitamin B9. Many breakfast cereals have added Folate, but a Vitamin B9 supplement is a good idea.
Omega-3
Omega-3 nourishes the brain and promotes cognitive development and happy moods – something all teenagers can benefit from!
Many parents ask what is Omega3-6-9 and where does it come from, but the answer is easy: fish. Fish is the best natural source of Omega-3, especially oily fish such as salmon, sardines, and mackerel. If your teen won't entertain the idea of eating fish, give them an Omega-3 supplement.
Magnesium
Magnesium is another important mineral for healthy bone density, but it can also help kids with asthma. Kids need up to 420 mg of magnesium per day, so look for a supplement that contains this amount. Be careful not to over-supplement with magnesium, as it can have an unwelcome laxative effect. If you're looking for a high quality supplement, try the Dr Carolyn Dean Magnesium.
Zinc
Low zinc levels are common, especially in teenagers. Teens following a vegetarian or vegan diet are especially at risk of zinc deficiency. Gut problems, low immunity, poor concentration and memory, and skin irritation are all signs of a zinc deficiency. Zinc also helps to balance hormones, which is very helpful during the teenage years.
If your teenager craves sweet or salty foods, this is another symptom of low zinc levels. Many experts believe that eating high levels of carbohydrates is a contributory factor in rising levels of zinc deficiency.
Red meat is the best natural source of zinc, but cashew nuts and chickpeas also contain a quarter of your teenager's recommended daily amount of zinc. Alternatively, look for a supplement that contains 11 mg per day for boys or 9 mg per day for girls.
Probiotics
An imbalance of gut bacteria can cause all kinds of problems in the long-term. If your teenager has taken any antibiotics, then he can definitely benefit from taking probiotics. A dose of probiotics each day will restore the normal levels of gut flora and restore healthy bacteria. This will help improve gut function and boost immunity. High levels of bad gut bacteria can lead to inflammation and IBS symptoms. There is also research showing a link between poor gut function and thyroid problems in later life.
Eating fermented foods such as kefir, miso, tempeh, and sauerkraut is another way to introduce healthy bacteria into your gut.
Vitamin C
Teenagers who eat a restricted diet are very likely to be deficient in Vitamin C. The body needs Vitamin C for healthy bones, skin, and blood vessels. Fresh fruit and vegetables are a good source of Vitamin C, but if your teenager doesn't eat much in the way of fruit or vegetables, they will benefit from taking a supplement.
The body cannot store vitamin C, so a teenager needs to consume around 1,000 mg per day. Be careful not to give your teenager too high a dose, as it can cause stomach pain and gut issues.
Vitamin A
Vitamin A is essential for a healthy immune system. Kids who are deficient in Vitamin A are more susceptible to colds and other viral infections. Sufficient Vitamin A also promotes healthy skin, so if your teenager is suffering from acne, a daily dose of Vitamin could help their skin improve.
Cheese, eggs, and oily fish are a good natural source of Vitamin A, but if you are concerned that your teenager is not eating the right things, give them a multivitamin supplement with Vitamin A.
Try to encourage your teenager to eat a healthy diet, but be careful not to make a huge issue out of it, as this can lead to eating disorders and other psychological problems.