Young Scientists Will Love This Crystal Growing Kit!
Does anyone remember The Magic Schoolbus? Well, it is back! It isn't just a television show though, they actually have The Young Scientist Club. They have lots of cool kits for those young, budding scientists that are ready to get their hands on something! I tried out the "Growing Crazy Crystals" kit with my granddaughter, and we had a blast.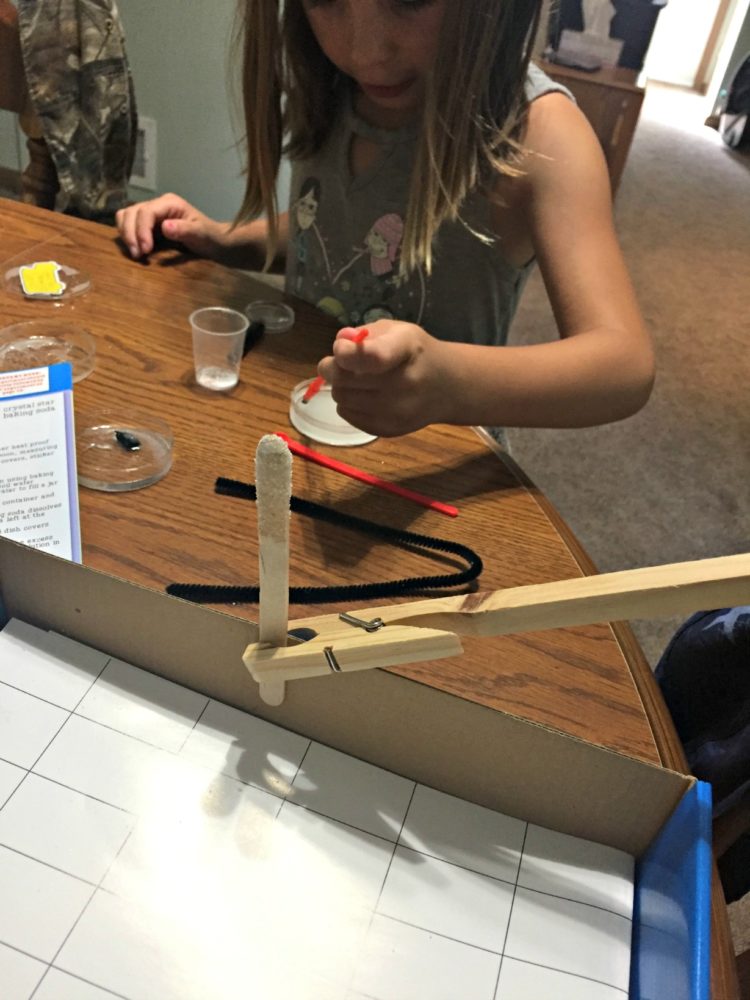 The kit comes with everything you need for most of the experiments. The only other things needed are items you probably have in your home, so no need to run to the store. The first experiment we tried only needed sugar and salt. It's pretty cool, the kids use the magnifying glass (included in the kit) to compare the crystals. The kit also comes with a chart to document all of your findings. So, not only are you doing the experiments, but you keep track of what your crystals are doing day by day. The chart has 10 days on it, which is so nice.
My granddaughter had so much fun doing this with me. Of course, she loves spending time with Nana, but we were both learning the whole time! This is the perfect time to do this with your children. Kids get that "summer-time slide" where they forget so much of what they learned the previous year. These kits are a great way to get that brain firing up again. We even took it a step further and tried our own experiments. I even enjoyed myself. Like I said, I actually learned a couple of things. What do you know, you can teach an old dog new tricks!
I should tell you that some of the experiments need an adult present. Depending on the age of your child, I think you should probably be present through all of them. A couple of the observations need an adult to boil water. As a matter of fact, at the beginning of the book that comes in the kit, there are pictures that show when it is "adult only", or use caution, etc. I really liked this! My granddaughter knew when she saw those that it was time for Nana to take over for a minute.
I am very happy with The Magic Schoolbus: Rides Again – Growing Crazy Crystals kit. We really had so much fun! My granddaughter felt like such a big girl being able to scoop the salt and sugar, or pour water by herself. I believe that any child would love to use this. If you don't like growing crystals, there are many more kits to choose from! I'll have a link if you are interested in getting one of your own.
Connect with The Young Scientist Club/ Facebook/ Twitter/