Choosing the right products for your family is important, especially when it comes to your children. It's amazing how many products include harsh chemicals. But not Rock The Locks. They have an all natural line of hair care products that are safe for your children, (and the rest of the family as well.)
Rock The Locks Safe, Effective Hair Care Products for Kids
No one wants to be pumping their kids full of chemicals when they're just trying to washing their hair, or detangle it, or even style it. That's where Rock The Locks comes in. Their products are natural, infused with essential oils and fruit extracts, and made in the USA. They also contain NO parabens, phthalates, or alcohol. You're getting professional quality hair products without all the harmful stuff.
Brush or comb away your child's tangles with this spray on conditioner. It smells like pineapple and bananas, and works great! Painlessly remove your kiddo's tangles with this spray. They will love the smell, and pain-free help, and you'll love knowing that it's safe.
Does your child have naturally curly hair? If so, this spray is for you. It will define their waves and curls without weighing them down, and without nasty chemicals. This spray works great and smells like an orange creamsicle. Yummy!
This flex style gel by Rock the Locks gives your child's hair flexible hold. It washes away easily too. My son loves the green apple scent. He won't use any other gel to spike his hair. For extra hold, give hair a nice spritz or two of Rock the Locks Lock It and Rock It Hair Spray.
This is another of my son's favorites. It gives his hair great hold without weighing it down. It also gives it a nice shine too. This one also smells like green apples, which is one his most favorite foods and smells.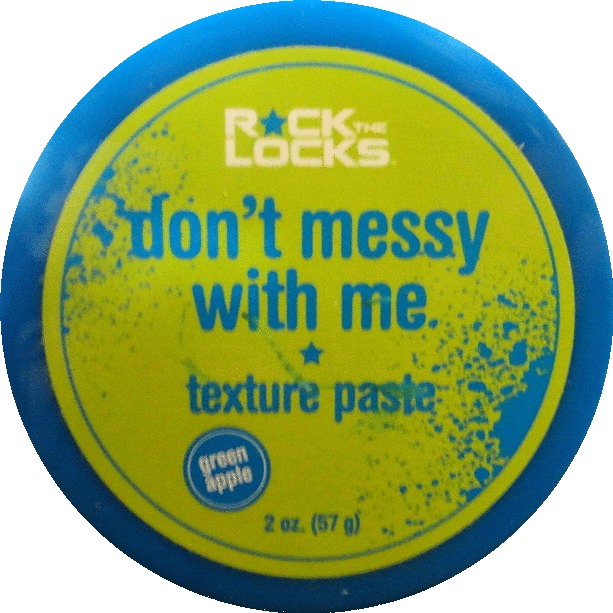 When it's time to wash it all away choose Rock the Locks So fresh and So Clean Shampoo + Conditioner. It uses a unique plant-based complex to gently clean, soften, and add shine to any hair type.
Where to buy
To get any or all of these great Rock The Locks products, head to their website. If you want to find their products in stores, click HERE, add your zip code and head to the store nearest you. You can also follow them on Facebook, Twitter, and Instagram.