The Octopus Watch is a SmartWatch for Kids
My granddaughter is 5-years old, and she needs gentle reminders throughout the day. Every child needs this from time to time. I still need help with time management. Instead of telling them to brush their teeth, get ready for bed, or to do their homework, they can use the Octopus Watch by Joy! It is a smartwatch for kids. This doesn't have apps to play games, so don't worry parents. It isn't a distraction, it's a great little reminder. The parent uses the app on their phone and programs the tasks you need them to do. The Octopus Watch gently vibrates and shows a picture when it is time to do the task. Where was this when I was growing up?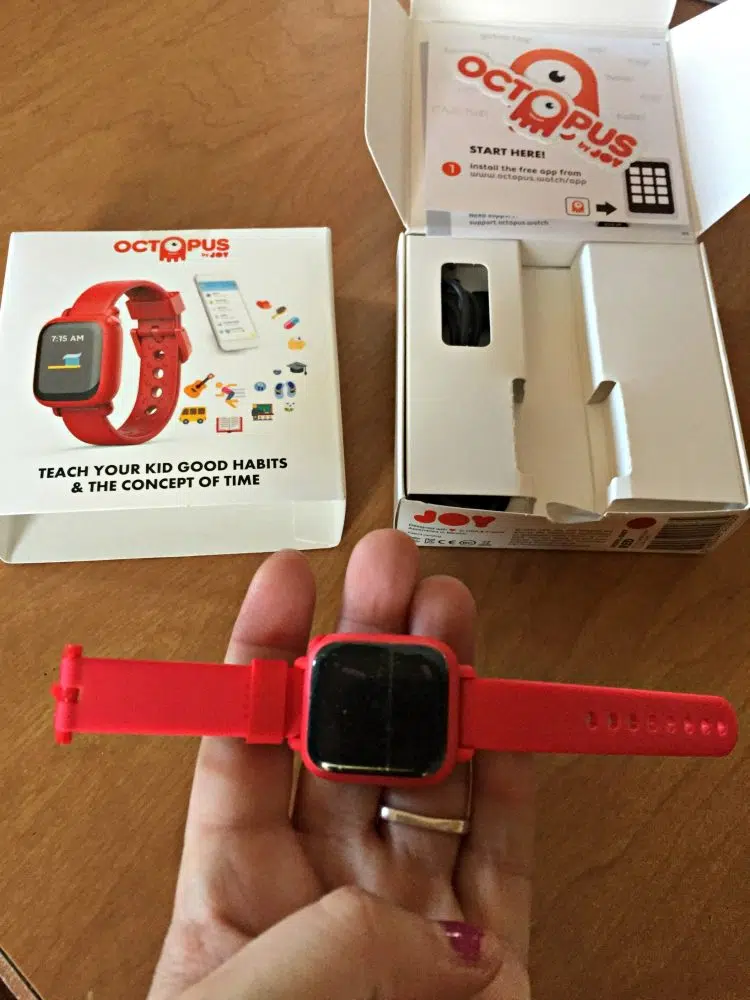 I absolutely love the idea of this watch and was so excited to try it out. When I received it, I did what the instructions (a very small booklet) said to do. Unfortunately, it took a lot of resetting and plugging/unplugging it in to get it to work. At first, it said it was synced, so we thought it would work. However, when a task would come up, it would just continue to vibrate no matter what we did to it. We also had problems with the color of the pictures. I was a bit confused because there isn't anything to really help you when this happens. A major problem I have with the watch is the button on the side. Kids are going to push it, that is just the way they are. Sometimes it will make it do a factory reset (even though it isn't supposed to).
After I figured the watch out, I absolutely loved it. If you decide to get one for yourself, just be patient! You may have to plug and unplug it and reset it to get it to work, or you may get one that has no problems. Trust me, it is worth the time it took to get it working properly. My granddaughter wears it every single day now. She even has permission to wear it to school. It makes her feel so important! She thinks she is a big person having a smartwatch of her very own. Little does she understand that her Mom controls it the whole time. You should see her face after she finishes a task. This watch is so wonderful for a child's self-confidence.
Let's empower children while they learn the concept of time. The Octopus Watch offers 700 icons (so they don't have to know how to read!) to choose from for scheduling! Kids can even choose which clock face that they want. This is such a great gift to give to anyone with kids. So even after the problems I had with the watch, I would still definitely recommend it!
Connect with Octopus Watch by Joy/ Facebook/ Twitter/ Pinterest/ Instagram/