Growing up is an experience filled with more than enough challenges to go around the table. For the most part, being able to experience the life of childhood is simply amazing in multiple ways. The overall feeling of being a child throughout those years of growing up is simply uplifting. It's the time of a child's growing years where they get to have all the fun they could possibly imagine. Now, while it may be a time of fun and excitement they can still learn some along the way. As a parent, you already know how important it is that they take in significant amounts of knowledge. The real trick behind that process is figuring out proper ways to do so.
We all know the benefits of eating at home, it's way healthier, it brings the family together and it saves you a ton of money. With everyone's busy schedules with work, school, soccer practice, etc. it seems more difficult now than ever before to eat a well-balanced home-cooked meal with the family. It helps to come up with a system, a system that you could implement everyone in including all of the kids too.
New Cooking Language That Turns Food Into A Game
You may be thinking that finding a system like that can turn into a challenge of its own. Well, there is an incredible system that teaches kids as young as 4 years old how to cook healthy meals for the whole family. A system that works in a fun and easy way with little to no adult supervision needed. A system like that would be super useful to parents and kids if given the chance. That's why considering Kiddoz could be that missing component.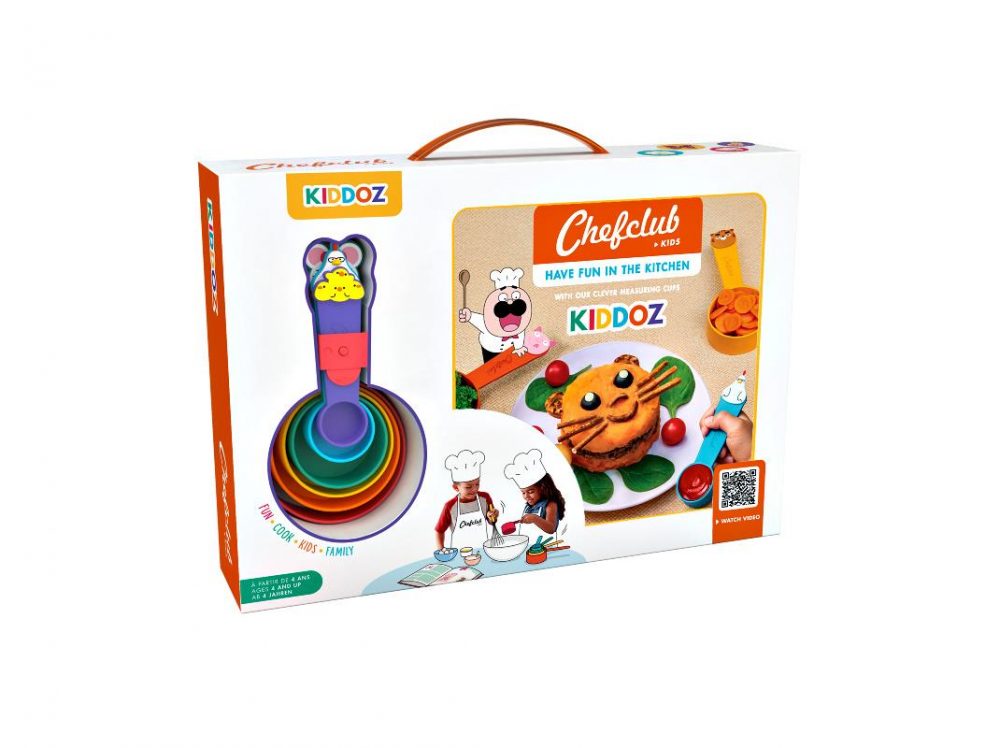 Introducing Kiddoz, a brand new cooking kit made specifically for kids to cook nutritious meals that are almost error-proof. With Kiddoz, children don't even have to know how to read to follow the step by step recipe instructions. Every child is going to move at a different pace, with this system they can enjoy themselves without the extra pressure.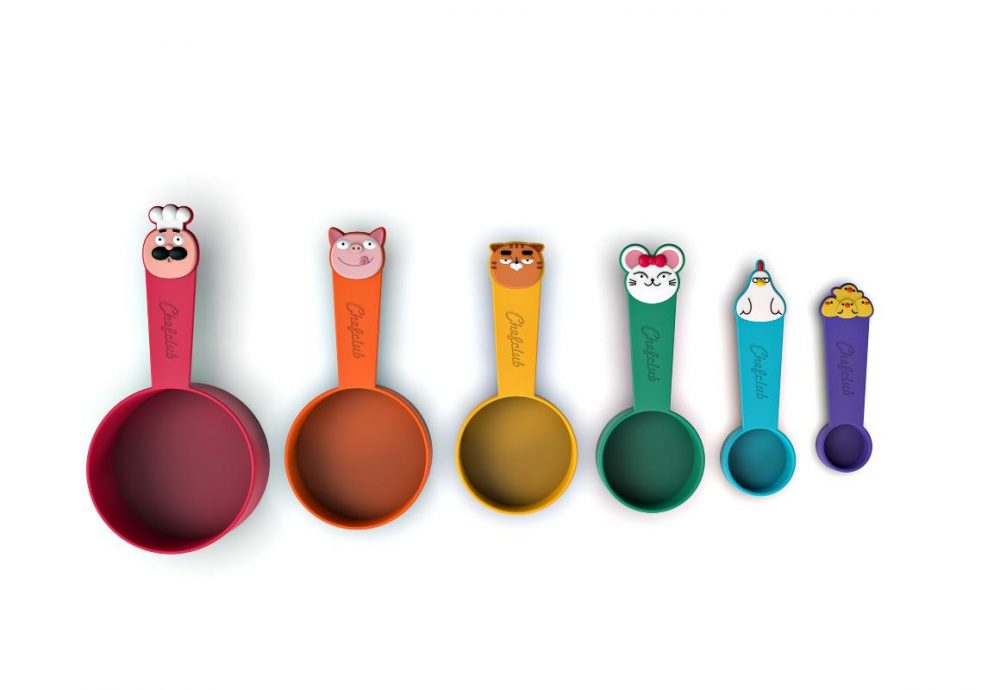 The Kiddoz Kit comes with 6 cute character-themed measuring cups, and a cookbook filled with 20 illustrated recipes that use a never before seen language of images and characters, so kids can easily follow recipes with the extremely visual directions. The measuring cups and cookbooks work together to create an autonomous experience similar to playing with Legos or Play-Doh creating a more entertaining and fun cooking experience. Some extra details include the following:
Promote Creativity and Autonomy: Turning mealtime into playtime!
Eating Well, Made Easy: Eating well doesn't have to be hard, or expensive!
Cook and Play as a Family: Create memories with your kids!
There is nothing more satisfying than being able to help your kids through a system that promises so much. Passing up on a chance to switch things around for a positive outcome would be crazy. Working with your kids through a system like this going to positively change the way they learn.