It's true that everyone is going to be looking forward to the holiday season. especially the kids. At such a young age they get to experience the true beauties behind Christmas. Waking up in the morning and seeing that they have presents under the tree ready to be opened. That feeling will always great, especially when they get to see what they have. As parents, you want to make sure you have some pretty good ideas in mind when holiday shopping.
Below you'll find a number of different options that you could consider grabbing for the kids. Every gift idea is going to count when looking to put smiles on their faces.
Banana Panda Peek-A-Boo Riddles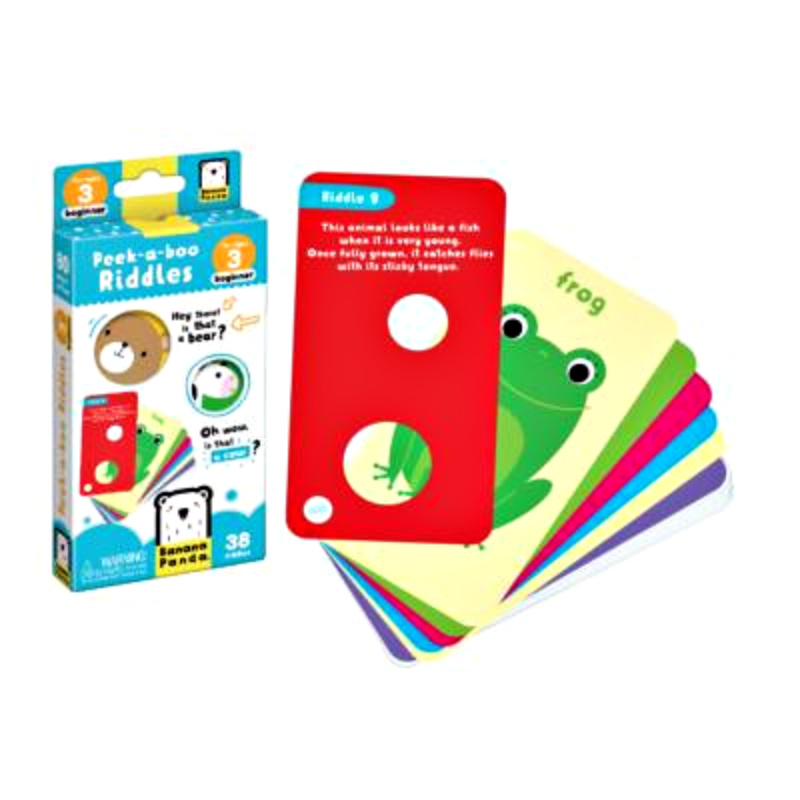 Peek-a-Boo Riddles is an educational book containing rhymed riddles in a unique presentation perfect for toddlers. Colorful, sturdy cards are held together with a rivet for easy, hands-on play, and illustrated fragments of the answers to the riddles are visible through a special viewing window, making guessing answers great fun! It helps parents and children learn about the world in a funny way while expanding the family's vocabulary together.
Loog Guitars Loog Mini
With the 3-string Loog Mini guitar and its accompanying app, a child can jump into playing songs -not just scales or exercises- on day one. This gives little rockers a sense of accomplishment that stimulates them to keep going. With Loog, kids are playing, learning and having fun from the very beginning, acquiring skills that stay with them forever.
Tinkering Labs Electric Motors Catalyst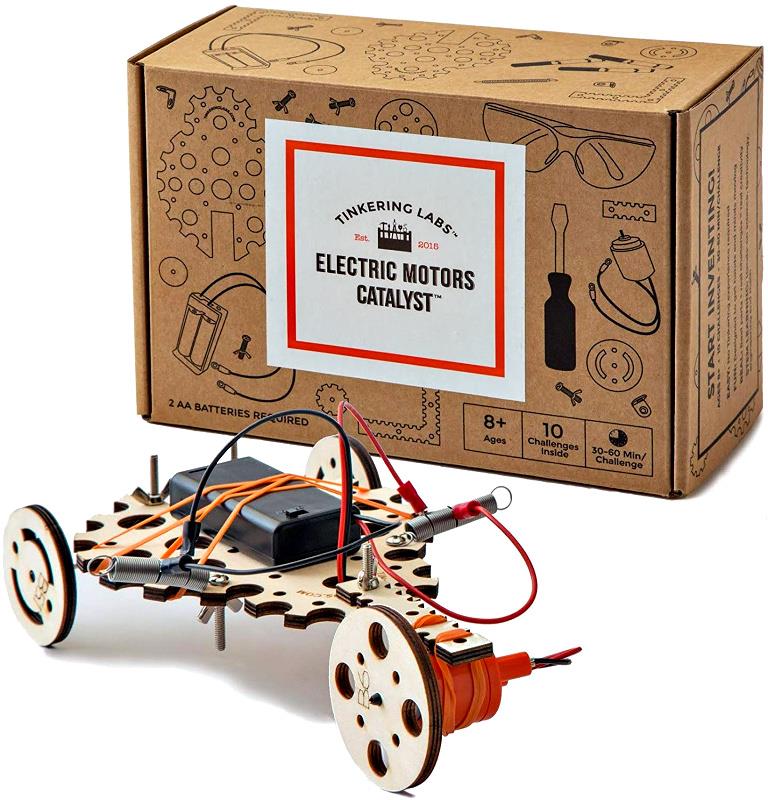 Tinkering Labs' Electric Motors Catalyst (EMC) is for kids 8+ (but many kids 6+ use it, it mainly depends on the child) and focuses on challenging their problem-solving capabilities and creativity and empowers them with invention and project-based learning. Truly engages kids' inventive imagination, unlike say coding where kids are forced to learn inside a box and not think outside of it, limiting their imaginative and inventor abilities.
SmartMax My First Totem
Kids can create their own totems with SmartMax My First Totem! The colorful, tactile and rattling pieces enable endless creations. Designed for ages 1-5, My First Totem comes with large cards with 24 challenges where kids try to match the totem image shown on each card. he colorful pieces in My First Totem feature different colors, textures, and even sounds. So fun your kids won't even realize they are learning.
SmartGames Brain Train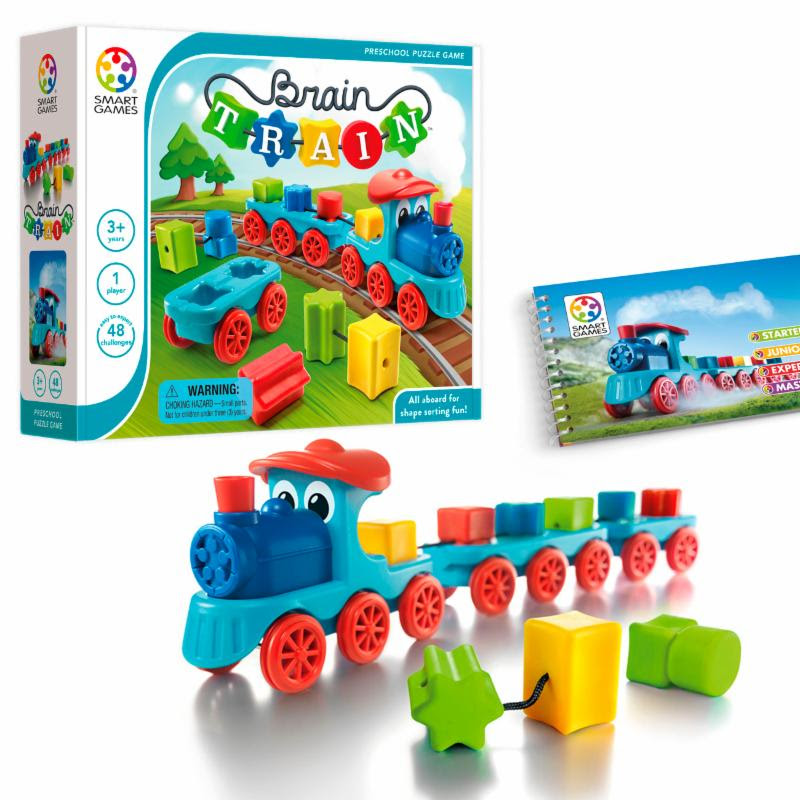 SmartGames Brain Train is an enchanting game for young children…that doubles as a toy! Train your brain…and your shape sorting skills. Can you match the shapes as shown in the challenge and place them in the right sequence? Each level offers fewer hints to complete your train. All aboard? Make sure the wagons are connected to the engine before you depart!
Walthers "Ready For Fun" Starter Train Set
Looking for a way to get your children off screens and spend time as a family? Walthers model railroading starter kits are a great way to engage the whole family in a project that marries artistic crafting elements with the joy of engineering! Easy to set up and fun for the whole family, this Walthers Trainline HO Scale Ready-for-Fun Train Set includes everything you need for a great start in model railroading. Durable cars, locomotive, snap-together track; and speed and direction controller are all included. There's also a 60-minute DVD with tips for building your first layout. Trainline Ready-for-Fun Train Sets deliver reliable, expandable fun!
PLAYMOBIL Crystal Palace
Set off on a dazzling adventure as you explore the Crystal Palace of the Winter Kingdom! In this incredible world, visitors will find a little magic and mystery. As they approach the front gates, lift the gemstone shield to lower two magical icicles and block their entry until the guards determine if the visitor is a friend or foe. Friends can then enter the palace and meet with the royal family on the main floor. The queen sits upon her throne while magical lights flicker up through the ice floor, a result of the illuminating crystal sparkling in the palace cave below.
Jumbo Pad of Word Puzzles
Word puzzles are challenging and fun as well as educational! This 256-page pad of word puzzles joins our successful, best-selling collection of jumbo books. It's jam-packed with word searches, crosswords, riddles, codes, and logic puzzles, with removable sheets that are easy to share. Each puzzle page easily tears out–with answers on the back of every page–making this pad perfect for entertaining at home or on the go, sharing with friends on playdates or rainy days, or making a perfect activity for family game night.
Carrera Racing System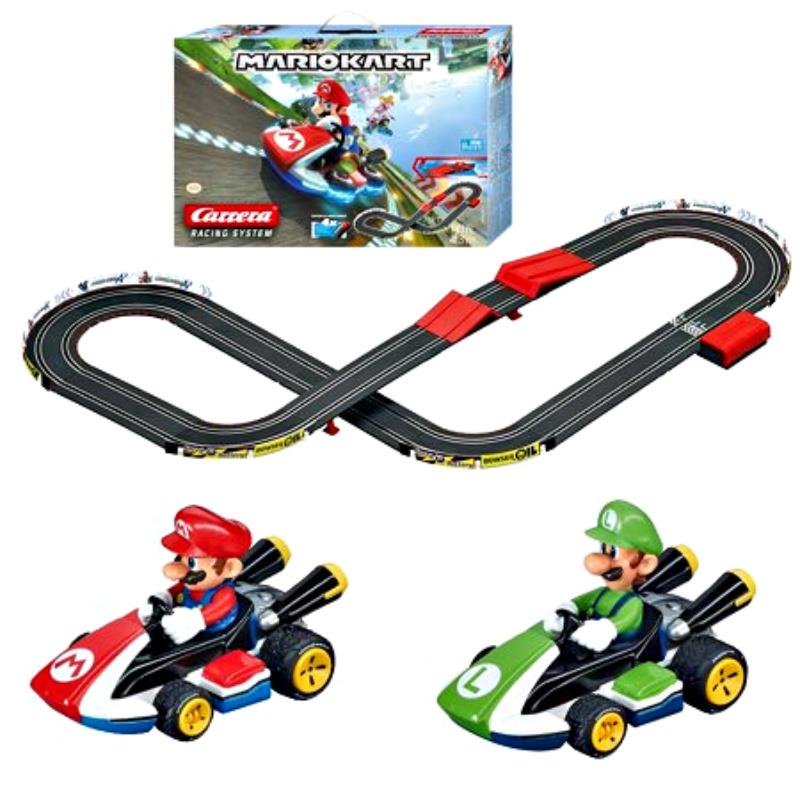 Race head-to-head with this high-speed, battery-powered 1:43 scale slot car racing set featuring your favorite Mario Kart characters! Carrera's new battery technology now gives you the ability to race with the same speed and power as an electric-powered Carrera GO!!! slot car set! Hitting scaled speeds of up to 370-mph is no problem for Mario and Luigi as they speed around this 14.10-ft long race track.
Puro Sound Labs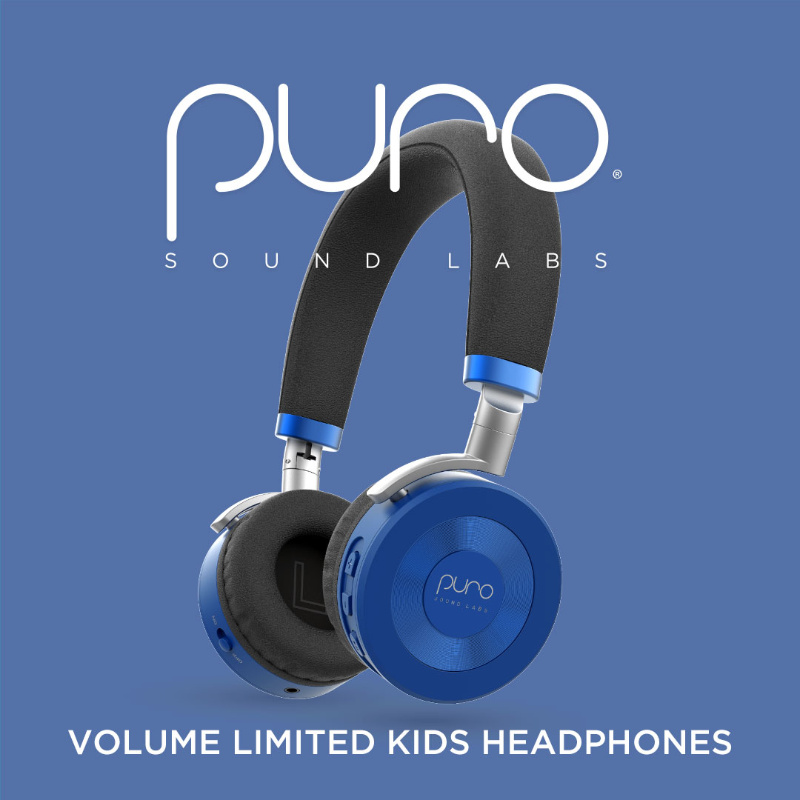 Puro Sound Labs happens to be a leading provider in volume-limiting kids' headphones. Basically, this means that we limit the volume of our products so your children can't damage their hearing! This is extremely important because more and more individuals are suffering from Noise-Induced Hearing Loss in today's day and age. They offer a number of incredible models like their BT2200 headphones, PuroQuiet ANC Headphones, and the World's first and only volume-limiting gaming headphone the PuroGamer.