I have the best gift idea for you today! If you have a fur baby and kids, this present is perfect for them all! Your furry best friend and kids can have their very own personalized book and more. You guys! This is so cute so read on to learn more so you can get one too.
Your Furry Best Friend Can Have Their Own Book
I See Me has hit it out of the park again! Their newest book If My Dog Could Talk is precious! It takes you through a typical day with your dog, and gives you a sneak peek into their thoughts. Because if our dogs could talk, they would tell us about their unconditional love for us. Think about it, no one loves us like our dogs (except maybe our parents.)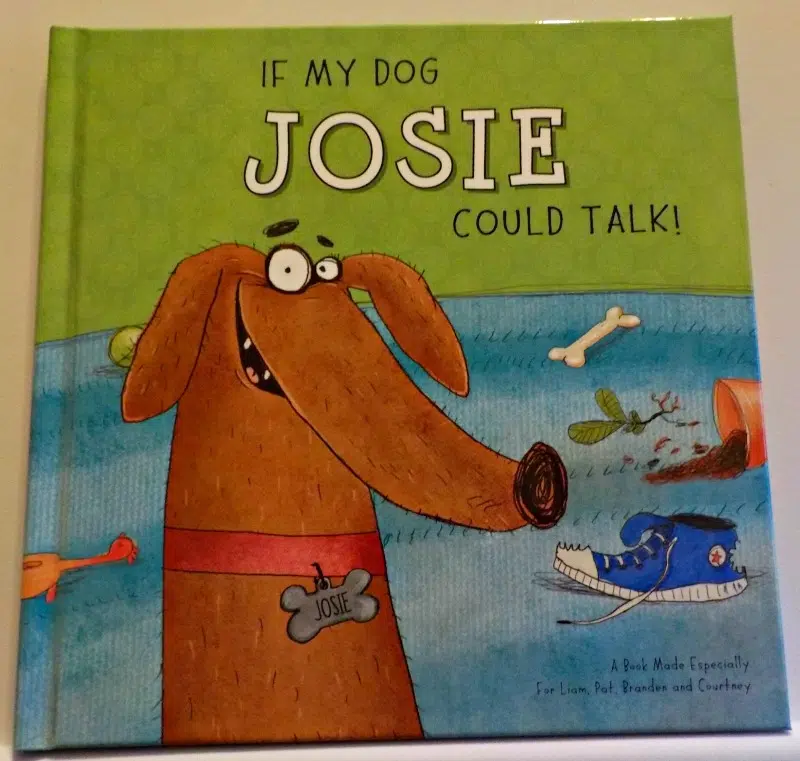 It's Personal
Maybe the best part of this book is that YOU personalize it. You choose the dog that most resembles yours and its coloring. Then you give them your fur baby's and family names. Oh, and send it pics of your dog too. Then I See Me does the rest! The finished product is something you and your children will cherish for years to come.
Not Just a Book
Your If My Dog Could Talk book comes in a gift set, so you don't just get a book. It also comes with a very special photo ornament for your tree. My son squealed when he saw his. The other thing that comes with it is a personalized bandana for your pooch. Their name comes embroidered on it and it's so cute!
Amazing Gift
When my son opened his I See Me gift, he screeched with delight. He was so excited to see HIS Josie in her very own, special book. Right away he wanted to put her bandana on, so of course we did. Then he wanted to put the tree up so he could display her special ornament. (Sorry dude, tradition is on Turkey Day.)
To get your If My Dog Could Talk gift set, click here.
Follow via Facebook, Twitter, and Instagram.