The holiday season is upon us. Halloween, Turkey Day and then Christmas. (Hanukkah falls before Christmas this year.) There's nothing more enjoying then crafting holiday fun for everyone! Here are some ideas to get you started.
Crafting Holiday Fun for Everyone
My son and I love to spend time together making Christmas crafts, cards and more. Since I home school, I incorporate it into his art lessons. Since I'm an artist at heart, it's some of my favorite times and memories. So I have compiled some Christmas crafting ideas for you and your family too.
Christmas Paper Crafting
When I stumbled upon this book it was like beams of light shone down upon it. I started flipping through it and couldn't wait to get started. If you love scrapbooking and paper crafting, then you too, will adore this book!
It has fifty Christmas cards that you can make a personalize for family friends. (They are so cute and pretty!) There's even eighteen mini yuletide cards you can craft with too. They've included large and small envelope templates, and thirty-four seasonal scrapbook pages too. You can use them to create envelopes, or to scrapbook your holiday. You may want to use some of the mini cards, or a few of the sixteen holiday gift tags which are also included. They even thought to add six festive bookmarks! (I already punched one out and am working on a tassel for it!) Oh, and last but not least, they even added some frameable holiday art! You know you want this book, and you can get it here.
Let's Color!
If you don't color to relax, then you're missing out! Seriously! It's become one of my favorite ways to unwind. Not to mention, my son actually loves to color too, so it's something we can do together. With cold winter days ahead, having some nice coloring books on hand is imperative.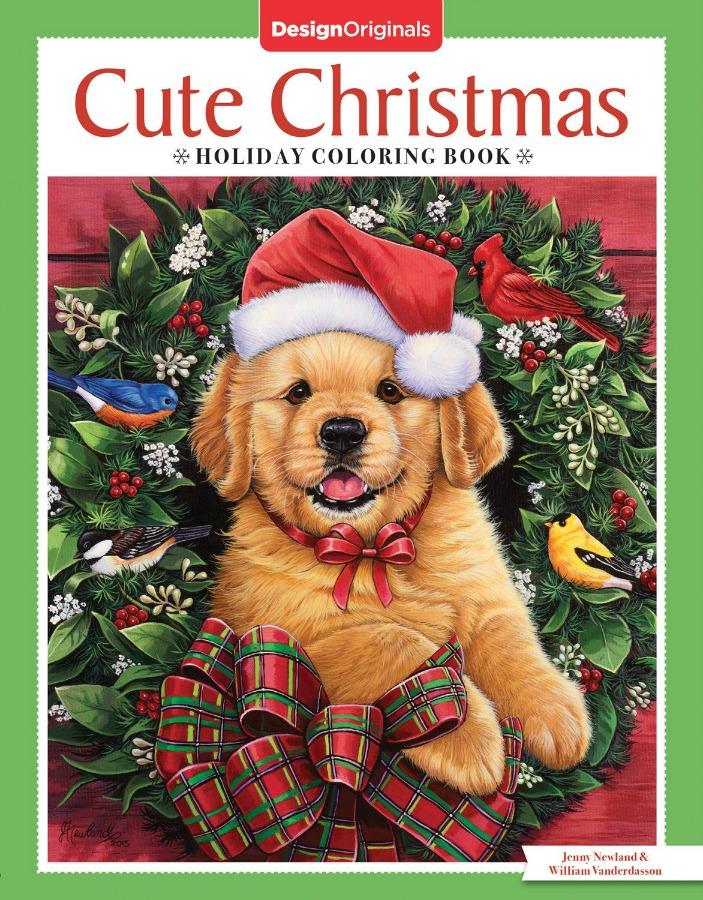 Since the holidays are coming, here are two of my son's favorite ones. Santa's Kitty Helpers Holiday Coloring Book is the cat lovers dream! It's full of precious kitties and holiday pictures to color. The other is, Cute Christmas Holiday Coloring Book. The pages are filled with the most adorable animals and Christmas images for you to color.