A Flexible Racetrack That Glows – Kids Will Absolutely Love it!
I'm sure you have seen kids' racetracks and cars that come with them. They are pretty much all the same. Not anymore! I had the pleasure of playing with the Max Flex RC 300 Combo Edition (by Skullduggery), and it is unlike anything you have ever seen. The track is completely flexible, so kids won't break it and it goes together very easily. The best part is that it glows in the dark and after the car races by, it leaves a streak of glowing light behind it. I had to see it to believe it.
I have a 6-year-old granddaughter, so I wasn't sure she would be able to put this huge racetrack together. Boy, was I wrong! She immediately took the parts and put them together. They were so easy, I was astonished. She even put some books under to make a "bridge". There are many parts that could make a bridge, but she was more comfortable just grabbing a book. I was impressed! The flexibility of the track is amazing. No longer do you have to worry about a child stepping on it and breaking it.
Looking at the box you see the glowing strip following the car. It is hard to believe that it actually does this. I couldn't wait to try it out. My son first put the whole thing together. This is a 23-year-old man! He had a blast playing with this. After all of the pieces were to his liking, he turned out the lights. I stood there watching in disbelief. The track does glow, and the car really leaves glow-in-the-dark streaks! It is beautiful and mesmerizing. I may sound like I'm going a little overboard, but I was amazed.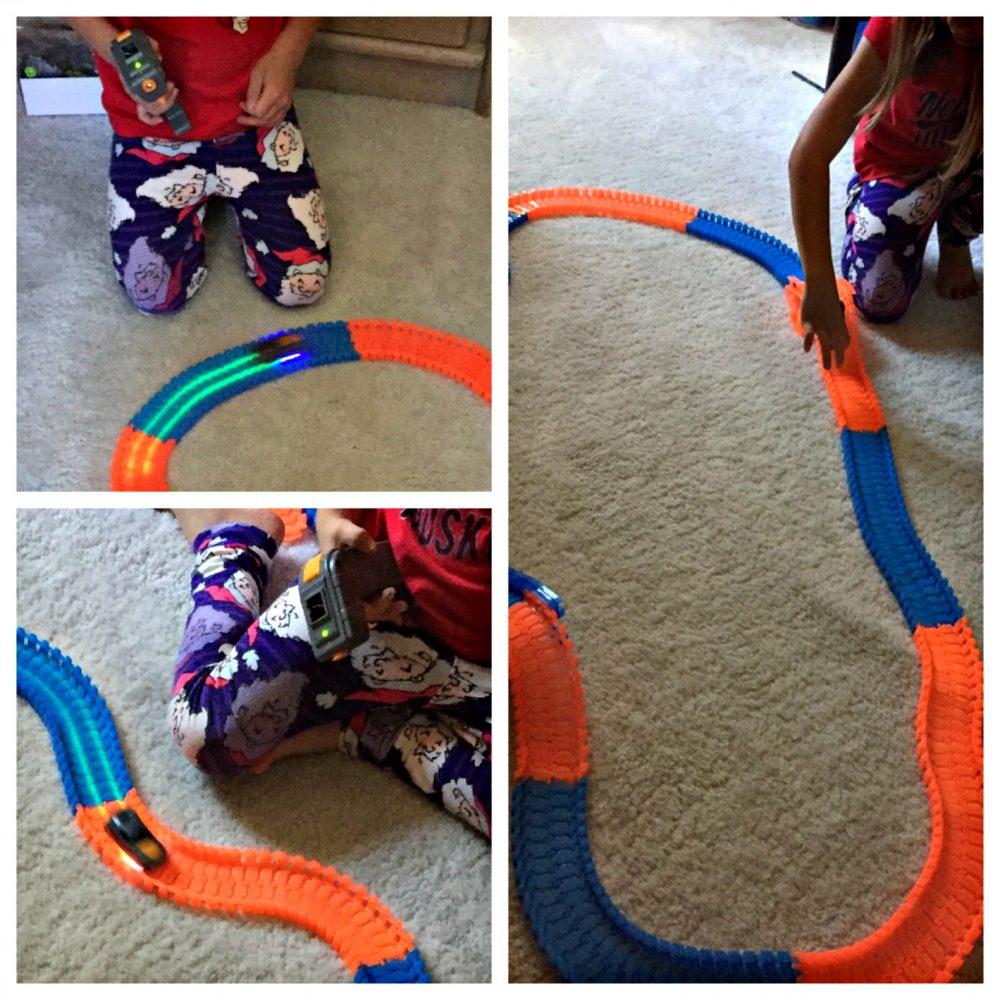 Imagination Fun
Imagination goes a long way, but they may not need much of it while playing with this racetrack. The cars are fast and the track is easy. As a matter of fact, the cars go so fast they sometimes fly off of the track (over 25 feet of it!). Children of all ages will immerse themselves in playing with this. There are so many different ways to set it up, they will never tire of it! The holidays are coming up and this would make any child happy.
Connect with Skullduggery/ Facebook/ Twitter/ Instagram/