As an autism caregiver, you are constantly giving and doing for others. But what about you? Don't you deserve some time off? Respite care can provide the break you need while your loved one stays in a safe and supportive environment.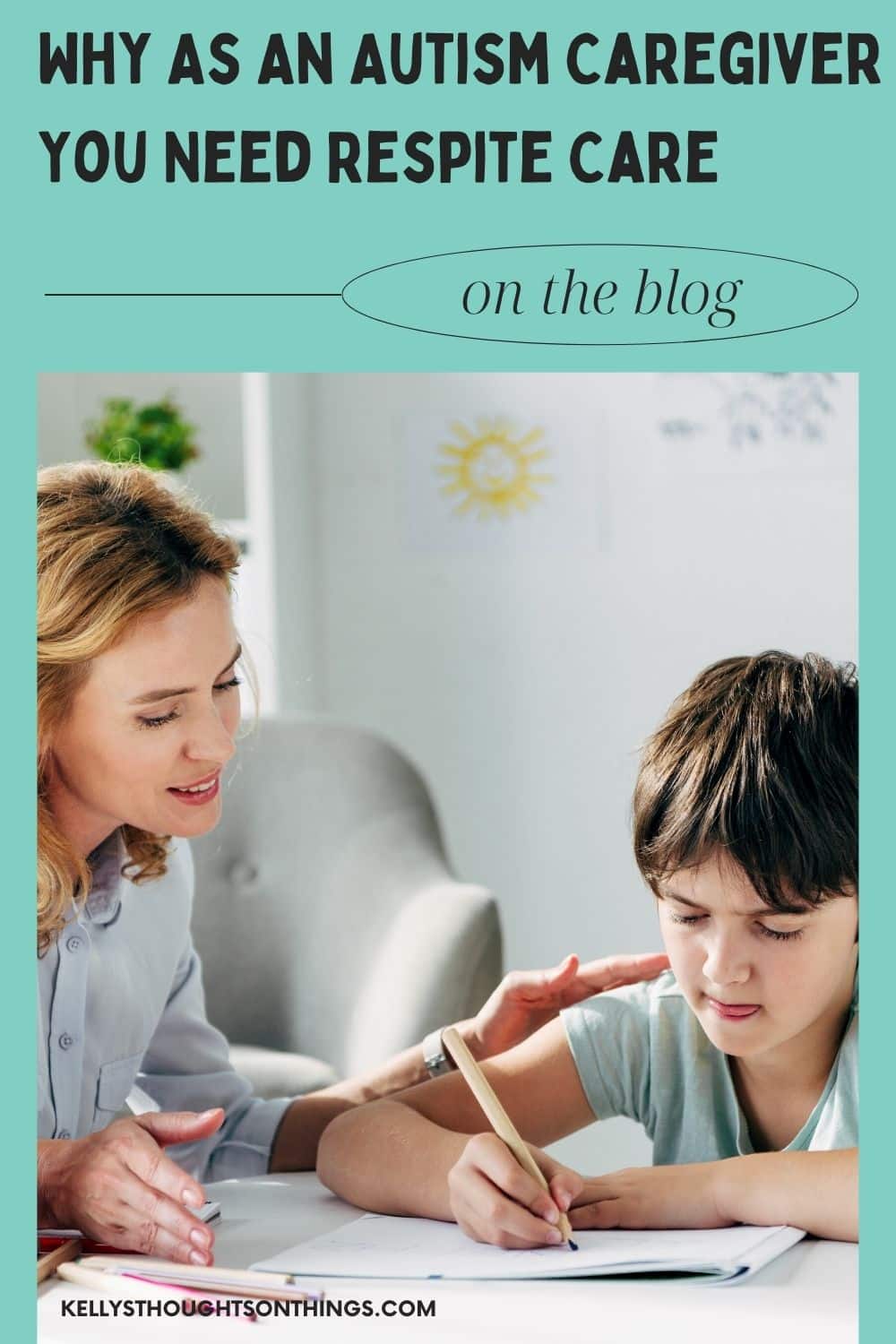 Here's why respite care is so important for autism caregivers.
Raising or caring for a child with autism can be an enriching experience. At the same time, the challenges that come with this experience can also be highly stressful for parents and caregivers who may lack their own support systems.
Parents face a challenging task, whether parenting a regularly developing child or one with special needs.
Raising a kid with autism provides its own set of problems, which may quickly develop into household tension if parents lack the knowledge, support, and relief required to manage the particular obstacles and challenging situations that come with attempting to meet their child's unique demands.
It can be challenging for families to help a kid with autism learn to speak, deal with emotions, and manage behaviors.
Some children demand continual supervision, which can be stressful and exhausting for the caregiver.
And while it is typical for parents to disregard their own physical and emotional needs to care for their children, exhausting yourself will not help you care for your child.
Keep on reading to know more about why respite care is needed for caregivers.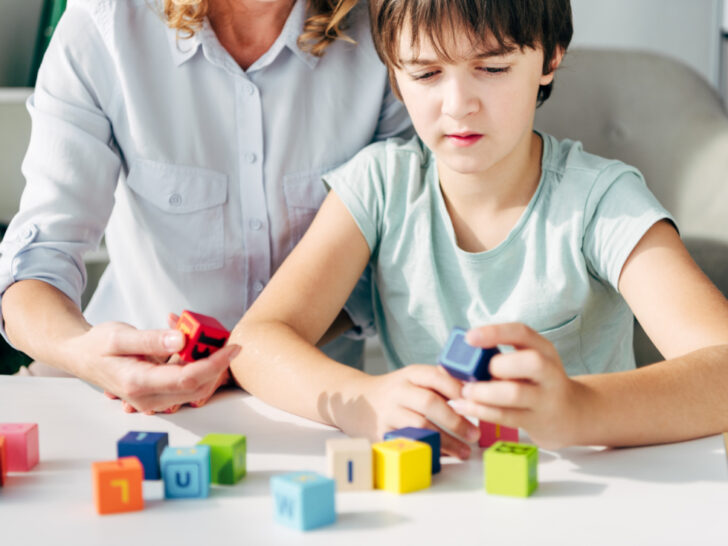 Why An Autism Caregiver Needs Respite Care
As a caregiver, you may require respite care in a variety of scenarios, including:
You should go to the doctor for a checkup.
You have another child, a spouse, or a parent that requires your assistance.
You've reached a breaking point and cannot provide adequate care for your autistic loved one.
You haven't spent enough time alone with yourself or a lover in a long time.
Respite care allows a primary caregiver to take a much-needed break from the demands of caring for a sick, elderly, or disabled family member.
Respite care can be provided in the comfort of your home, at daycare centers, or in residential or nursing facilities that offer overnight stays.
Whether for a few hours a week or for an extended vacation, obtaining respite care can lighten a load of family caregiving while relieving stress, restoring energy, and promoting balance in your life.
It can also keep you from being tired, isolated, or worn out.
Respite care can also assist the individual being cared for by giving diversity, stimulation, and a welcome break from routine.
Seeking support and preserving your own health is critical to managing your position as a caregiver, so taking time for yourself is not selfish.
If you're exhausted by the daily grind of caregiving, your patience and compassion will wear thin.
You'll struggle to connect with the person you're caring for, and you'll both likely feel dissatisfied.
However, after taking a break to replenish your batteries, you will feel more energized, focused, and revitalized about your duty as a caregiver.
You may even learn new strategies to deal with typical challenges as a caregiver, making the caregiving journey more pleasurable and fulfilling for you and the loved one in your care.
Sign Up Below For Your Free Autism Check List!
Options for Respite Care
Respite care can take numerous forms, but it always boils down to two basic concepts: sharing the burden of caregiving and receiving assistance for yourself.
Respite could include inviting friends and relatives to monitor your loved one.
In contrast, you visit others, go to the gym, or do housework, for example.
Alternatively, respite care can imply locating volunteers or hired caregivers to provide in-home services for your loved one on an as-needed or regular basis.
Finally, respite care might entail employing out-of-home services such as adult day care centers, day camps, or nursing homes to provide you a break while providing your loved one with the ongoing care they require.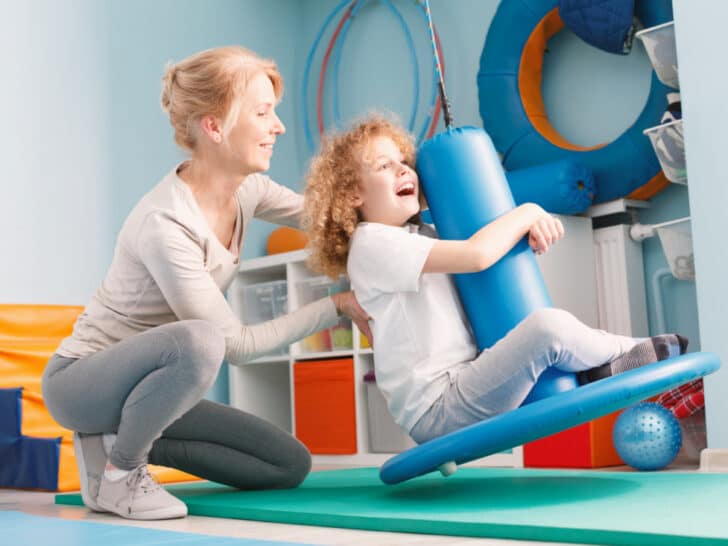 In-home respite care
Volunteer or paid assistance might provide in-home services on an as-needed or regular basis.
Services might range from a few hours to many days and can be obtained directly or through an agency.
This popular respite option allows your loved one to remain in their home while receiving care, which can be essential for you as the primary caregiver.
Volunteers from the faith-based community and other non-profit organizations may be available.
Trained staff from home-care businesses can cover short periods of in-home care.
Personal care providers can assist with daily living skills such as bathing, dressing, or feeding.
Homemaker services support meal preparation, shopping, and housekeeping.
Skilled health care requires more specialized training and expertise and can address your loved one's medical needs.
Out-of-home respite care
Depending on where you live, you can find a variety of private and non-profit respite programs for children, adults, and seniors.
These are some examples:
Adult daycare centers are meant for older adults who can no longer manage independently or are isolated and lonely. Through social and health services, planned activities enhance well-being. Adult daycare centers are open daily, Monday through Friday, providing a safe, supportive, and pleasant environment. Meals and afternoon snacks, including those that cater to particular diets, are usually included.
Residential programs provide short-term care for varying lengths of time Emergency and scheduled overnight services are offered by group homes, hospitals, nursing homes, and other specialized facilities, providing caretakers with 24-hour relief. While most medical insurance policies in the United States do not offer overnight respite, long-term care coverage and veterans' programs may pay for the expense of care.
Caregiver retreats and respite camps are available in some areas, combining respite with education and peer support.
Getting the most out of respite care
While seeking and arranging respite care may appear to be a lot of work, it's vital to remember that respite is a consequence of taking a pause from the demands of caregiving.
Plan and frequent schedule breaks. Overlooking your needs or attempting to shoulder all caregiving tasks without regular intervals will only result in serious health issues such as burnout.
Use checklists to inform respite care providers about your loved one's schedules, likes, and dislikes. Offer suggestions for handling any problematic behaviors.
Make backup plans. Always keep a list of alternate respite care providers and resources. Unplanned emergencies should not prevent you from taking care of yourself.
Evaluate respite care providers often. Observe your care recipient before and after respite sessions. Ask for brief updates and more detailed reports regularly.
Expect changes. Respite care is a process that frequently necessitates fine-tuning. Anticipating and embracing personnel or program changes will help you avoid becoming disappointed.
Attend a support group regularly. Both planned and informal organizations allow you to meet others in similar situations to your own. You may discuss, rant, laugh, and share advice with people who understand your situation. Online communities, message boards, and forums can provide much-needed assistance if you cannot leave your home.
Conclusion:
Caring for an autistic child can be physically and emotionally stressful. Parenting responsibilities may be pretty stressful.
It is challenging to balance your time and energy between your other children's requirements, your spouse's demands, and your personal needs. Finding a proper balance and putting it into practice takes time.
If you don't have a family member or friend who can babysit, look for respite care in your region so you can recharge and focus on yourself. Even if it's only for a few hours each week.
Developing a relationship with a respite provider provides you with a dependable caregiver for your child in the event of a family emergency. Respite care enables you to take a break to reduce stress and exhaustion.
Locate Respite Care in your area, please consult online resources to get information on your state.