The responsibilities of being a caregiver for someone on the autism spectrum can be overwhelming and at times it feels like there is no respite from the constant demands of caregiving. But, thankfully, there are ways to find short-term relief from your caregiving duties. This blog post will outline 10 different ways to find respite care for autistic caregivers.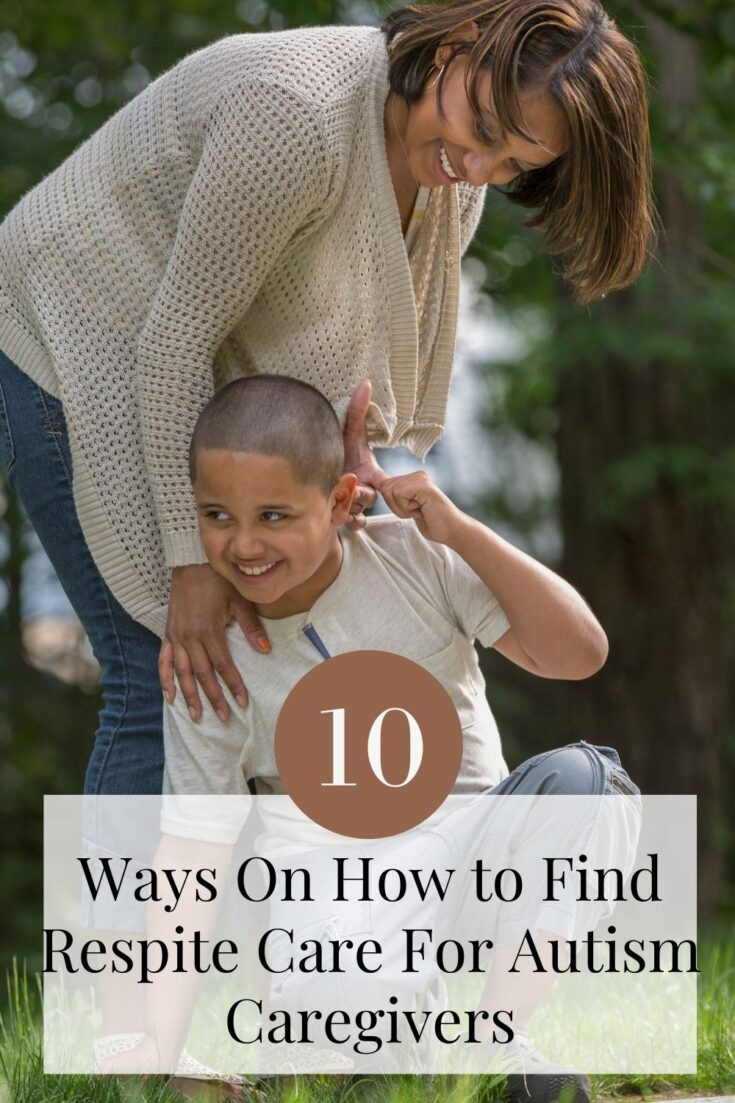 Whether you need a few hours or a few weeks of relief, these tips can help get you started.
So, take a breath and read on – finding respite care doesn't have to be difficult!
If you are an autism caregiver, you may often feel socially and physically exhausted. It can be challenging to function properly, especially when dealing with an autistic child.
The first thing you should know about respite care for autism caregivers is that there are a lot of different options out there.
There's no one-size-fits-all alternative solution when it comes to assisting you in having a rest from your childcare responsibilities.
Instagram is an amazing place to be! We're always on there sharing our everyday adventures with you. Join us on Instagram as we share our travels, recipes, and crafts! Be sure to check out the stories for real-time fun.
Respite Care for Autism Caregivers
The best way to find respite care for autism caregivers is to start by exploring all the available types of care.
When you have a kid/s with autism, you can't help but feel like you're always taking care of someone else.
You're continuously thinking about their needs and how to make sure they're safe, happy, and healthy.
But there comes the point when you need a break. You need time for yourself — whether it's to go out with friends or just take good care of yourself, such as going to the gym or getting your nails done.
The problem is that there's no one else to take care of your child while you do this, so you never get that break.
Or at least not as often as you should.
That's where respite care comes in.
Respite care is temporary care provided by someone other than your primary caregiver (typically a family member).
It allows caregivers to rest so they can continue supporting their loved ones over time without burning out.
Sign Up Below For Your Free Autism Check List!
Here's a Way to Find Respite Care for Autism Caregivers:
Ask your doctor for a referral.
If you're looking for respite care for autism caregivers in your area, then the best advancement is to start by asking your doctor for a referral.
They will be able to recommend some options and can even assist you with finding the perfect fit.
Call local hospitals and clinics
If your loved one has insurance coverage, it would be best to call the local hospitals and clinics.
They may have some respite services that they could recommend for you.
They could also help you find other agencies in the community that provide such services.
Check with your community center for services like respite care, daycare, or after-school activities
Many of these programs help families who need childcare while attending classes or working late at night.
They also provide opportunities for children to participate in group activities that they might not otherwise be able to do because of limited resources or transportation issues.
Look into state-funded programs that offer respite services
Look into state-funded programs that offer respite services.
If your child is qualified for Medicaid or CHIP (Children's Health Insurance Program), then you may be able to get help from these programs.
You can also consider applying for other resources available in your state if they offer services such as free summer camps and activities for children with special needs.
Consider hiring a private caregiver from an agency or online platform
One of the best ways to look and find respite care for autism caregivers is by hiring an agency or online platform that offers private caregivers.
These agencies or platforms provide trained and experienced caregivers in caring for children with autism.
They will come to your house and take care of your child while you have some time off from your duties as their caregiver.
You can have them come over during weekends or holidays when you need some time off from work or school.
Contact the adult day program in your area to see if they have any openings
The ideal situation is to find a program that has openings and is close by.
It could be a great start to get some relief from your daily responsibilities while still allowing your child to continue receiving services at home.
Most programs offer just a few hours per day, and they will provide meals and activities for your child during that time.
This way, you don't have to worry about transportation issues or whether your caregiver has enough time off from work.
Contacting the program ahead of time will allow them to schedule an interview with you so that they can understand your specific needs.
Are you on Facebook? I am too! Join me as I share everyday adventures with you. I will be sharing our travels, recipes, and crafts!
Check out childcare facilities in your neighborhood that could provide short-term care on a weekly basis
This way, when you are at work, the caregiver can take care of the child while you are away from home.
The caregiver will also be able to supervise your child while they play with other children in the center's playground, gym, or swimming pool area during their free time.
The most recommended part of these facilities is that they take care of all the administrative work, such as paying insurance premiums, filing tax returns, and collecting social security benefits on behalf of the client.
These facilities also provide transportation services so that you don't have to worry about getting from A to B during the week.
If you have nearby family members, ask them to assist with your child's care while you're away.
It is a good option if you want someone who can provide care in case of an emergency or if your child has special needs that require extra attention.
Request Suggestions from Other Parents
The best way to find respite care for autism caregivers is to request suggestions from other parents.
You can ask them where they get their respite care and how they found it.
You can also talk about whether or not they were satisfied with the service they received.
If you have lots of children, you may want to ask them if they have any recommendations for a place that can take multiple children at once.
Inquire to Volunteer opportunities Program With Special Needs
Contact local organizations and ask about their services for people with special needs.
Many of these organizations have volunteers who offer their time to assist families in need of respite care services.
They might also have information on how you can get help from other sources such as charities or foundations dedicated to helping people with disabilities get the assistance they need during difficult times such as illness or death of family members.
Autism caregivers can get relief from their work and enjoy a few minutes to be themselves.
Taking a break is good for one's mental health, and it allows parents to recharge after working with their children all day.
Luckily, respite care exists so that parents can feel confident in leaving their children while they are away.
There may be a great need for autism caregiver respite care. It means that the caregivers get some time to relax and have fun as needed.
It is not easy caring for somebody with autism or any other disability or condition.
You have to go out of your way with the needs of your loved one.
You have to ensure that they are safe and healthy and give them the attention they need.
Caregivers of autistic loved ones deserve a break too, and thankfully there are many ways to find respite care. Have you tried any of these methods?
If not, please give them a try – they can make all the difference for your mental and physical health. And if you have other ideas for finding respite care, please share them in the comments below!
We hope that caregivers everywhere will find some relief from their duties through this article.
Thank you for reading.