These strawberry fat bombs are made with just a handful of ingredients and are super easy to make. This delicious mix of whipping cream, strawberries, and vanilla will delight your taste buds. This is the perfect treat for after dinner or perhaps an after-school treat. All you need to have for kitchen tools to make this recipe is a food processor, mixing bowl and electric mixer. Follow my easy directions to make these strawberry fat bombs today.
Strawberry Fat Bombs Ingredients:
2 cups of whipping cream
5 large or 10 small strawberries
3 tbsp. of swerve
t tsp vanilla
Optional:
Stevia-sweetened chocolate chips
Diced strawberries for garnish
Directions:
Dice and puree strawberries in a food processor set aside.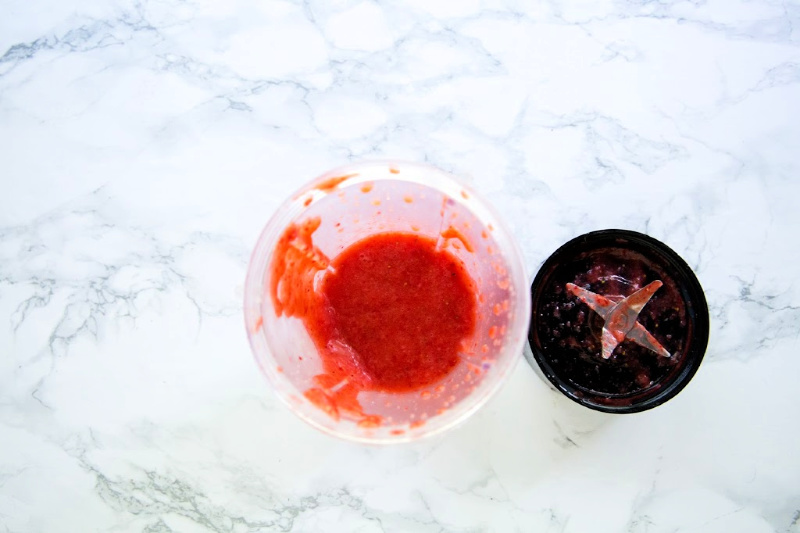 Place all other ingredients into a large mixing bowl
Mix with an electric mixer until soft peaks form
Fold in the strawberry puree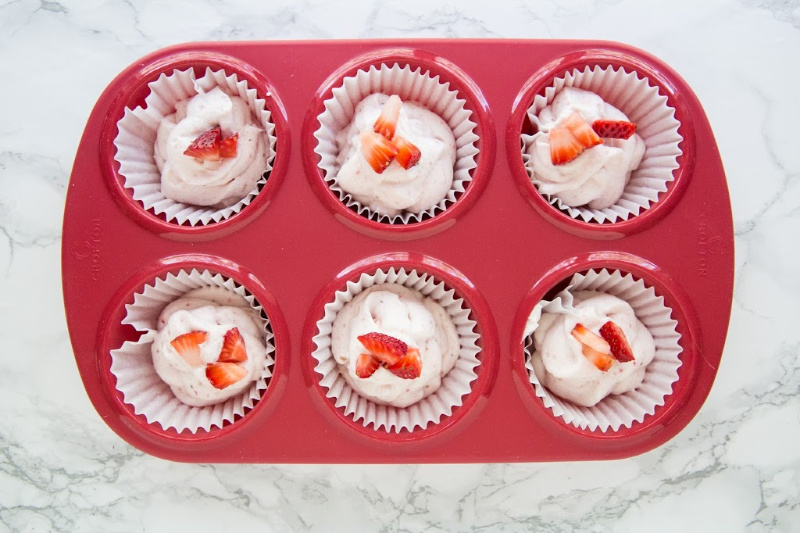 Place cupcake liners into a muffin tin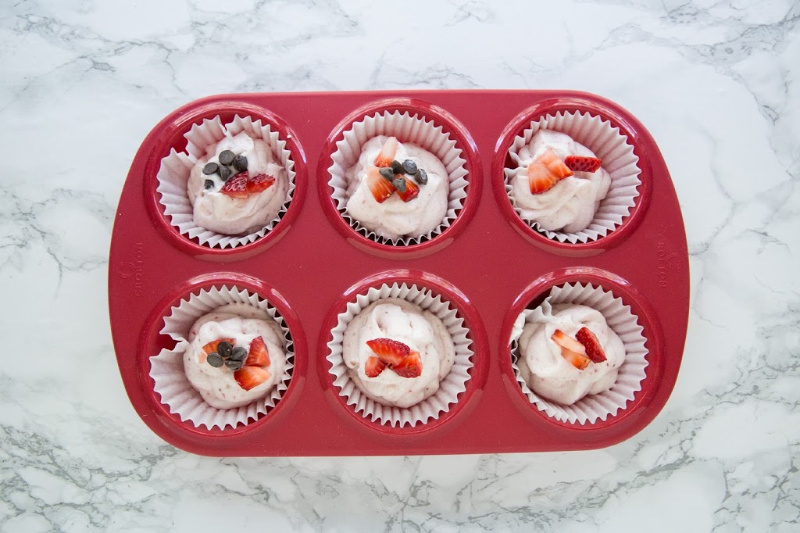 Place mixture into a baggie or icing bag
and pipe mixture into cupcake liners
Freeze until firm (at least 1-2 hours)
prep time 15 min cook time 0 serves 12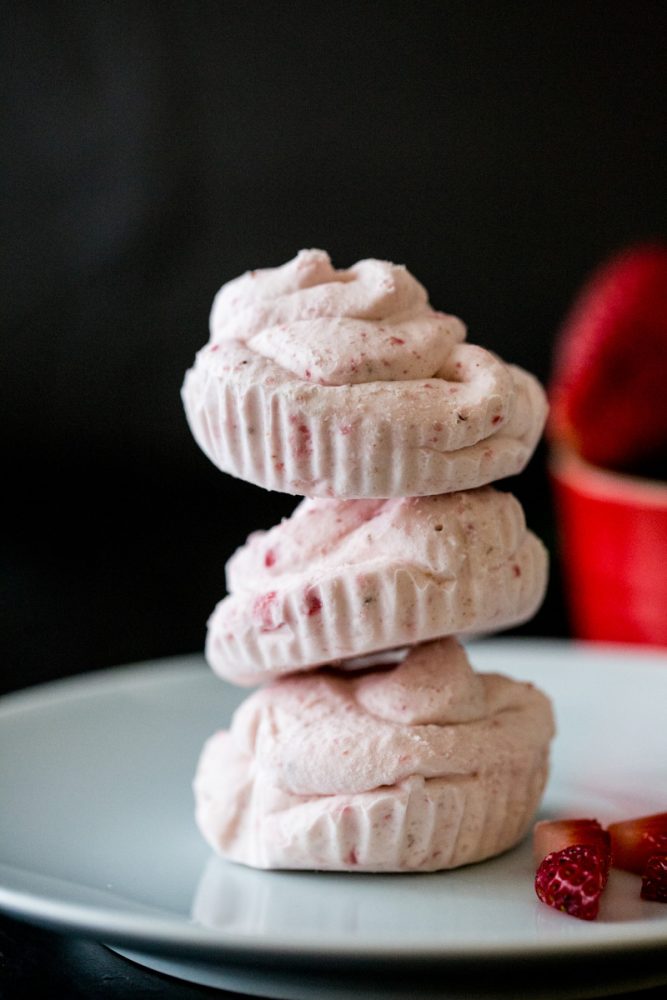 Using my optional ingredients of strawberries for garnish you'll quickly see that these strawberry fat bombs are not only a delicious but beautiful addition to any gathering or special dessert for the family.
Strawberry Fat Bombs
Ingredients
2 cups of whipping cream
5 large or 10 small strawberries
3 tbsp. of swerve
t tsp vanilla
Instructions
Dice and puree strawberries in a food processor, set aside.
Place all other ingredients into a large mixing bowl
Mix with electric mixer until soft peaks form
Fold in the strawberry puree
Place cupcake liners into muffin tin
Place mixture into a baggie or icing bag and pipe mixture into cupcake liners
Freeze until firm (at least 1-2 hours)
Notes
Optional: Stevia sweetened chocolate chips Diced strawberries for garnish