When it comes to the holidays, both kids and adults often find themselves interested in common aspects.
Every year we look forward to a number of holidays, and we all have our favorites. For the most part, the kids are going to love quite a few holidays out of the year.
In many instances, they'll take a liking to some more than the other. Even so, as parents, you look to make every holiday count no matter how big it is.
Now, with every holiday comes a chance to surprise the little ones with a gift or two.
You want to remember that even the simplest of holiday celebrations can have a positive impact. If you don't know already, Easter Sunday is about two weeks away from arriving.
So if you are planning a celebration, you have to get a jump on things.
The Perfect Easter Basket Addition
Celebrating the Easter holiday comes with nothing but warm weather and timely family bonding. Kids are going to be headed outside a lot more, so why not prepare them ahead of time.
So, how about considering surprising them with the Buzz Bee Adventure Force Tsunami Drencher Water Blaster!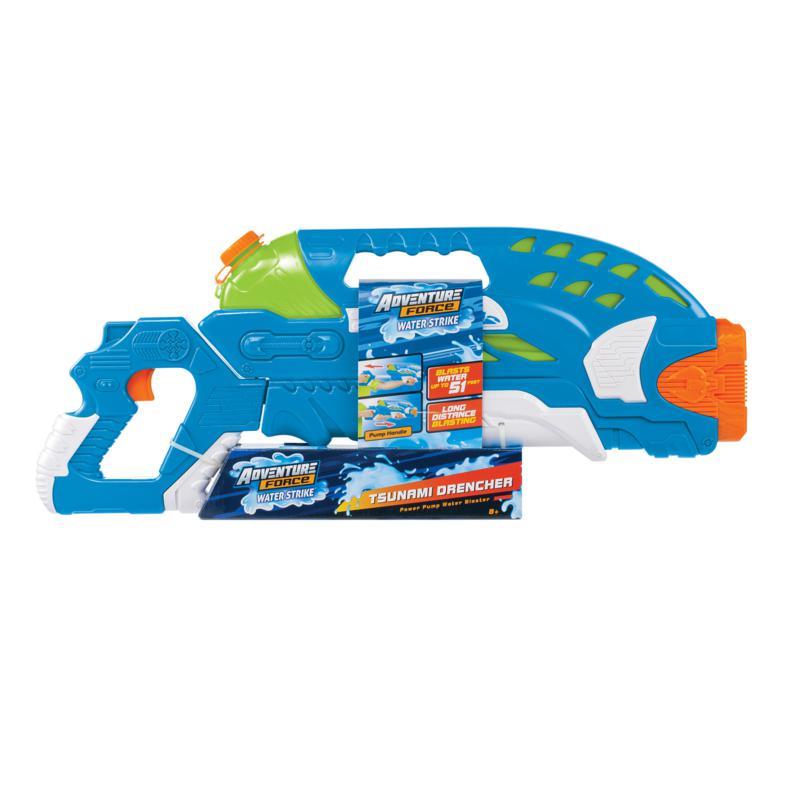 Adventure Force Tsunami Drencher long-distance water blaster shoots water farther hitting targets up 51 feet away.
Just fill the tank with water and pump the handle and you are ready to soak your competition. This easy to use water blaster features bright colors for hours of fun. Soak yourself in fun with the Adventure Force Tsunami Drencher long-distance water blaster. There are a few key details to take in including the following:
Shoots water up to 51 feet
Just fill the tank and pump the handle
Easy to use
Hours of fun
Whether you're looking to fill Easter baskets or keep kids entertained and active, these blasters will get your kids up and off of their electronics- available online for under $15!