Jooki Music Player Teaches Kids Independence
Jooki Makes it Easy
Every child wants to feel independent, but their frustration makes it hard for them. For example, if a child wants to listen to music on your phone, it's usually too hard for them to figure out. Sometimes they just want to do things for themselves! Enter Jooki, the smart music player for kids. This isn't just a Bluetooth speaker! Jooki lets kids choose their own songs/stories by switching a small figure (there are 5) into the middle of the player. When they do this, the songs/stories change to the next one.
How many times have you had to take out your phone, or stop what you are doing to help the kids with a song? I too am a grandparent, and I have done it many times! It never fails, I hand my granddaughter my phone, but after the song stops, she needs my help again. Kids usually want to hear the same song over and over, am I right? Now they can take their own music player into their room and have the freedom to listen as they want. While you are still in control.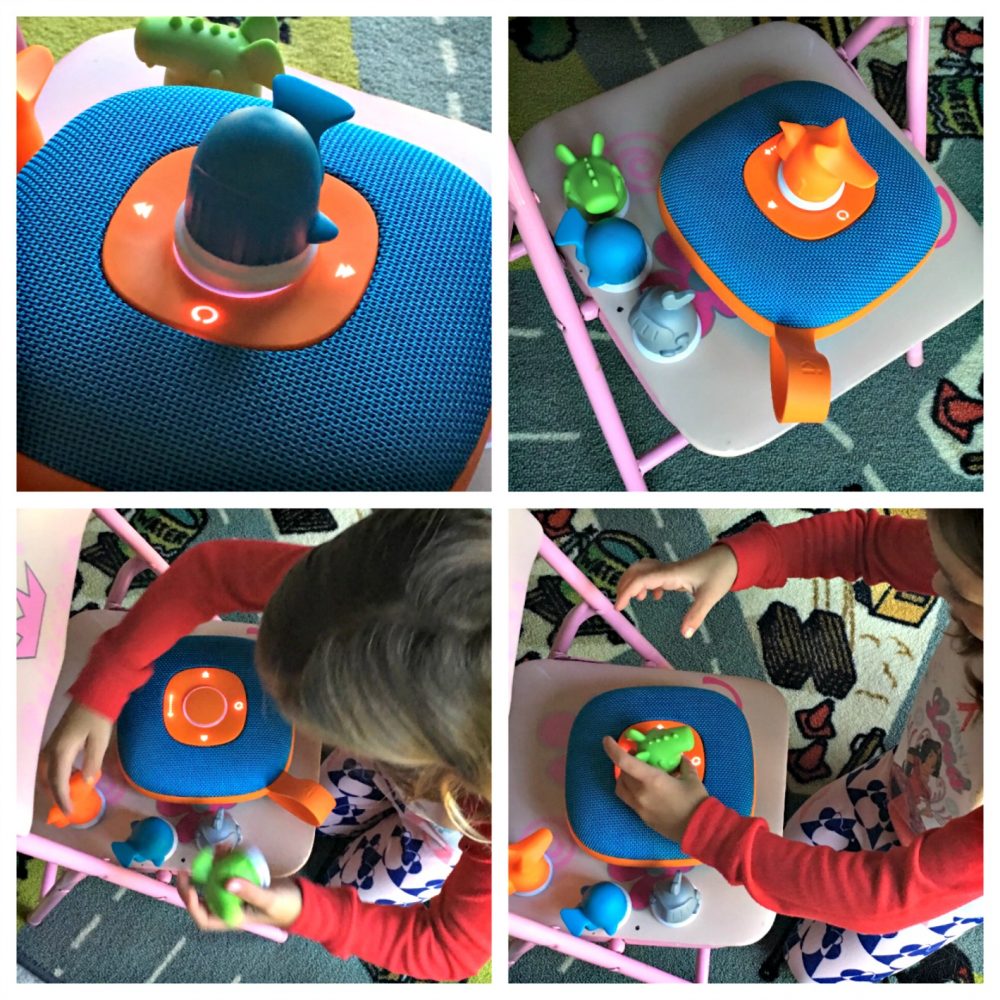 How Does it Work?
Jooki comes with 5 chunky-sized characters that they simply swap to hear something new. Parents will need to link each character to a playlist (or story) that you create on their website or mobile app (Android and iOS). It works with Spotify or other music files (MP3, AIFF, WAV). Thankfully, there are no cords or wires to worry about, so you can use it pretty much anywhere. Kids can even take it outside. It's very rugged, durable, and it's splash-proof (not waterproof)! Imagine the independence you will be teaching your child as they learn to use this.
Great Gift From GrandParents
Grandparents can now give the gift of comfort. How could this be a source of comfort? When children lay down for naps or bedtime, music or stories can soothe their fears. Just like us, kids enjoy listening to waterfalls, rainfall, the ocean, or whatever they find comforting. One other amazing thing about the Jooki is that it turns itself off after 15 minutes of no activity. So, as you can see, this would make an awesome holiday gift! You can click on the links or find it on Amazon.
Connect with Jooki/ Facebook/ Twitter/ Instagram/