When it comes that time to start shopping for the holidays you often wonder where to even start. To begin with, you are probably going to have a lot of people on your list. This means you are going to need a fair share of options so you will have ideas to work with. Let's face it, holiday shopping with a single idea in mind can turn into quite the hassle. It's hard not to say that the more options you have to work with the better, right? Below you will find a number of gift ideas whether you are shopping for your kids, pets, family members, or close friends.
South African Rooibos Red Tea in a Collectible Tin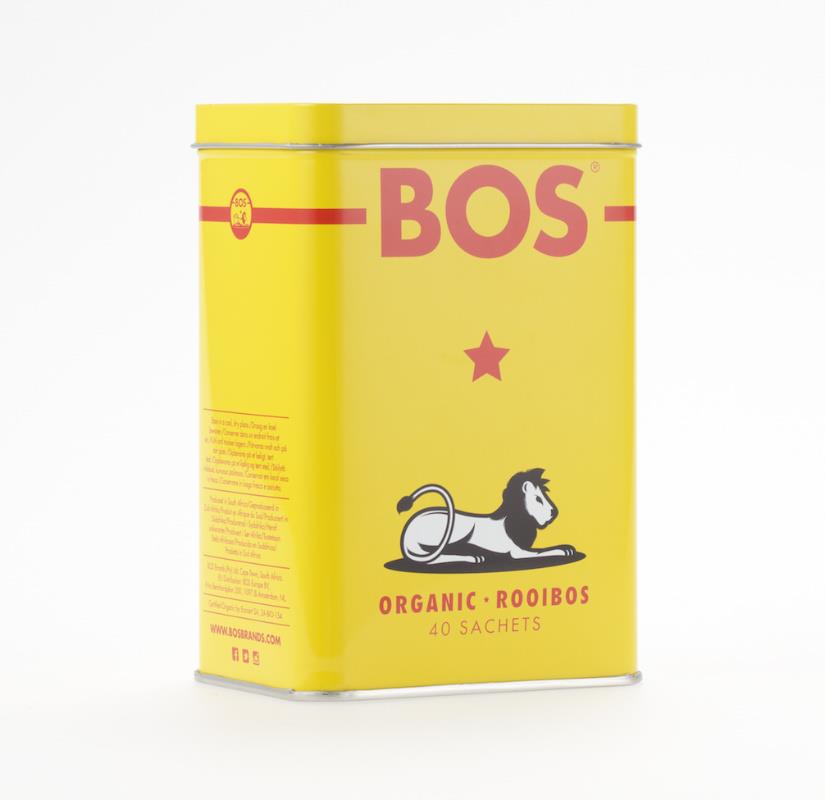 As you may know, Rooibos is fast becoming a tea of choice for people who care about what they consume. Not only is it calming, but it has a variety of healthful benefits as a powerful anti-inflammatory rich in antioxidants, is naturally decaffeinated, and its flavor profile is approachably sweet and earthy. It is a perfect beverage for chilly fall and winter evenings.
Yogi-Dog: Yogurt for Dogs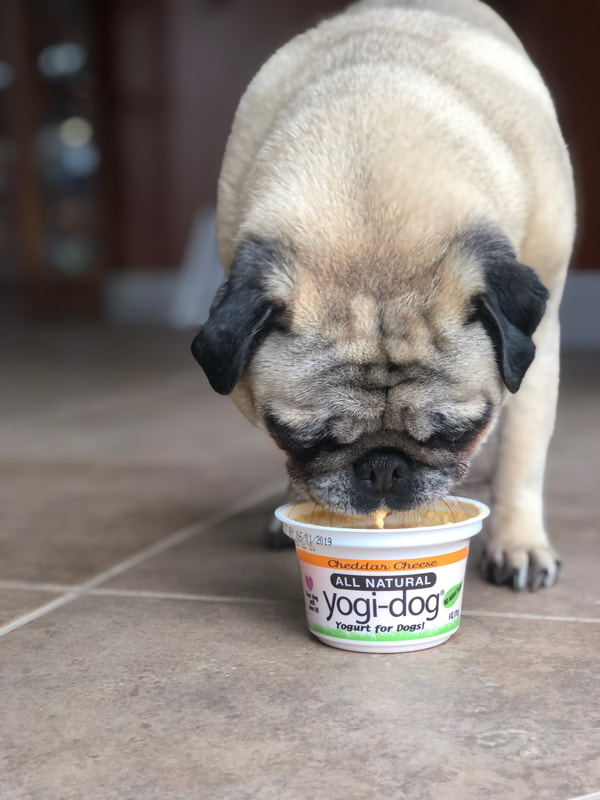 Just like humans, dogs don't always want to eat what's good for them- they want to eat what tastes good! Yogi-dog founder Dee Marie provided that balance by creating a delicious and healthy everyday treat and food-topper for your pup! Yogi-dog is a delicious and healthy everyday treat and food-topper that's American-made, human-grade, lactose-free with no added sugar and contains eight live and active-culture probiotics in each container which helps promote a healthy digestive system.
EQyss
EQyss Grooming Products manufactures cutting edge equine grooming products using Scientifically Superior ingredients, formulations, and manufacturing processes. Through them, you'll come across a number of incredible pet products! They offer some incredible selections like their Mega-Tek® and Avocado Mist®. This holiday season you can gift your beloved furry friend with something perfect from the EQyss brand.
Loving Pets
The Loving Pets® family values the importance of safe, healthy and affordable pet products. That's why their dog and cat treats are made with only all-natural, high-quality ingredients – and are designed with your pet's health in mind. They also offer dog bowls, cat dishes, slow feeders, and other pet accessories are always manufactured using the finest materials. With the help of Loving Pets®, you'll be able to pick out the perfect holiday gifts for your animals.
COSORI CO125-TO Toaster
Cook your food faster and more evenly with the CO125-TO. Its convection fan and 4 heating elements evenly cook your food by circulating hot air within the toaster oven. Get more bang for your buck with the toaster oven's 25-liter capacity and 3 rack positions. It's large enough to fit a 12-inch pizza or other large dishes for parties and family meals. The CO125-TO's non-stick interior makes cleaning easier than ever. The accessories are also designed for easy cleaning.
Ripley's Believe It or Not! Funny Feelings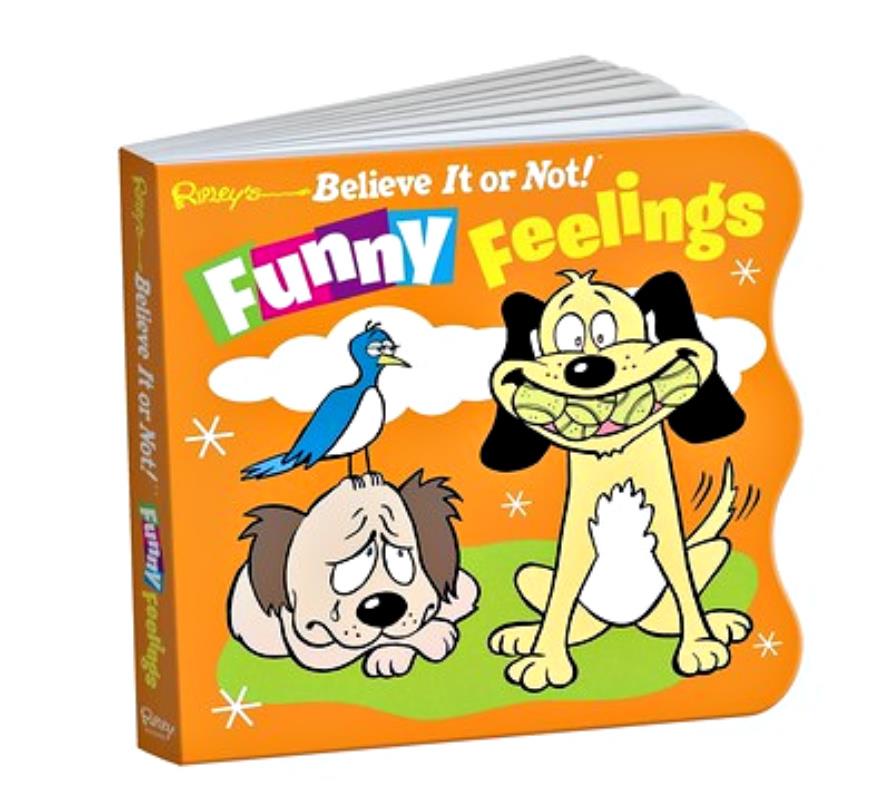 Building on the Ripley's board book firsts, this fun and silly illustrated guide to feelings will delight kids and adults alike! Feel all the feels! Happy? Nervous? Curious? Kids will love seeing their own varied emotions in the silly situations and faces of these delightfully illustrated characters. Drawn by our own Ripley cartoonist, sharing feelings has never been more fun!
Gabby and the Dark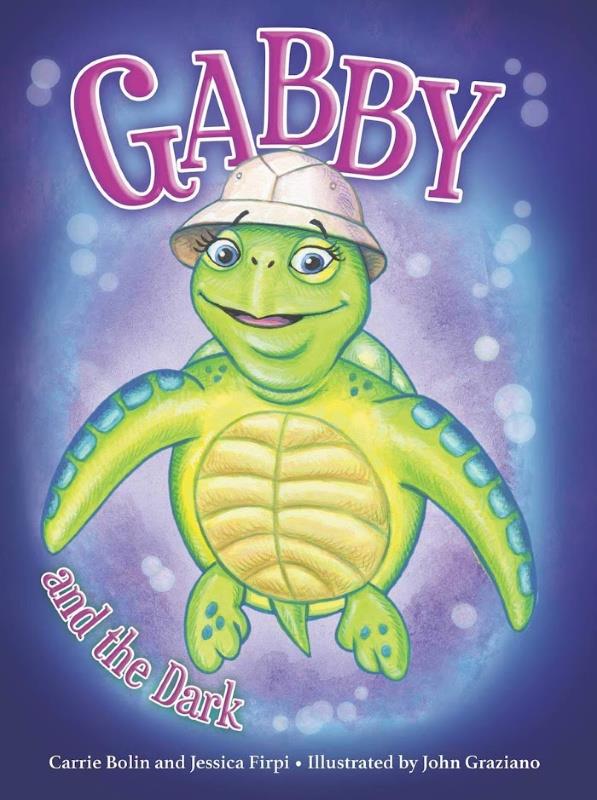 Brand new picture books from Ripley's feature fun and engaging stories around more Ripley's Aquarium mascots, this time Gabby the sea turtle and Norman the penguin. Filled with expressive illustrations, silly situations, and lovable characters, kids and parents alike will be enchanted by each of these charming "tails"! Join Gabby as she explores the deep, dark ocean.
Ripley's Believe It Or Not! 100 Years
From its inception in 1918 and the days of Robert Ripley's travels and broadcasts to the creation of the first BION and the company's proud publishing history through the years after Ripley's death to the incredible collections and the expansion into a world-class attractions company, fans and friends of the brand will be inspired, awed, and amazed. This book is a spectacular artifact of an American icon that people will want to make a part of their own collection and enjoy again and again.
Ripley's Believe It Or Not! Beyond The Bizarre
Ripley's Believe It or Not! Beyond the Bizarre! is filled with thousands of strange stories, unusual feats, and hair-raising oddities from around the world. Discover how one man lived in a sandcastle for 20 years and read about the cat with 28 toes—it's all weird and all true! Bursting with vibrant and eye-catching photos, as well as submissions from our dedicated readers, this book is a must-have for every Ripley's fan.
Grease Monkey Wipes
Oil, grease, gunk… there's no telling where your hands are going to find themselves, and if there's no soap and water within reach, you end up just spreading the mess around. Grease Monkey Wipes tackle grease, grime, oil, road tar, adhesives, and even permanent marker. The natural citrus formula cleans it all from hands and even metal. Tough material makes each sheet last, and they even smell good and won't dry out your hands. Made in the U.S.A., Grease Monkey Wipes are perfect for any time you play dirty.
Geekey Mini Multi-Tool
If you're like me, you've got a multi-tool somewhere around. It weighs nearly a half-pound and you don't remember what's in it because you tore your nail in half the last time you tried to open it to find out. It's basically a heavy, expensive pair of pliers. The TSA-compliant Geekey puts all that to shame. With over 16 tools, it's a little larger than a standard house key and weighs in at under 1 ounce. Some of the featured tools include Bottle opener, File, Imperial and metric closed wrenches, and many more!
BugBand
Just in time for that vacation to warmer climes, DEET-free BugBand Insect Repellents will help ward off biting insects that carry the West Nile virus, Zika and other bacteria and parasites, including mosquitoes, flies, gnats, no-see-ums (aka biting gnats, midges or sandflies) and fleas. BugBand uses natural geraniol and is made in the U.S.A. BugBand wristbands, which can be worn on wrists and ankles, or attached to tents, belts, strollers and more, provide up to 120 hours of protection. Towelettes and sprays offer 2 to 4 hours of protection.
CUDL™ by Nuna
You can't hold your baby all the time even though you may want to. CUDL™ by Nuna makes it easy to keep baby close and secure, all while keeping your hands free. Parents will love the comfortable and customizable design with breathable mesh fabric and padded shoulder and waist straps. Keep baby facing in and snuggled up starting with an integrated infant booster for newborns, which then easily unzips as your child grows. As baby wants to explore the world, have them face out or switch to backpack mode for growing toddlers.
Horse Club – Large Horse Stable with House and Stable
The historic country house in Lakeside has been the home of the Kramer's for generations. The Horse Club – Large Horse Stable with House and Stable is made of high-quality plastic and will be a great addition to any animal lover's Schleich collection! Lots of fun functions and moveable parts: stairs can be moved, foldable table, tiltable sunshade, moveable doors, and interactive accessories! The horses can be rinsed off with the hose.
Cooper & Belle Diaper Caddy
Use this as a diaper caddy, a road trip a carrying case, arts and crafts holder, toy organizer, picnic basket. The possibilities are endless! The 3 compartments mean it's large enough to fit everything you need and compact enough to fit comfortably in any space! Fits over 45 diapers + wipes, toys, tissues, and outer pockets give you even more storage space!
TUL Wireless Charging Notebook
A professional leather-bound spiral notebook with a built-in wireless charging spot on the cover of the notebook for iPhone and Android smartphones. Now, you can recharge during long meetings or while waiting for your plane to board- all without needing to plug an unattractive and usually tangled charging cord in the wall of a conference room or airport.
TUL® Metallic Retractable Gel Pens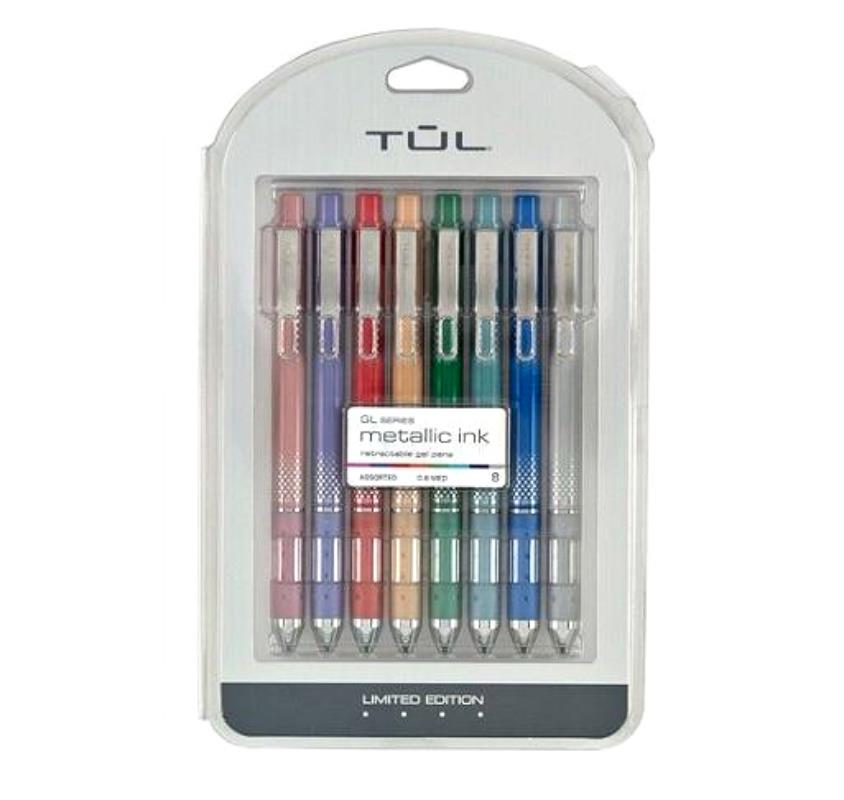 Grab one of these pens and let the smooth flow of metallic ink turn your ordinary drawings and writing into something eye-catching. The rubberized grips feel good in your hand and the medium points offer a thick mark with each stroke. Examples: Patterned 4-pack, solid 8-pack, solid 4-pack.
Office Depot Brand Cling Notes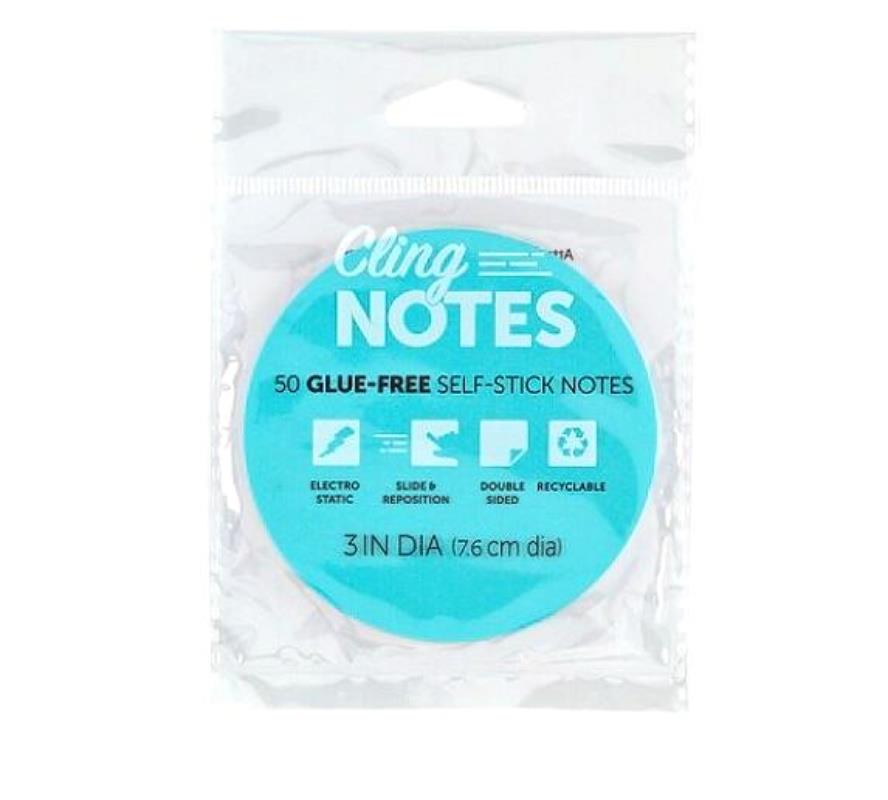 Show off artwork or display a document using Cling Notes. The sheets offer protection without the need for lamination and cling to walls, windows or other smooth surfaces. Static-stay technology helps the sheet adhere with no tape, push pins or magnets required.
Grandy
Two busy entrepreneurial moms (Jennifer Rhodes and Rotem Skurnik) recognized that kids who are increasingly reliant on technology could use their digital platforms to regularly communicate with their grandparents! No matter the distance, it can be done meaningfully with the help of their new family subscription service, Grandy.
Grandy offers a fun and easy-to-use solution that works seamlessly on computers, tablets, and mobile devices that facilitates more habitual and meaningful family connections by offering unique and engaging capabilities such as:
Video dates are a great way chat live, catching up on the latest and looking forward to future conversations and activities

Game dates feature interactive games such as card games and word puzzles

Storytelling dates give kids the opportunity to learn family history and hear the precious stories grandparents tell about their lives; kids can even conduct grandparent interviews and save responses as a treasured keepsake for the whole family to enjoy for years to come

Love Tank that fills up when kids stay active and reminders or "nudges" to help them build healthy habits
Chasing the Bright Side
In Chasing the Bright Side, Jess Ekstrom shares her own inspirational story of how optimism helped her overcome multiple challenges, and the dynamic ways her mind-set propelled her as a young entrepreneur, international speaker, and philanthropist.
Do you have dreams for yourself and the world that are tucked away in your box of somedays? What would happen if today was the day you opened the box? And what if that box was the key to a better tomorrow? Jess's journey will inspire you to embrace the power of optimism in your own life, and help you reimagine your purpose so you create good in the world while fulfilling your own dreams—right where you are.
Headbands of Hope
Believe it or not, our founder's story starts in the most magical place on earth…Disney World! When Jess Ekstrom was in college, she decided to take an internship in Disney World as a photographer. When she was there, she got to photograph so many sweet kids that were there on their wish from various wish-granting organizations for kids with life-threatening illnesses. When she returned to school in her sophomore year, she decided to intern for a wish-granting organization. When she was there, Jess noticed a lot of kids wearing headbands after losing their hair to chemotherapy.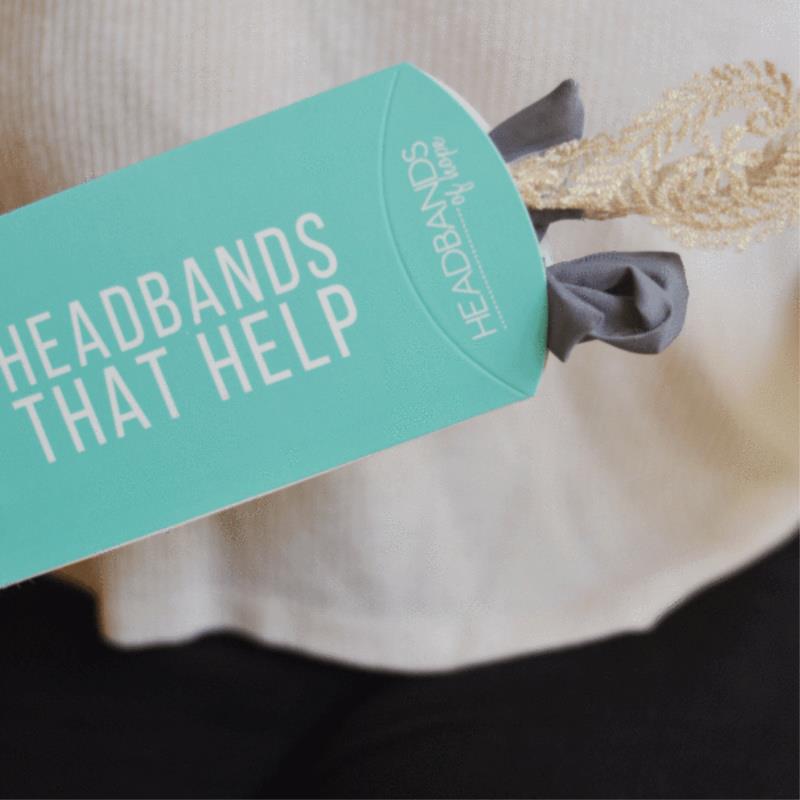 She found out that no one was providing those headbands to the kids. To fulfill this need, Jess created Headbands of Hope during her junior year of college at North Carolina State University.
Dogit DreamWell Bed
The Dogit DreamWell Cuddle Bed offers your pet a comfortable and cozy napping oasis. Ideal for dogs that like an elevated surface to rest their sleepy head. Our DreamWell Bed Collection for dogs and cats combines total comfort with a touch of style. Whether your pet likes to curl up, lounge or sprawl on its back, there's a bed for every type of sleeper. With a variety of beds, mattresses and sleeping mats to choose from, you're guaranteed to find the perfect one.
Vesper Cottage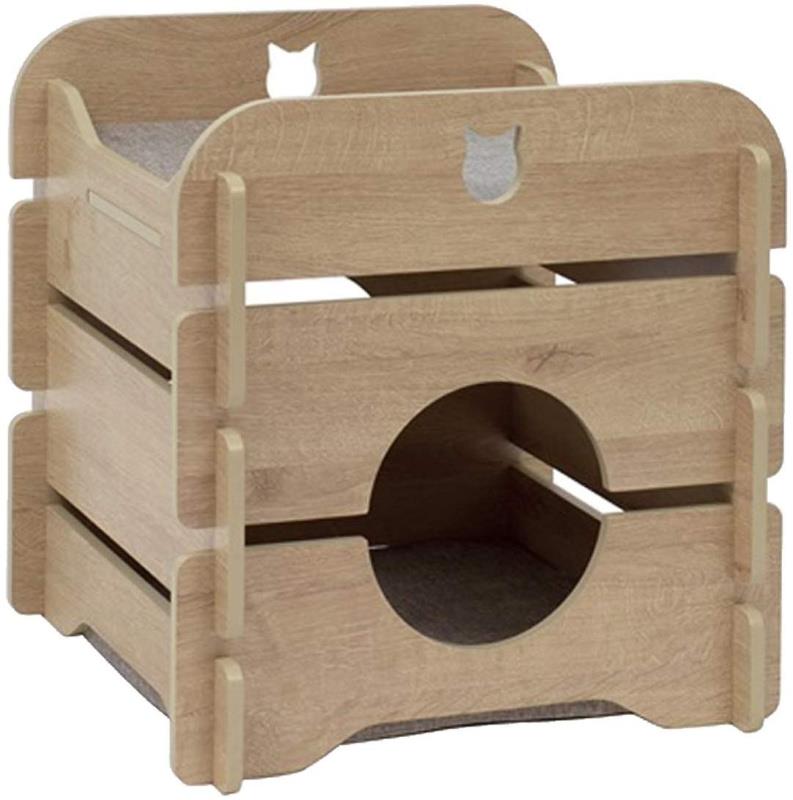 The Vesper Cottage is a cube-shaped piece of furniture for cats in a romantic country house style. The Vesper Cottage consists of a cosy hideout platform underneath and an overview. Cosy hideaway with multiple openings. The Vesper Cottage is perfect for relaxing and for a short nap. The hideout has two entrances so your cat does not feel tight. Comfortable cushions Both the hideout and viewing platform are equipped with soft, padded cushions on which your cat can relax.
Catit Dinners
While you're busy having a delicious holiday feast, treat your kitty to swoon-worthy flavors too. Catit Dinners are healthy, hydrating and rich in amino acids. Catit Chicken Dinner is available in six different varieties: Duck & Potato, Salmon & Carrot, Beef & Pumpkin, Tuna & Kale, Liver & Sweet Potato, and Tilapia & Green Beans. The wide array of flavors will please even the pickiest cats! If your cat prefers fish, check out their low-fat Catit Fish Dinner range!
Sunbeam GoHeat Portable Pain Relief Patches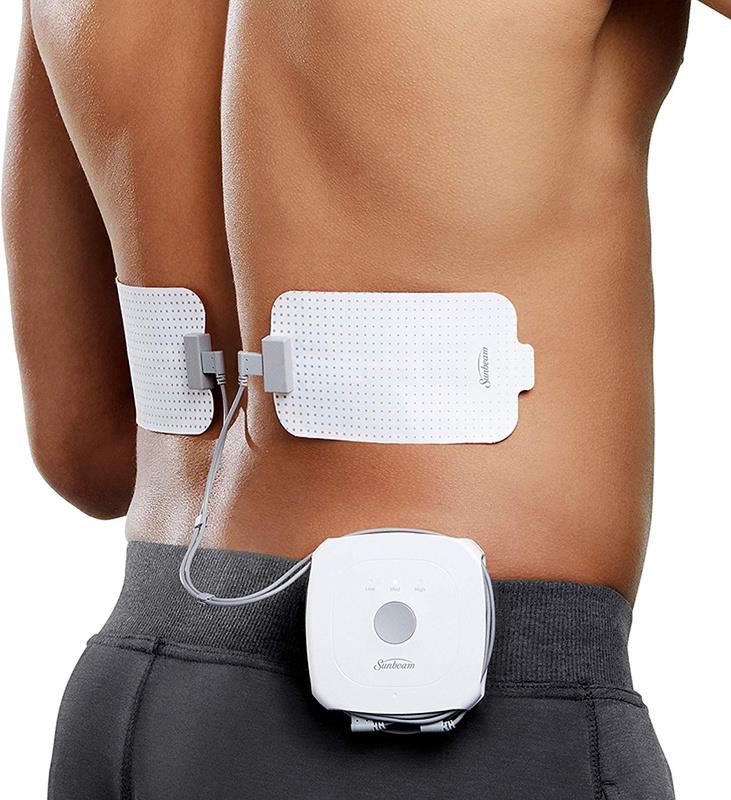 Get targeted natural pain relief on the go or at home with these Sunbeam GoHeat Portable Heated Patches. Powered by a clip-on battery pack, these easy to use heat patches adhere comfortably to your back, legs, arms, and more, providing up to 8 hours of deep, penetrating relief (with one patch on low setting). Each patch is reusable up to 10x (refill patches sold separately). Long cords easily access all areas of the body and provide maximum mobility while you're getting relief.
Sunbeam XpressHeat Wrapping Heating Pad with Straps
Feel the heat in 30 seconds! This hands-free XpressHeat Wrapping Heat Pad has 2 fastening straps that let you place it directly on your arms and legs. You'll get fast heat therapy and soothing pain relief exactly where you need it most, and you won't have to hold it in place on sore muscles. The soft, flexible, machine-washable electric heating pad wrap is comfortable to use, and you can enjoy it with dry heat, or use moist heat by spraying fabric lightly with water. 6 heat settings let you customize your level of relief, and a 2-hour auto-off gives you peace of mind.
Mr. Coffee® Occasions
Satisfy any Coffee craving with this compact Coffee maker that lets you brew a full pot, a single cup, or even authentic Espresso. The all-in-one Coffee maker includes a 10-cup thermal carafe for traditional drip Coffee, as well as a single-serve attachment that is compatible with K-Cup pods and fits travel mugs up to 7 inches tall. Or, you can even use it as a cappuccino maker or a latter maker! Brew 1 or 2 shots of authentic Espresso and create specialty drinks with dairy, almond, coconut, and other types of milk with the help of the 15-Bar pump and built-in milk frother wand.
Silly Strawberry Toothpaste from Tom's of Maine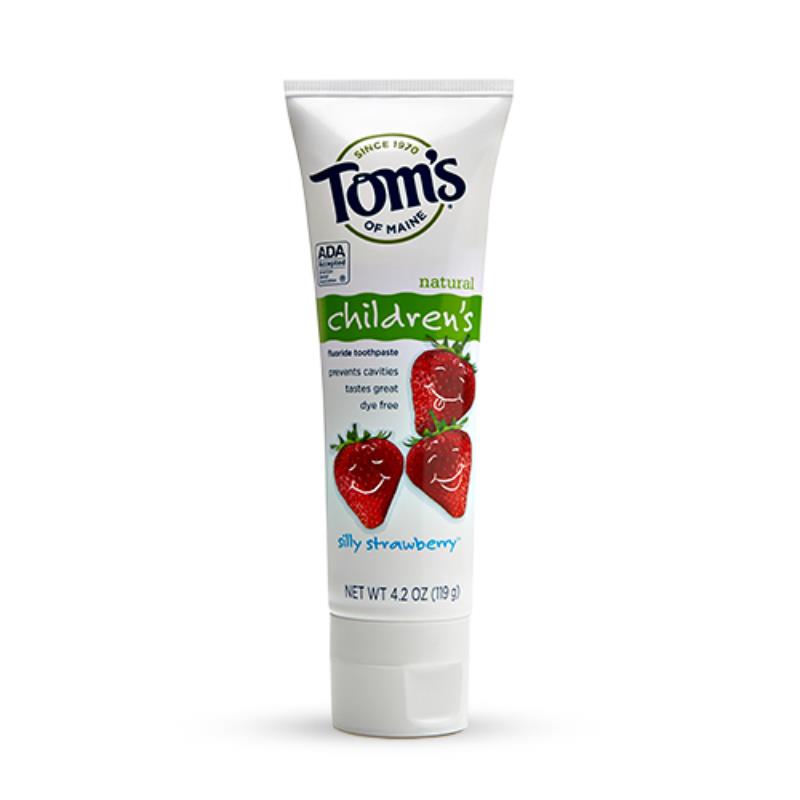 Silly Enough for Kids – Good Enough for Moms and Dads! Tom's of Maine's Toothpaste for Children uses calcium and silica to gently clean, and the delicious real fruit flavor appeals to your child's taste – not artificial sparkles and bubble gum flavors. Let's not forget that this toothpaste comes in Silly Strawberry™ flavor kids love!
Mouthwash from Tom's of Maine
Help your little brusher clean hard-to-reach areas with this great-tasting fluoride rinse for kids. This natural mouthwash helps prevent cavities and freshens breath. Best of all, it doesn't contain artificial dyes, sweeteners or alcohol. This mouthwash comes in the Silly Strawberry™ flavor kids love!
Have you heard of the Snuggle Puppy? The Snuggle Puppy is celebrating its 22nd birthday this November, and since being created has helped hundreds of thousands of dogs with anxiety. The Snuggle Puppy is an all-natural solution for pet anxiety, whether that be transitioning to a new home, crate training, separation anxiety, thunderstorms and more. It soothes pets by mimicking maternal intimacy through a "real-feel" pulsing heartbeat and physical warmth. Beyond helping animals, the Snuggle Puppy adds the value of a good night's sleep for many new puppy owners. All of this makes it a perfect gift, especially for new pet owners!
EazyHold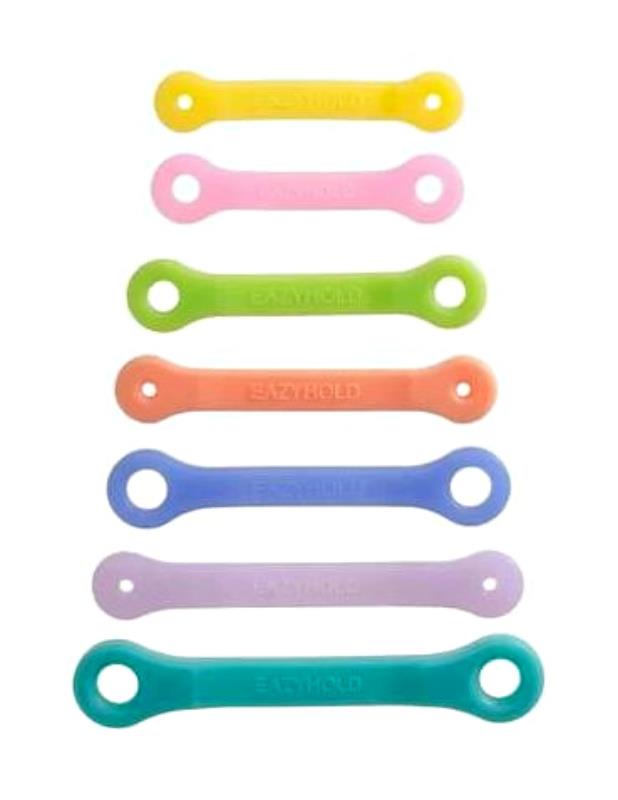 It's a new product on the market and allows baby boomers, the elderly, the disabled and children with special needs communities to easily hold kitchen implements, sporting equipment, garden tools, music instruments. Its a great gift for mom and dad with arthritis, or stroke to help them live independently and fully. And a great gift for kids with disabilities, special needs, or limb differences and grip issues to hold toys for the holiday season. Its also a great gift idea for special education teachers, nurses, therapists, and caregivers!
Gerrard's Coffee Shop Candles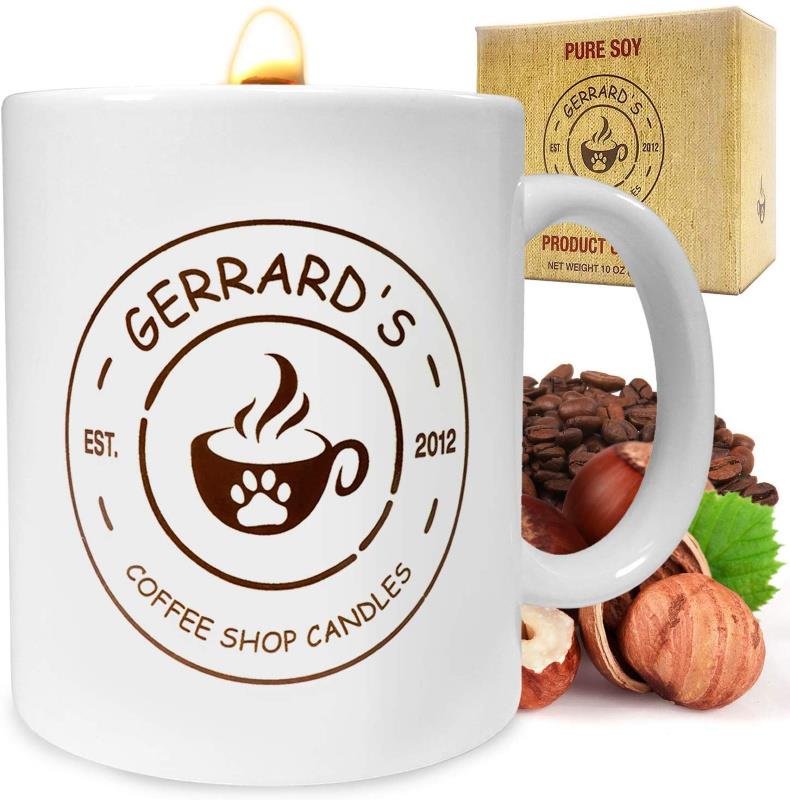 Everyone loves candles and everyone loves coffee! That's why Gerrard Larriett created Gerrard's Coffee Shop Candles – inspired by his pastime- spending lazy summer afternoons at a local indie coffee shop with his dog, Dada. Each bespoke fragrance in this giftable candle collection will remind you of one of your favorite café treats and after burning, simply recycle your coffee mug and use it over and over again. Ships in a beautiful burlap coffee bean bag-inspired gift box. All hand-poured in small batches by American workers.
The Pristine Protocol
This revolutionary three-step system for optimal oral health and a radiant smile is designed to customize oral care needs since every mouth is different, using only natural ingredients. The Pristine Protocol builds on the trusted ten-year results of the Organic Brushing Rinse, the #1 selling natural mouthwash; adding two new products: Organic BR Toothpaste & BR Tooth Polish.
Akita
Having your Alexa camera or smart thermostat compromised is your worst nightmare. Once hackers find their way into SMART devices, they have an open window to connect to your bank account, computer files, financial information — all via your complex IoT systems. The Akita watchdog device connects to a LAN port on your home router (not inline) and detects any unwanted crypto-activity or break-in attempts into your network. It blocks them immediately so no hacker can exploit your home network. The device can be managed independently, or you can subscribe to Akita's 24/7 monitoring service.
Pet CBD Oil
My Soul CBD's bacon flavored CBD Oil is a great way to alleviate anxiety, pain, and inflammation, and support a calm state for your pet. Formulated specifically for dogs and cats, our CBD oil uses only organic, non-GMO hemp grown in the USA that goes through 3rd party certified lab testing and verification to ensure the best product for your loved on. With zero THC, our CBD oil dropper, along with lots of love, can help support the general health of your best friend.