Get Ready To Play Some Fun, Crazy Games With The Kids!
There are just too many toys and games to choose from for kids. I never know if I should get my granddaughters educational toys, games they can play with mom and dad, or something completely different. Well, I've decided on games because spending time with family is so important. Getta1Games has some great, crazy games to choose from! One of my favorites is called Doggy Bags, which was so much fun.
This hilarious game is all about the doggy bags! It's fun for little ones and adults because you have to keep your eyes closed and choose the correct piece of food in your doggy bag. It comes with 18 plastic food items (enough to split between two people), 9 food cards, 1 Franky card, 2 doggy bags, and, of course, the rules of the game. I love it because it only takes 2 people to play and it's for ages 3 and up. It builds fine motor skills, hand-eye coordination, and tactile learning. The first to feed Franky 5 food items wins the game! Sounds easy, doesn't it? It's actually a little harder than you'd think, but that's what makes it fun!
Games are really popular this holiday season. I think you can guess why games make great gifts. Family time is absolutely priceless.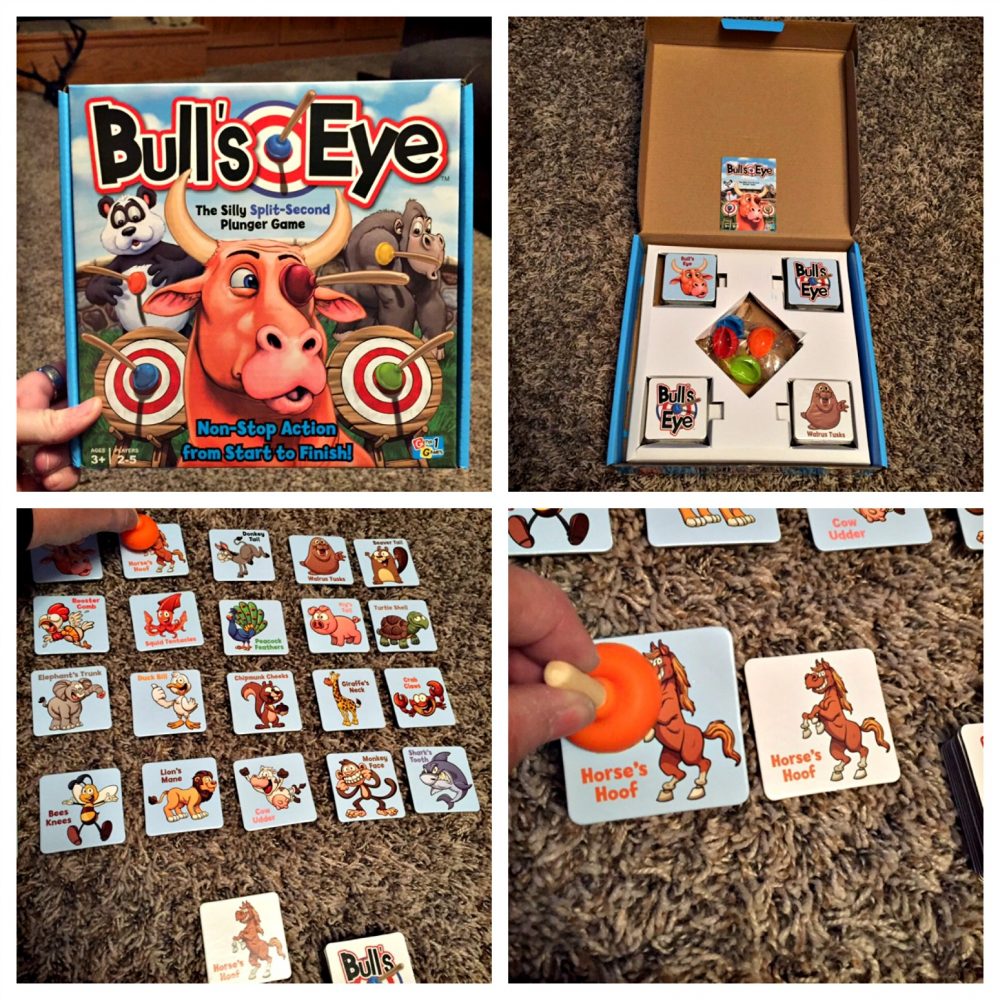 This fun, exciting game is all about being fast. It comes with small plungers to suction the matching animal cards. This includes 48 silly animal cards, 5 mini-plungers, and rules for 2 games. If you are the fastest to stick the correct card, you're on your way to winning! This game is for ages 3 and up and 2-5 people can play. It gets a little crazy when everyone is trying to win. So, the winner is the one with the most points.
Getta1Games has more to offer. There's "Feed Fuzzy", "Banx", and many others! Playing these with your kids/grandkids is such a bonding experience, and one they won't soon forget. Spending time with little ones is important, not only for the time but for their self-worth. When you give someone your time, you make them feel important. That's how I want my granddaughter to feel and I'm sure you feel the same!
Connect with Getta1Games/ Facebook/ Instagram/