We want to wish you all a "happbee" holiday, and we also want to share this awesome stocking stuffer idea with you.
We Wish You a Happbee Holiday
I hope you are all having a fantastic holiday season! Are you looking for some stocking stuffers? If so, how about some lip balm. After all for many of us, the holiday season, means colder weather. That weather wreaks havoc on our lips. So what a better way to show someone you care, then filling their stocking with some lip balms. However, not all balms are created the same.
Beessential Balms are the Bees Knees!
I happen to have fallen in love with Beessential's Lip Balms
. In honor of the holiday, they have their Happbee Holidays tin. Inside the tin are five balms. You can choose five different ones or five of the same. Give them all, or give one to everyone in your family.
Gentle, Safe, and All Natural
These lip balms are created using gentle and safe ingredients. They use all natural beeswax, as well as coconut and olive oils. The balms also use the healing properties of Shea and Cupuacu Butters.
Seven to Choose From
You can choose from seven different one. They have a Christmas one, Peppermint, Lemon Lavender, Honey, Orange Ginger, Coconut Lime, and Rose and Mint. I got one of each and will be putting one in each of my family member's stockings. I give lip balm every year, and this year, I have even crocheted all the women a holder to hang on their purses.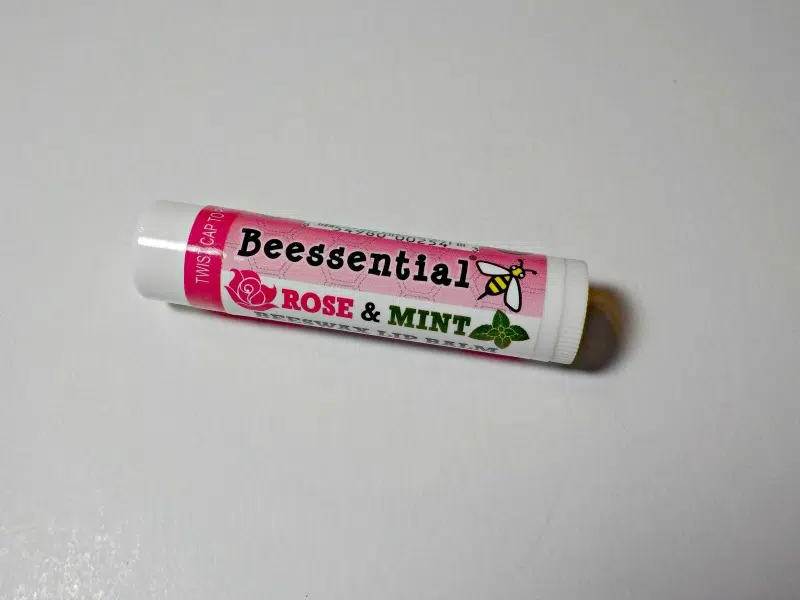 So in Love
I have their O' Christmas Balm on right now. I love it! It smells fantastic (cinnamon and clove,) and makes my lips feel better. They feel moister and it has healed them too. (They got quite chapped while I was outside today.)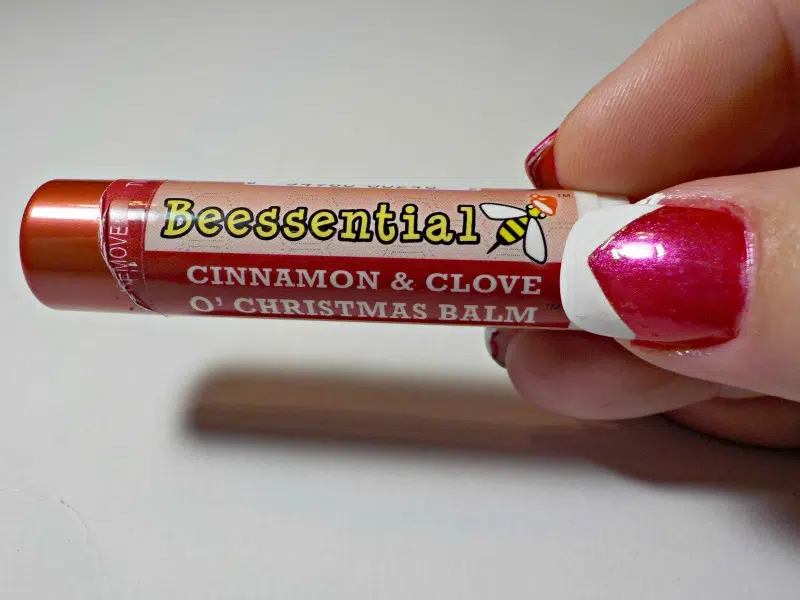 Even More
Beessential
has even more wonderful products that would make awesome gifts. They have all natural body care such as washes, soap, hand and body cream. They also have a nice selection of hair care products and other gifts too.
To see more and start shopping, Beessential. You can also follow via Facebook, Twitter, and Instagram.