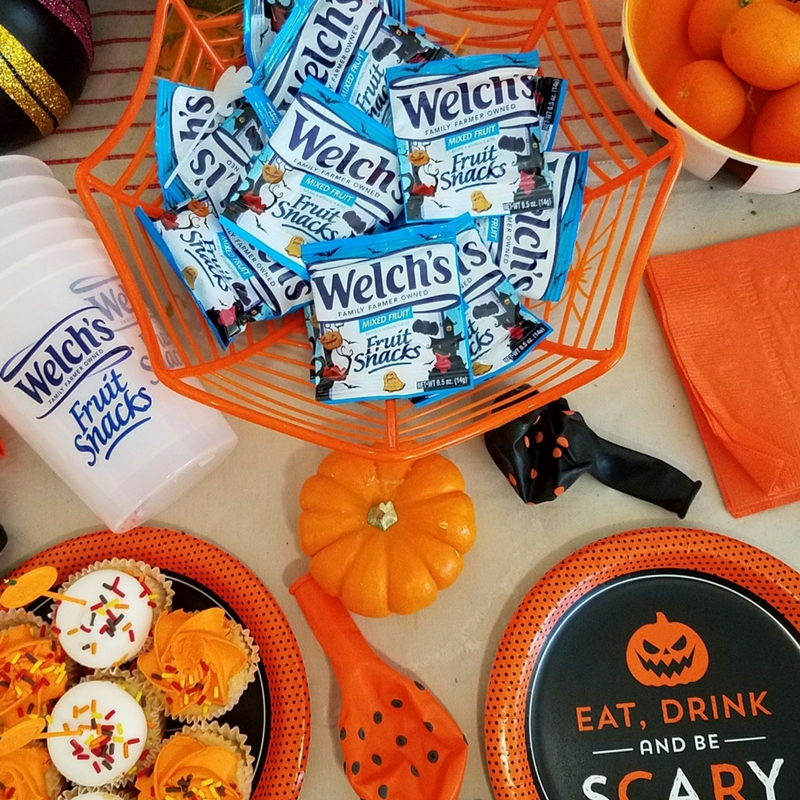 TWEEN Halloween Party
My daughter just turned 13 but most of her friends are 12, and they don't want to go Trick Or Treating this year, so I offered to throw them a Halloween party. What did I get myself in to? I love to throw a good party so I can do this! So let me walk you through my ideas and fun activities we will be doing.
Game
Every Halloween Party needs a game, and one thing we all love is BINGO, right? Well, thanks to Welch's we have BINGO CARDS!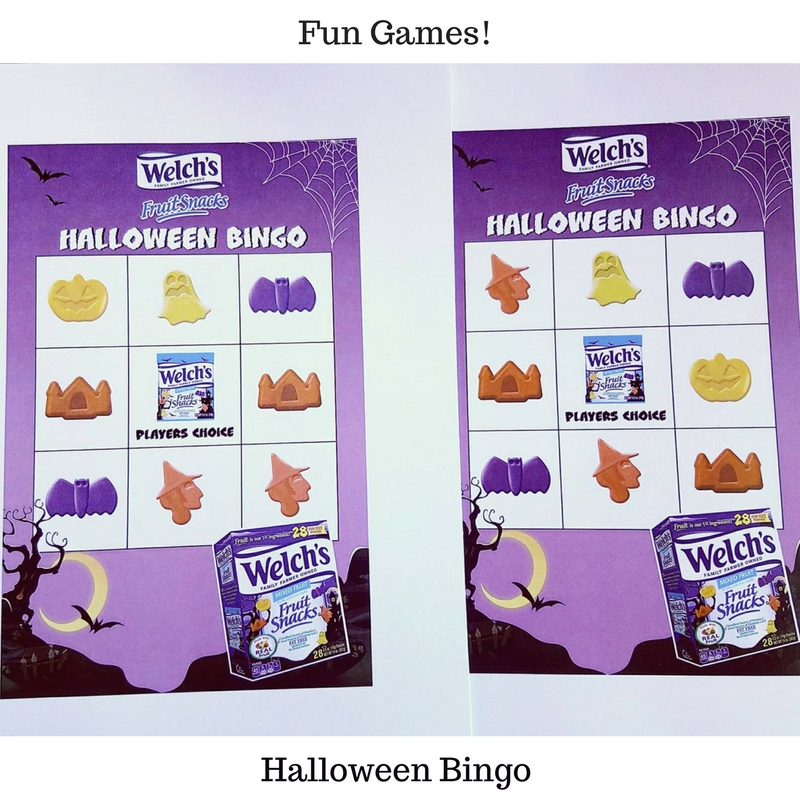 Craft
Every girl loves DIY crafts, right? We are going to make TREAT BAGS out of Duck Tape and Ziploc bags; I know super fun. You will need cool Duck Tape (make sure to get Glow in the Dark kind), Ziploc bags, scissors, and ruler.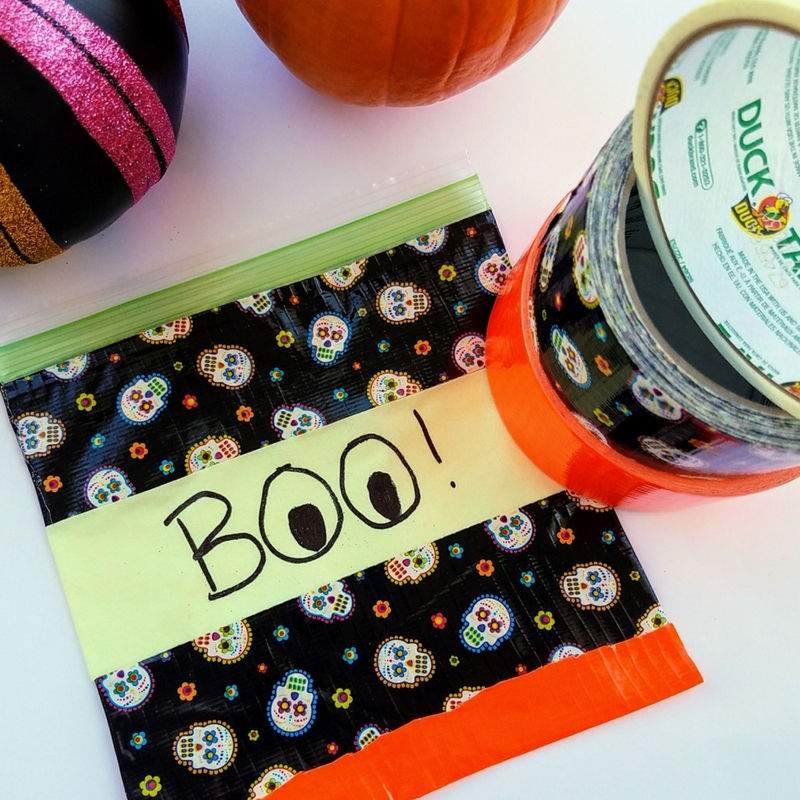 Start by applying your Duct Tape in rows across one side of the bag.
The very bottom row should be folded over the bottom of the bag then use your scissors to trim to the size of the bag.
Continue on other side steps 1-2
Add a bottom piece that will fold over both side
We added the GLOW IN THE DARK strip in the middle and wrote BOO!
Food
We always have PIZZA at kids parties since it is easy to order (lol) and kids love pizza; I make sure I get cheese, pepperoni, and a veggie one too, so everyone is covered. I will also have chips, crackers, and other salty treats on hand for this Halloween Party.
Cupcakes: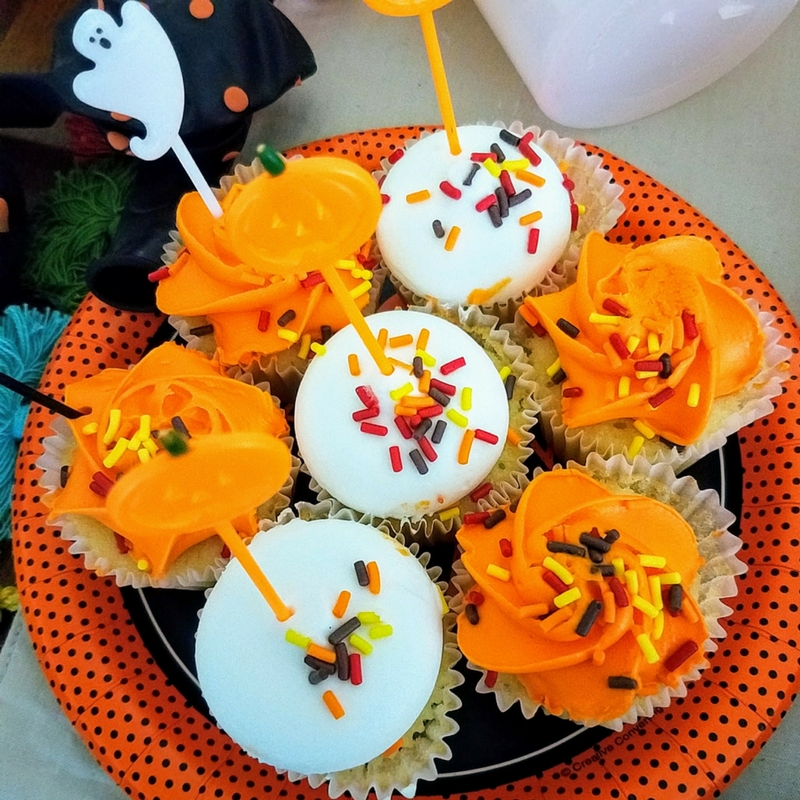 Cookies: Find Recipe HERE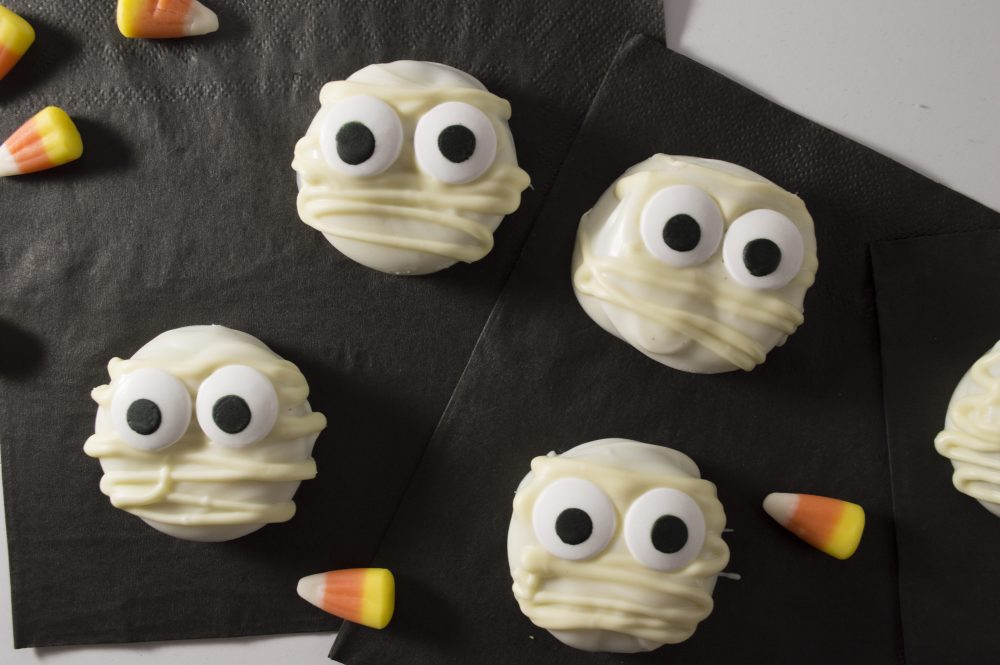 OF COURSE Welch's Fruit Snacks!
These are the cutest fruit snacks ever-bats, witches, ghosts, haunted castles, and pumpkins! Kids will love these fun, and flavorful fruit treats. They are also perfect for trick or treating! Send a surprise in their lunch boxes or at school parties. Caution….PARENTS like them too. I found several packages (empty) in my husband's pants when I did laundry. We decided this year instead of candy we will give out Welch's Fruit Snacks, I stocked up at TARGET, but I know they are in a lot of stores, so just look at your local store.
WELCH'S FRUIT SNACKS VARIETIES
Apple Orchard Medley
Mixed Fruit
Berries 'n Cherries
Strawberry
Island Fruits
Tangy Fruits
Fruit Punch
Concord Grape
White Grape Raspberry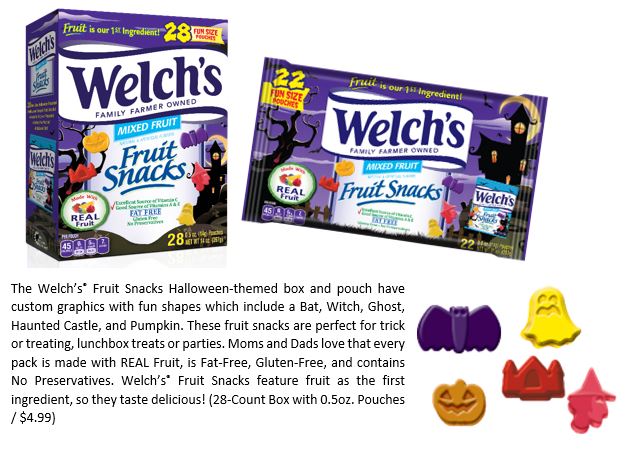 We even got some cool cups that changed color even when we put water in them…so cool!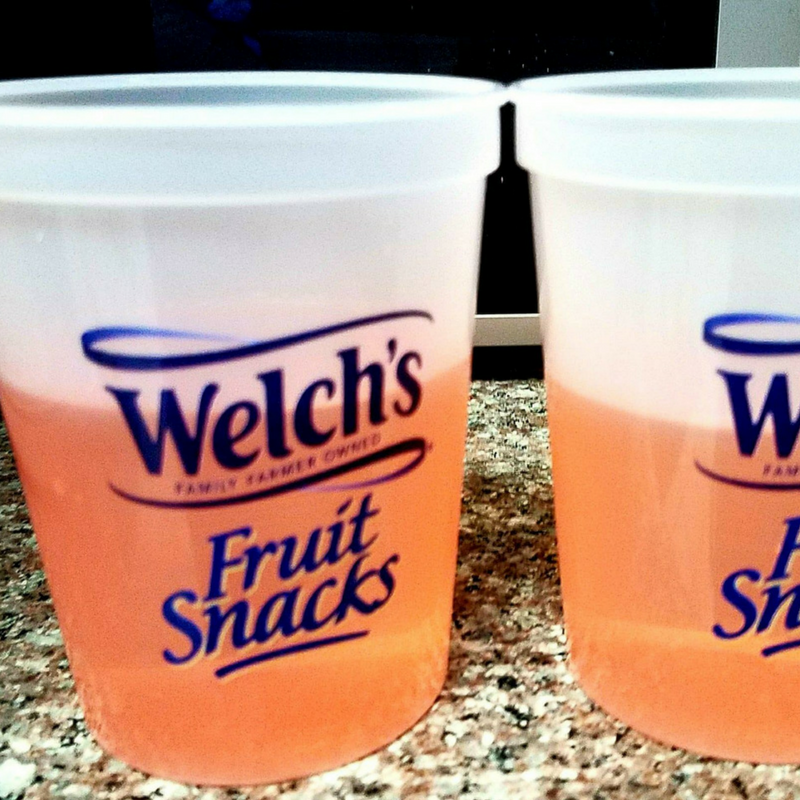 I think I'm ready for this Halloween Party….what about you? Make sure to pick up some Welch's Halloween Fruit Snacks and other goodies that your TWEEN will love to eat and do. Oh yeah….play Halloween music and then when everyone wants to kick back put on a Halloween movie, nothing scary though! There are so many fun ideas and also everyone needs to wear a costume. The best costume will get their own box of treats as a prize. Tweens can be a bit picky and moody so don't let the rolling of the eyes or them being on their phone the whole time bother you at all. Have fun and your tween will thank you after their friends leave, I just know it!
Keep up with the latest news and all of the newest products for Welch's: