Coeur d'Alene, renowned as the lake city, is the largest city in Idaho.
It is the main tourist attraction of the town. The natural surroundings of the lake are laden with various recreational and adventure activities, like bicycling, camping, hiking trails, boating, and fishing.
The diverse community and culture of Coeur d'Alene are also appealing.
This article lists five adventure activities you can do in Coeur d'Alene to make the most out of your visit to this lake city.
Take a look.
Seaplane Service
While there, you can enjoy the views over the sea with a seaplane tour.
The loop flight of Lake Coeur d'Alene offers a 20-minute flight that covers 25 miles of an amazing aerial view of Coeur d'Alene city.
This includes St. Joe and Spokane rivers, Fernan Lake, Washington Palouse, and the Bitterroot Mountains.
Your seaplane pilot can also cover a beautiful shoreline of 80 miles from the north of Lake Coeur d'Alene to Farragut State Park, Pend Orielle, and Hayden Lake.
You can also hire a charter service for sightseeing flights over Montana, Washington, and Idaho.
Parasailing
CDA Parasail is one of the most unconventional places to have some parasailing fun.
It offers an unmatched fascinating, and mesmerizing experience as you float 600 feet above the Lake Coeur d'Alene.
The parasailing adventure over the Coeur d'Alene River is undoubtedly the most unique and thrilling experience of a lifetime.
You will witness the scenic beauty of the river spread out underneath you.
Soaring high through the air along with a colorful parachute and open atmosphere brings an enriching once-in-a-lifetime experience that you will never forget.
You can take a vacation rental near this spot to spend more time here.
However, make sure you ask the necessary questions to the vacation rental company before finalizing the place.
Row Adventure Center
The Adventure Center on Lake Coeur d'Alene should be on your must-visit list.
It has been identified as one of the best places for adventures by National Geographic.
The Row adventure center offers a wide range of mind-blowing and thrilling activities to choose from, including fly fishing, water rafting, stand-up paddleboard, kayaking, and Hiawatha Trail bike rides.
Coeur d'Alene vacation rentals by Airhosting offers an array of hotels with a beautiful landscape gazing out over the sparkling blue waters of Lake Coeur d'Alene.
Moreover, don't miss experiencing the white water rafting expedition on St. Joe, Clark Fork, Spokane, Lochsa, and Moyie rivers.
You can book a stunning room close to Lake Coeur d'Alene for a picturesque pleasant stay.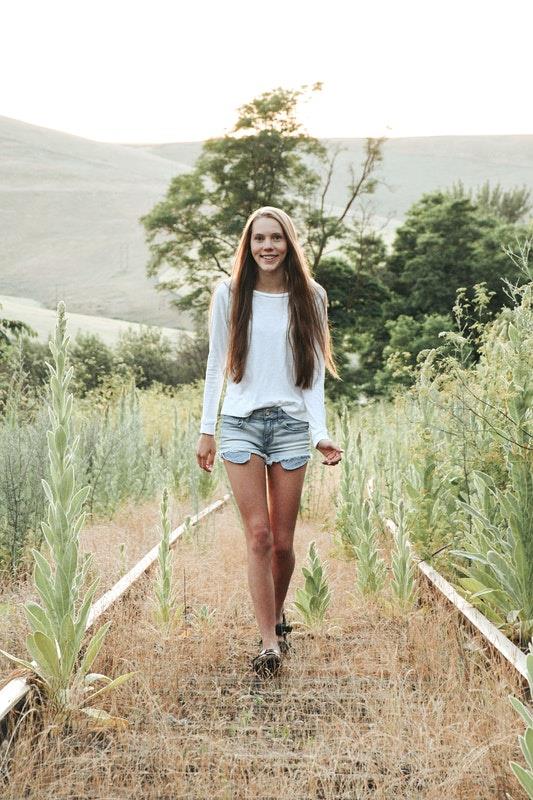 Tubbs Hill Nature Trails
Get a taste of adventure at Tubbs Hill, spread over 120 acres and surrounded by Lake Coeur d'Alene on the three sides.
Loaded with amazing views, it offers many miles of fantastic hiking trails, stunning natural beauty, and a lot of memories.
The magnificent terrain of coniferous forest for trekking and hiking will leave you feeling exhilarated.
Well marked with maps, directions, and guidelines, navigate the dog-friendly trails on the west of Tubbs hill in the southwestern corner of McEuen Park.
You can also rent electric bikes to tackle the trails.
It also offers several hidden spots and breathtaking lookouts to explore around the lakeshore.
The gorgeous Tubbs Beach on the southwestern side of the loop is the perfect spot to lay out your beach towel and appreciate the sunshine.
Make sure to have your best camera handy!
Timberline Adventures
Timberline Adventures is truly a not-to-be-missed brag-worthy excitement place at Coeur d'Alene.
You can soar through Coeur d'Alene's with seven best in the world scenic zip-lines, two fascinating auto-belays, and two exhilarating sky bridges.
Here you will experience a thrilling drive and an 800 feet vertical climb to a spectacular flying experience among the forested mountainsides, soaring from tree to tree.
Don't miss to round off your zip-line adventure with a Treehouse lunch suspended 30 feet in the air.
Final Word
Put your fear or anxieties to rest and experience these five thrilling adventures at Coeur d'Alene on your next visit.
Thank us later!