The many supposed benefits of cannabidiol, or CBD, have been the talk of the town in recent years. As such, people have been learning about the many forms that CBD comes in, as well as how to use it. Vaping CBD is perhaps the quickest way to obtain its alleged healing properties and is the method preferred by those who wish to be discrete.
Whether you're a newbie wishing to experiment with CBD through vaping or a veteran user wanting to try new products, read on to learn about the top CBD vape products for 2019:
CBD Vape Starter Kits
If you're concerned about the vaping device itself, then you could seek out starter kits like the CBDfx Vape Starter Kit, which provides first-time users with a convenient experience by removing the need to adjust voltages and coil resistances. Additionally, the preset temperature setting on a starter kit specifically caters to CBD oils, which have lower boiling points compared with conventional vape juices.
When you buy one that has a quality cartridge made with steel and ceramic glass, you can be sure that your CBD oil is secure and will not form carcinogens through burning.
To those just starting to learn about CBD in general, you can view here to gain more knowledge about it and discover which form of CBD suits you best.
CBD Vape Pens
A rechargeable and user-friendly vape pen such as Joy Organics' CBD Vape Pen is highly recommended. It usually comes with a cartridge of varying sizes and CBD capacities. Remember to fill your vape pens with CBD products that are preferable:
Organic
Full spectrum
THC-free
Lab tested
Pharmaceutical grade
Additionally, try to find a company that harvests their CBD with the help of nanotechnology, as such products lead to quicker effect onsets due to the incredibly small particles that are easier to absorb.
Hemp Flowers
Otherwise known as CBD buds, hemp flowers contain high levels of CBD, making them highly effective even when taken in small doses. Its quicker onset is the reason hemp flowers could soon be a more favored alternative over CBD oil.
An example of a CBD bud product is Canna Comforts' Cherry Hemp Flower. Originating from Colorado's Western Slope, this product comes in an enjoyable cherry strain that's incredibly smooth to smoke. The Cherry Hemp Flower, and other hemp flower products, in fact, promises to deliver CBD's benefits promptly, thanks to the combination of the hemp flower's high-level CBD and an effective intake method.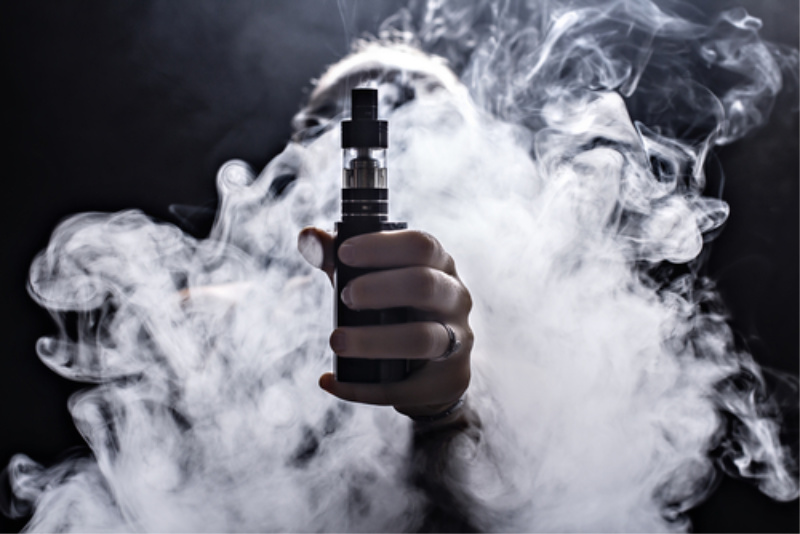 CBD Vape Juices
If you're looking for flexibility in your CBD vape products, you might want to check out CBD vape juices like the ones manufactured and sold by Koi. They double as a tincture that you can readily take orally. CBD vape juices also come in a wide array of fun flavors. Koi's products, in particular, offer the following flavors:
Classic Strawberry Milkshake (Red Koi)
Blue Raspberry Dragon Fruit (Blue Koi)
Watermelon Green Apple Sour (Jade Koi)
Vanilla Caramel Custard (Gold Koi)
Pink Lemonade (Pink Koi)
Don't worry if none of these flavors interest you; you can opt for the flavorless alternative known as the White Koi.
Koi claims that all their lab-tested CBD products are free of solvents, pesticides, and THC. In addition to CBD isolates, they also make use of the following ingredients:
Food-grade vegetable glycerin
Flavorings (natural and artificial)
Propylene glycol
Koi's vape juices come in 30 mL bottles of varying strengths.
Disposable CBD Vaping Pen
If you're not ready to fully commit to vaping CBD, then a more temporary product like Chong's Choice Disposable CBD Vaping Pen is the one for you. Brought to you by Canadian actor and cannabis-rights activist Tommy Chong, this disposable vape pen not only contains lab-tested CBD oil harvested from organic hemp but also comes in a strawberry flavor.
Chong's Choice makes use of the following ingredients:
CBD isolates
USP-grade vegetable glycerin
Melatonin
Artificial ingredients
Disposable vape pens don't come around often, so if you're interested in trying one out, purchase it as soon as it's available.
CBD claims to alleviate the pains of varying mental and physical conditions. The increasing abundance of vaping products like CBD vape starter kits, pens, and juices only aims to meet the rising demand for them, which means that more and more people are looking to benefit from CBD. There's no harm in wanting to check for yourself if the supposed benefits hold true. However, don't forget to be cautious about purchasing CBD vaping products by making sure that the company you're buying from is legitimate and certified.