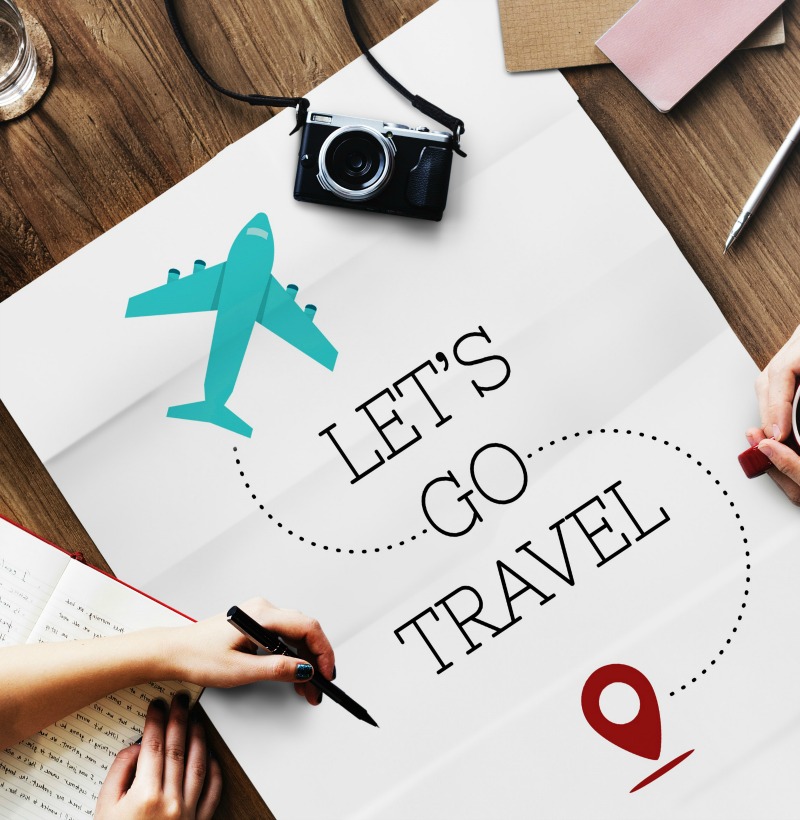 Are you searching for the top travel accessories for your leisure trip to Paris or your official business tour to Thailand? While the idea of a trip is exciting, it is important to give some thought to a nicely planned packing list as well. Most of us tend to wave off packing until the last minute and this usually has us fretting over a missed Bluetooth headphone or a custom polo. Avoid the hassle by overcoming this bad habit and make sure you have a checklist for a stress-free journey. Here is a list of the top five travel essentials every man should own.
Briggs & Riley BRX Explore Large Expandable Spinner Suitcase
The Briggs & Riley BRX Explore Large Expandable Spinner Suitcase is a complete stunner. Costing around $400, this amazing luggage bag has been designed using durable nylon and the most reliable materials. The top quality carrier measures around 19.5 x 11.5 x 29 inches allowing you enough space to keep your belongings. The exterior is made of a fine material that is dustproof and resistant to moisture and grime. The spacious interior features both dry and wet zippered sections built into the lid. You can take this handy luggage bag on long trips and beach vacations. Expandable up to 2 inches, it includes compression straps to keep the suitcase leveled even when stowed with stuff. Check it here on sale.
Bose QuietComfort 35 headphones
The Bose QuietComfort 35 headphone is a must-have tech gadget that will surely make your trip memorable and fun. Amp it up on the tunes with these brilliant headphones. These come equipped with Bose's special noise cancellation technology. Nice and durable, these will fit comfortably while you sit back and enjoy your favorite tunes. With an impressive spec list, these do come with an expensive price tag of $349. If you are looking for something less pricey, then opt for Bose QuietComfort 25 headphones or the QuietComfort 32 headphones.
Suvom Leather Canvas Duffle
It is also a good idea to keep a trendy duffle bag with you on your travels. Featuring an impressive design, these bags are spacious enough to keep your personal belongings. The Suvom Leather Canvas duffle has a smashing look and loads of pockets for you to store your cards, phonebook, diaries, and any other belongings. The bag also includes top quality zippers, leather strap, a removable shoulder strap, and a durable exterior. Buy this one for only $52.99 and make your journey even more fun.
Anker PowerCore II 20,000
Innovative gadgets are reshaping the way we experience travel today. With travel accessories like Anker PowerCore II 20,000, trips will surely be more convenient and exciting. A portable charger always comes handy on flights & tours and if you have the functionally efficient Anker PowerCore II 20,000 along, then you do not need to fret about any electronic appliance going low on battery. Just use the charger anywhere you travel, even in-flight and get your phone and notebooks charged on the go. Costing $49.99, this portable accessory includes support for two USB ports and an indicator that tells your gadget's remaining power or charge.
Watches With TimeZone Features
Your packing list is just incomplete without a good smartwatch (I recommend Apple Watch or choose any of the Samsung smartwatches). This efficient travel gadget is both compact and high on functionality. Connect it with your iPhone or Android, take calls, answer texts and check notifications without having to take out your phone. Use the built-in map to track locations and use the 'find my phone' option to locate your smartphone. Give Siri-like instructions to it, have things done by simply talking to the watch while you are traveling and benefit from the different timezone features available within.
D&D Hanging Toiletry Case
The D&D toiletry case is a vital part of any packing-list for travelers. Whether you are on a day's trip to Italy or a long road trip, have the D&D Hanging Toiletry Bag with you at all times during your travel. Costing only $27.97, it is a portable, easy to carry case with enough space to keep your belongings, especially toiletry items. Good cases have a sleek, stylish design and a hanging support for greater convenience.