Party Like A Pro With Shaker 33 Cocktail Shaker
Sometimes the easiest gift is the best one. If you have someone on your list that likes to throw parties or socialize, then the Shaker 33 Cocktail Shaker may be right for them. Actually, this would be perfect for anyone that is over the legal drinking age. This shaker isn't what you think of when you think back to your grandparents' parties/shakers. Yes, my grandparents used to throw Christmas celebrations and they definitely knew how to drink. I remember those parties fondly though. Luckily, this new kind of shaker puts the old ones to shame. It does everything that those didn't.
This beautifully made shaker is leak-proof, easy to open, smooth pouring, and can easily be used one-handed. All of these features make this a one of a kind shaker and a great gift. The one that I received is the "frosted" shaker and as I said, it is pretty unique. One of the nicest things about it is that it will chill your drink, but not your hands. I know I've used shakers in the past and that wasn't the case! It's never fun to have your hands frozen while you are trying to make drinks. What is the saying? "Cold hands, warm hearts". Trust me, not in this case!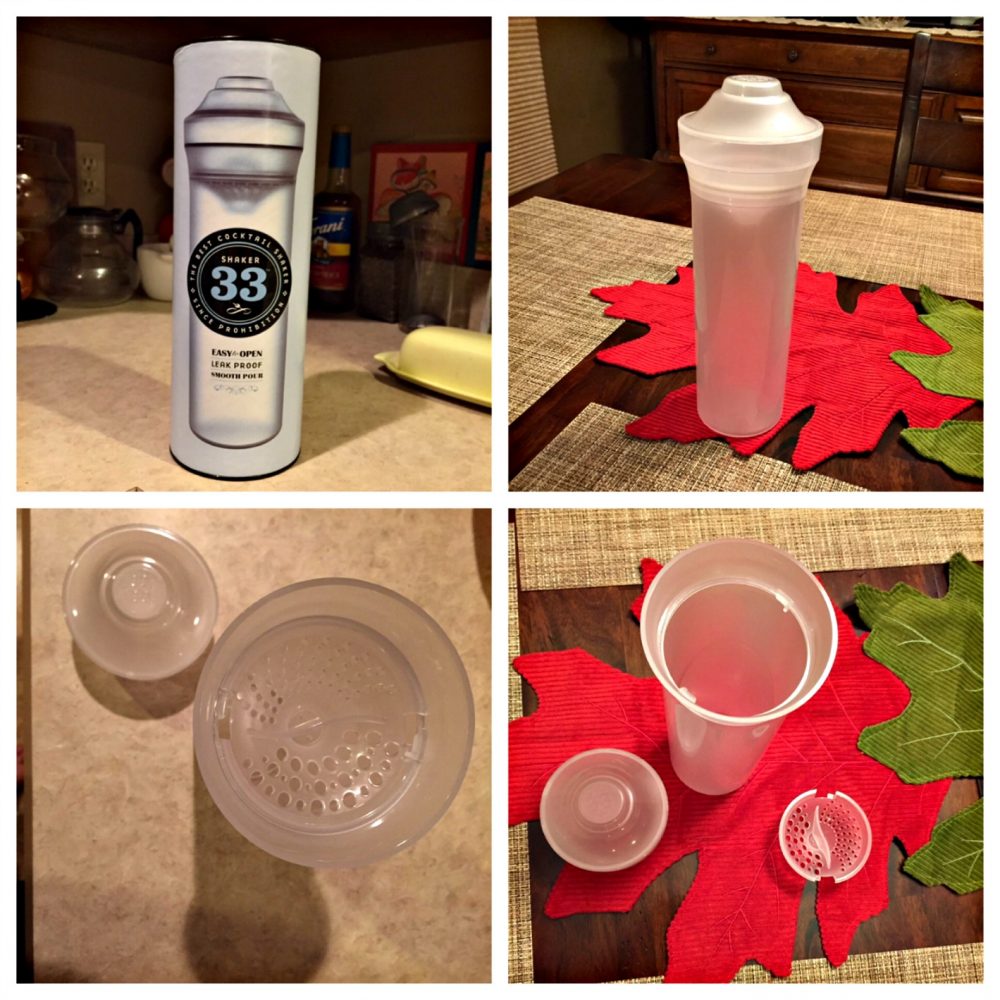 The strainer inside has two different sizes of holes, which makes for better mixing. One side has larger holes for a faster pour and the other side has smaller for a finer strain. The top locks in place so you'll never have to worry about spilling it everywhere. It is lightweight, made of acrylic, shatter-proof, and it's BPA-free Tritan. The top even turns into a holder for your strainer. This will keep your bar clean and the strainer germ-free! I almost forgot to mention that it holds 24oz. of liquid! Now you can make large cocktail batches at the same time. You will enjoy the non-slip feel and it's dishwasher safe (on the top rack).
It's time to celebrate the holidays and enjoy time with family. Let's forget about life's problems and get the Shaker 33 MSRP $39.95.
Connect with Shaker 33/ Facebook/