Disclosure: This is a sponsored post, all opinions are mine.
Whether you taking care of your own home or have become a business owner, different problems are going to come into the light.
Especially when it comes to the cleanliness of your particular space.
Let's be honest, a clean home can make not only yourself happy, but everyone at home too.
A clean home can encourage everyone to produce a better output just to simply keep your home clean. A tidy home is a testament to how much your home is valued.
Not to mention that how everything looks reflect on how often you take care of your home.
Now, keeping your home clean isn't just about impressing visitors with how clean your home is. It's also about keeping your home at its best potential. With that in mind, we can't ignore the fact that cleaning can indeed be difficult.
Dealing with stains and orders can be challenging without the right supplies.
After all, stains and odors can turn into quite the hassle if you aren't being too careful.
What Are The Roots Of Stains & Odors
Stains and odors can surface just about anywhere whether it be on your clothes or your carpet.
There are a number of things that can cause these issues like the following:
Spills
Leaks
Messy Eaters
Pets
And Much More
Now, in order to tackle these things you'll need to find just the right products to help you out. Mainly to make sure that the job gets done the first time around.
Having something that can show its true effectiveness is the key to clean.
KidsNPets Can Deliver The Effectiveness You Deserve
There's nothing wrong with investing the time needed to keep your carpet as clean as possible. Especially when you are a pet owner.
Trust me when I say your first impressions of KidsNPets will be your last!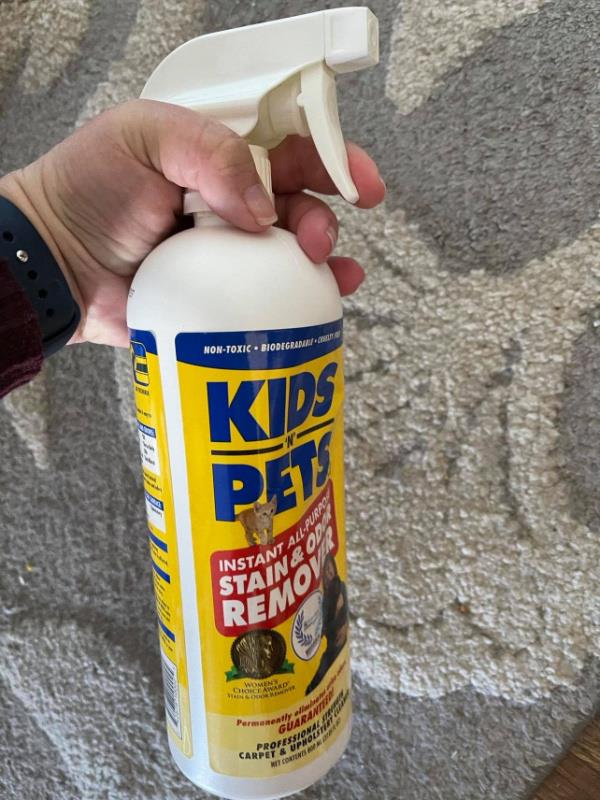 Personally, I love this product not only because it gets the job done, but because it works wonders.
I have multiple puppies in my home so I've seen my fair share of accidents, especially on my carpets. I love using KidsNPets, and I have to say I plan on keeping it in my cleaning arsenal.
Its formulated with enzymes making it quite a versatile product to use.
Enzymes naturally attack and digest all kinds of biodegradable stains that range from coffee to urine.
They also tackle the chemicals that are harsh to your home.
Fighting against difficult stains has proven to be quite the task, and many people turn to the wrong products. Hoping that things will turn in their favor. In reality, KidsNPets can do just that whenever you need it to.
For any additional information on KidsNPets head on over to www.scottsliquidgold.com/kids-n-pets-messy-pet-cats/.
I wouldn't be able to tackle any tough stains if it wasn't for this particular product.
Having something that can make a significant turnaround while cleaning is the key. With this product, you'll have that key ready to go.