This post was sponsored by Supreme Source® as part of an Ambassador Program for Influence Central and all opinions expressed in my post are my own.
I have been a pet owner for less than a year, so I'm all new to what needs to be done to make sure my pet is well taken care of on a daily basis. No one told me what kind of food to buy so, of course, I bought what I was familiar with from the TV and what was in my price range. That was not the best approach. I should have done my research on food and what is best for my Harley.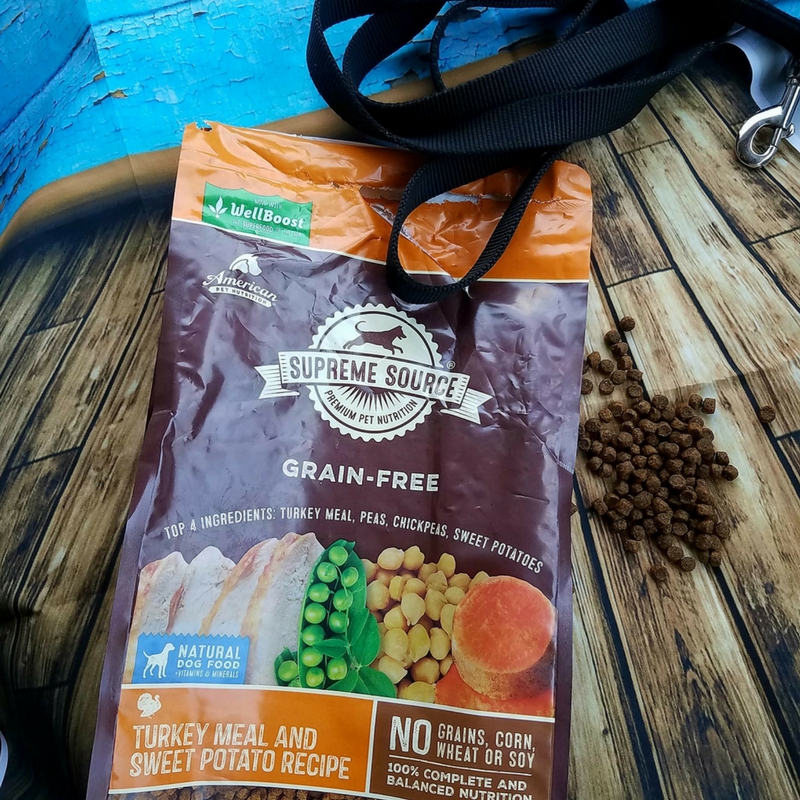 Make the SUPERFOOD SWITCH
If we put JUNK in our body does it work correctly or do we feel our best?…NO. So remember it is the same for our fur babies. I want the best for my dog, and as a new owner, I was incredibly grateful for this opportunity to take part in the Supreme Source® pet food 10-day detox challenge.
Knowing that Supreme Source is a premium grain-free diet that's packed with healthy enzymes and prebiotics, no artificial flavors or colors, and contains a healthy blend of fruits and veggies, which are natural sources of potassium, fiber, vitamins, and minerals, it was a no-brainer to switch his food.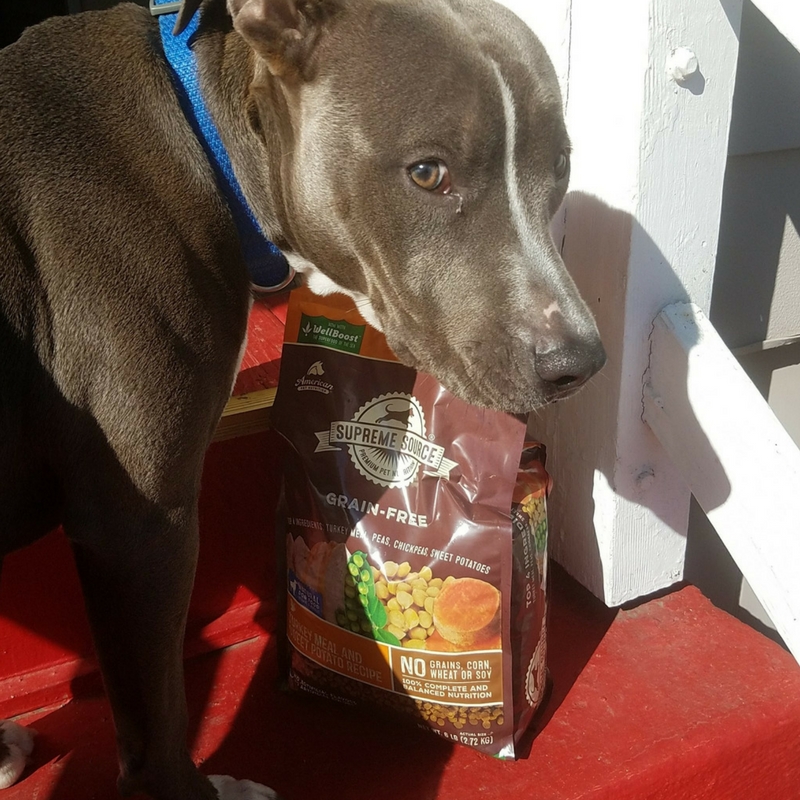 As a pet owner, it is my responsibility to care for my Harley. He is unable to tell me what he likes or what is not working, but I can still read his actions to determine if something is working or not. I can tell you that Supreme Source pet food will be in our house for a long time!
10 Day Detox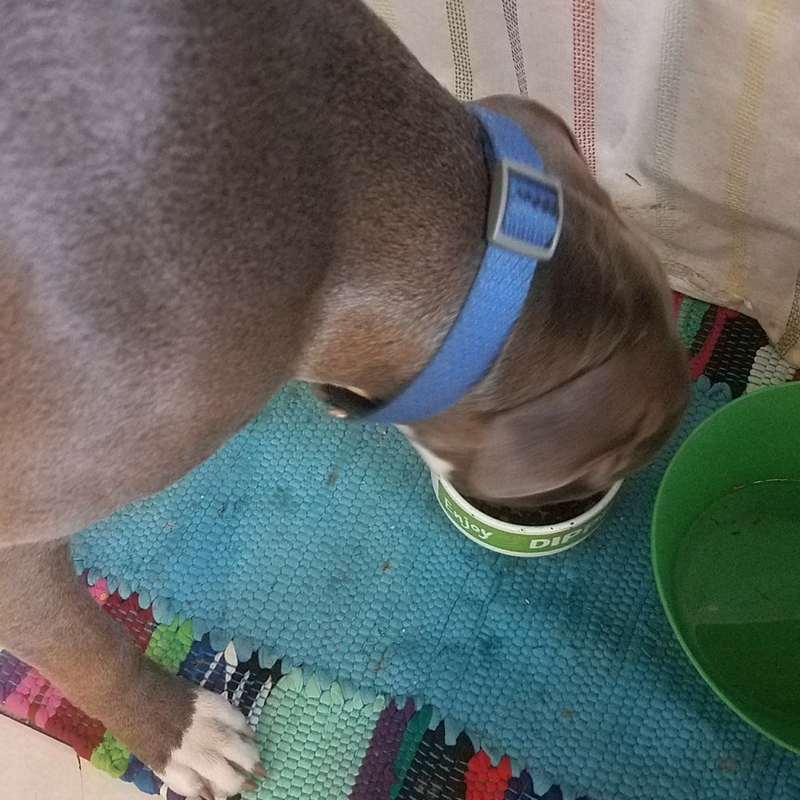 Do you even know what your dog can pick up throughout the day? It's time to give it some thought and feed their soul and detox their system with healthy ingredients. Supreme Source Pet Food provided us with informational tools to do this switch, and I couldn't have done it without my daily emails of support!
At first, when we changed his food, we did it in a process, so we didn't mess up his system. We introduced the new food (Supreme Source pet food) a little at a time over the ten days. By the 10th day, he was enjoying just the Supreme Source® pet food.
Digestive
I noticed a big difference in his poop, yes in his poop. I know that might sound gross and it is but as a pet owner you can't be scared of poop so when I started to see the difference I knew we made the right decision on the detox. The best part was it was easier to pick up and my Harley he poops a lot now!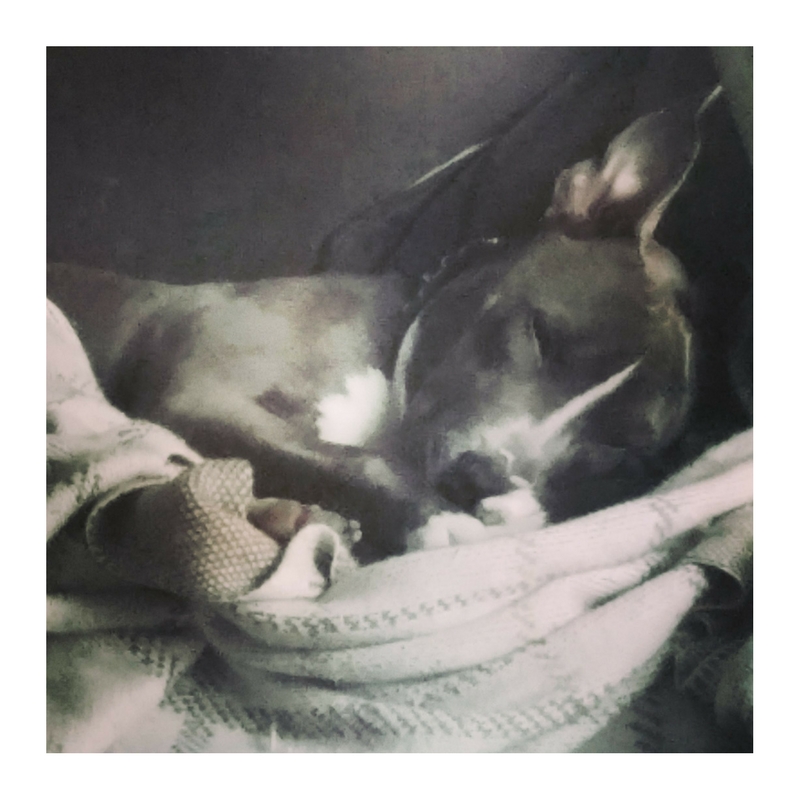 Emotional
Harley has been calmer this past week; even the kids have noticed a significant change in him. He doesn't nip and jump up on them as much, so that is a major change for the good. We have been giving him kudos when he behaves and of course, treats.
Physical Health Benefits
I also think his coat is a lot shinier, it was dull grey, and now it just seems to pop! He is taking regular naps and going on walks with all of us, and playtime is a must in the morning and nighttime with the kids. We are changing our habits too, and it seems to be helping all of us!
Start your pet's 10-day detox
The first step is to visit www.superfoodswitch.com this spring to save on the first bag of Supreme Source® pet food and to sign up for daily emails with tips and instructions to a better relationship with your pet.
We purchased the Supreme Source Grain Free Turkey Meal & Sweet Potato Dry Dog Food for our Harley at our local Safeway from the pet food aisle. Now, remember it is always recommended that you consult your veterinarian or a qualified medical professional for your pets. The information and products are not intended to diagnose, treat, cure or prevent any disease or medical problems.
You can read more HERE- Learn How To Detox Your Pet In Ten Days
FOLLOW ON SUPREME SOURCE SOCIAL:
Please Pin: