Hats are a go-to accessory for both men and women. Not only are they stylish, but they can keep the sun out of your eyes in warmer months and your head toasty during colder months. However, keeping the inside of hats as fresh as they were day one can be difficult, especially when dealing with the side effects of sweating. So how do you keep the sweat away? With NoSweat hat liners.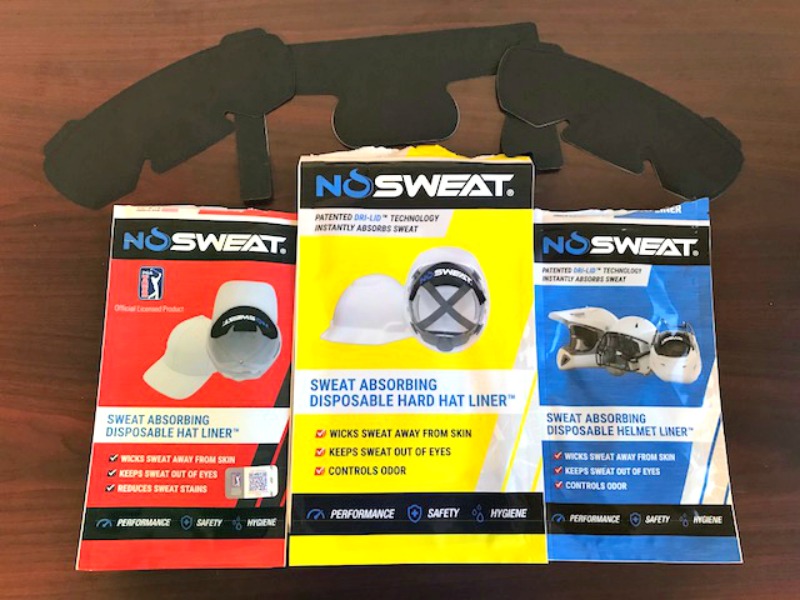 The Secret Weapon
NoSweat are thin, disposable liners stick that you stick to the inside of any hat to instantly absorb sweat and prevent odors, stains and acne. NoSweat's patented design and Dri-LID technology is engineered to absorb forehead sweat and clear your line of vision. The liner soaks up sweat so you do NOT have sweat dripping down onto your face and into your eyes or glasses while you are playing or training. Their game-changing technology permanently locks and seals in all sweat inside the core, allowing the surface of the product to be completely dry, even when it is fully saturated. The liners are performance, safety and hygiene based and each one can last up to two weeks. NoSweat has a liner for everything you need including a hat liner, a helmet liner, a hard hat liner, and a visor liner. You can purchase the hat liners in a 3 per pack ($4.99) , 12 per pack ($17.99), or 15 per pack ($34.99).
How To Use NoSweat
With three easy steps, you will be able to use NoSweat hat liners in under a minute. Here are the steps.
Peel It.

Stick It to the inside of your hat, helmet, visor, head gear, etc.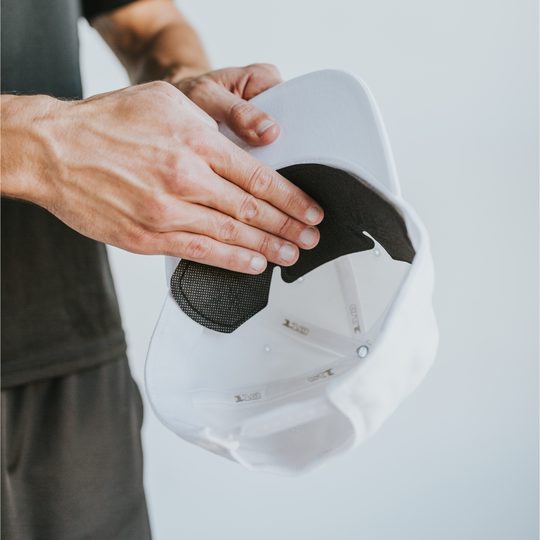 3. Enjoy NoSweat.
Key Benefits
NoSweat is thin, soft and lightweight. You will not even notice that you are wearing it. It is breathable, provides clear vision and is great for fog control. Some of the key many benefits including:
Promote Healthy Skin Hygiene

Reduces Sweat Stains

Keeps Sweat Out Of Your Eyes

Locks-In Odor and Face Oils

Extends Life of Headwear
Do you have someone in your life, you will gift NoSweat to? Give the gift that can help them see better and feel better.
Connect with NoSweat: Site | Facebook | Twitter | Instagram