This post is sponsored by Red Baron Pizza and The Women's Blogger Network. As always, all opinions are my own.
What Season is this….FOOTBALL SEASON!
My husband has been waiting for Football Season ever since the Super Bowl ended! He watches sports all year round but this time of the year is what he loves. I know better than to be watching TV in the living room on Sunday, Monday, and Thursday. He has the living room on lockdown! Now sometimes he will go to a friends house, but most of the time they come here! Grown men EAT, and when I mean EAT they EAT A LOT! If it's something to do with football and food that is a man's dream! Mine would be a beach and cocktails but hey as long as my man is smiling and laughing then I'm all good!
I try to have snacks and food on hand during football season, but sometimes I just don't know what to make! I don't need to get all fancy and when I ask my husband all he says is PIZZA! Well, okay Pizza it is then. Like I said men eat a lot so I need to stock up, and I know the perfect place SAM'S CLUB! I can get everything I need in one spot plus it's in bulk so that works for me. So I had my husband pick out what he wants for the next game day. I also love to check out tomycook.com and read the tips and tricks articles, I always find inspiration.
He went right to the Red Baron (which is our favorite) freezer in Sam's Club
Red Baron Singles Deep Dish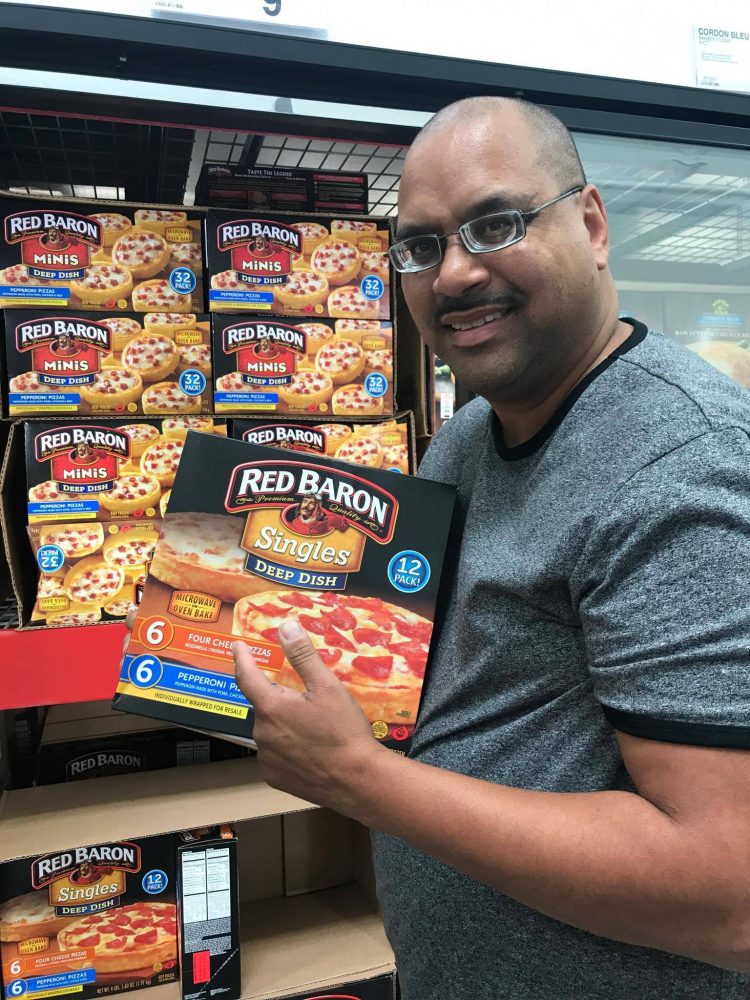 Red Baron Mini's Deep Dish
Pizza is all good, but I want to step up the SNACK GAME (lol) and make this next game day fun and exciting! So I'm thinking DIPS for the pizza. I'm a big Ranch Dipper with my pizza so let's see what I can create to make my husband and his friends think I'm the BOMB HOSTESS!
Game Day Prep:

So time to make DIPPING SAUCES for our Red Baron Pizzas
Making dips is super easy and not a lot of time but worth making! Three of my dips are Ranch-based, and the other is a marinara sauce, see simple.
The first dip is Ranch, cilantro, and cotija cheese all blended.
The second dip is Ranch, Red Pepper Flakes, and Sriracha.
The third dip is Ranch and Tajin seasoning.
The last dip like I said is marinara sauce- any kind would work.
All the dipping sauces are ready to go!
Snacks galore!

I had so much fun setting up and seeing everyone light up when they saw all the snacks and food!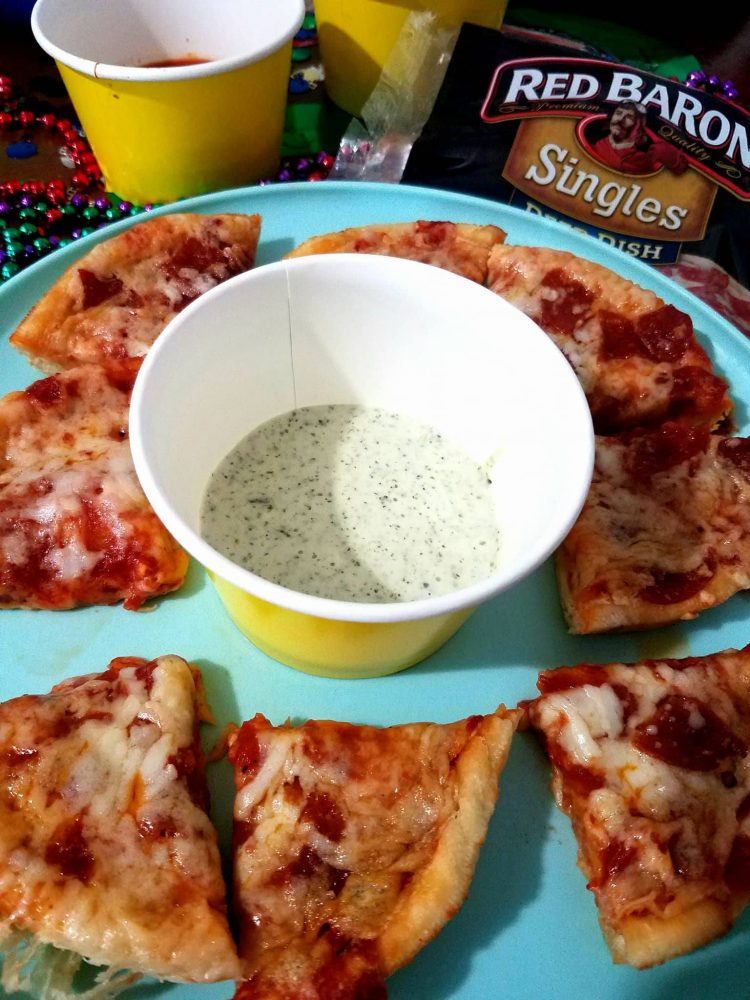 The Red Baron Singles Deep Dish pizzas I cut into smaller pieces for people to grab them better
READY-SET-EAT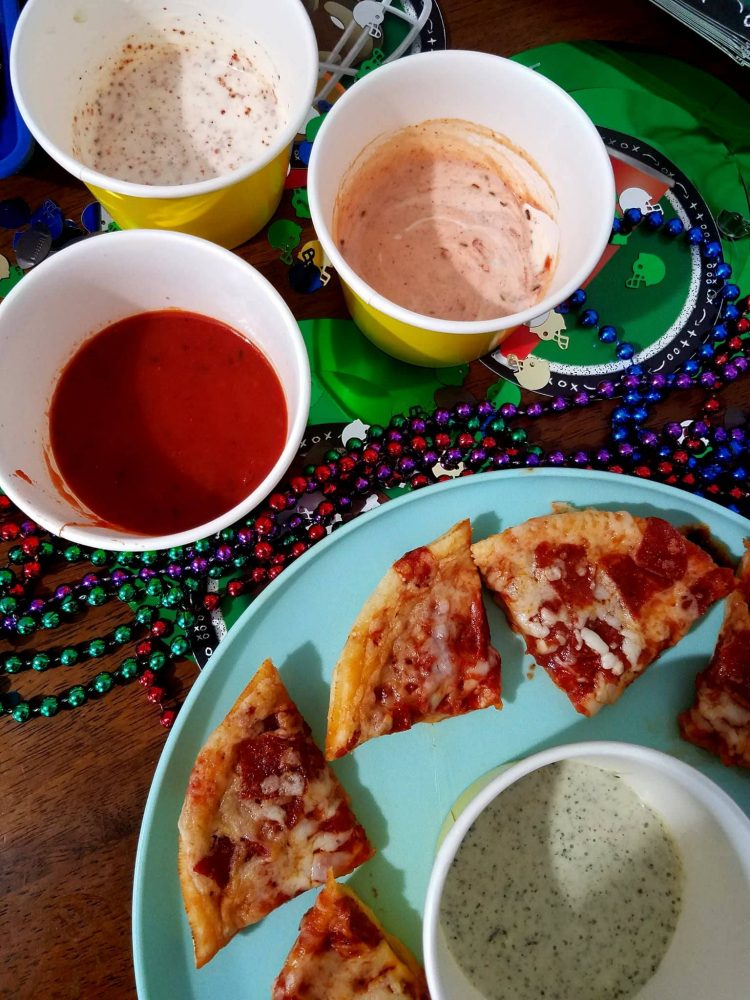 FREE PRINTABLES:
I also made a PRINTABLE for the table for encouragement. You are more than welcome to Save and Print for your next Football Party! Something fun and adds to the football decor in my way. All you need to do is click on picture and PRINT! Easy Peasy People!
Here is one more just in case:
Now I feel like I'm officially a #WingMama- a woman who is always prepared; who helps, protects and guides! I'm not The Baroness (@baroness) but close to it! I couldn't have done it without Sam's Club as my go-to store which makes sure I'm prepared for FOOTBALL SEASON! GAME ON!
Let us know what you like to snack on during football games? Leave a comment!
#RedBaronGameTime