Let's be honest, we all wished summer vacation could last forever. Although, the fun has to end at some point in time, right? The school year may have started, but there is still a little bit of summertime left. Meaning you could throw in some extra activities. Friday through Sunday will always be a great time for a family bonding. Or maybe even one more trip to do something special.
Staycation On A Budget
With Labor Day weekend around the corner, it's the perfect time for a last-minute summer getaway! If you think about it, there are more than enough ideas to consider. Even if the one you come up with is simple, all that matters is that you have fun. Now, when it comes to travel accommodations, Red Roof Inn should be the go too!
Economy lodging industry leader Red Roof Inn is helping guests save money until Sept. 3rd –all they have to do is show a ticket stub to a local attraction to save 10% off their stay with Red Hot Stubs. That's right; it's a simple discount for your enjoyment. Here are some budget and family friendly Labor Day activities: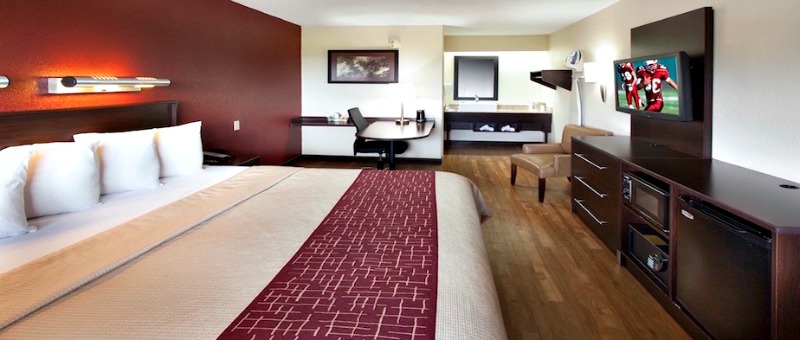 Visit A Fire Station: Most precincts offer free tours to the public to where they can see uniforms, sirens, fire trucks, and even firefighters!
Attend A Matinee – saves you money and chances are you and your family will have the theatre to yourselves.
Visit A Local Museum – some are federally owned which makes the cost of entrance minimal, there are even group rates and youth/senior discounts families can benefit from.
Picnic At A Local Monument – you save money by not eating out and make the most out of a visual attraction.
Visit The Beach or Local Body Of Water – over half of all Americans live near the coast and 10% live near the Great Lakes.
Go On A Hike – it gives you time to explore a part of the city you normally don't see in a fun, active way.
This fresh combination of saving and family enjoyment sounds pretty amazing. So check out all of the information I have for you above.