Personalized Booze Piñata

Don't you hate it when you go a party, and the kids are having all the fun with the games and treats? Adults like treats too and I'm sure a lot of us like hitting a pinata also, but we don't since it's always for the kids. Not any more people…there is an Adult Personalized Booze Piñata Pinata called the
NIPYATA!
. Guess what it is filled with, yes it is ALCOHOL!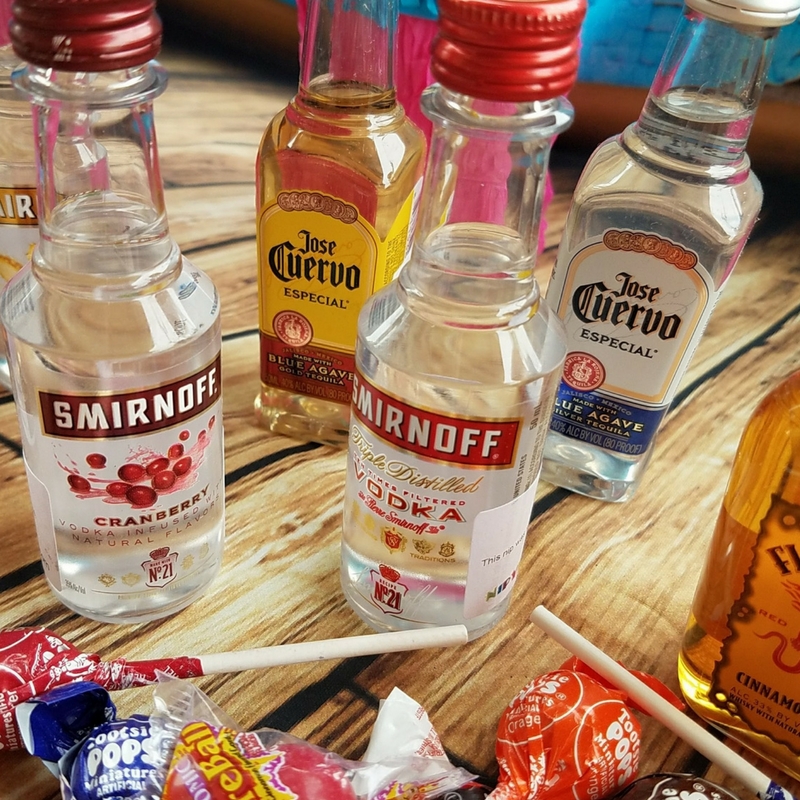 The
NIPYATA!
is the ultimate fun-times starter pack filled with your choice of mini alcohol bottles (called nips), candy chasers and NIPYATA! Fortunes. They also come in a variety of designs and the best part is it is CUSTOMIZABLE! Perfect for the many summertime barbeques, pool parties, and of course any holiday. Remember Cinco de Mayo, Memorial Day, and 4th of July are all coming soon too, so it is good excuse to show up with the NIPYATA! in hand, get the party started!
NIPYATA! is home to the Original Booze Piñata. You can customize the desired quantity of bottles, types of liquor and add fun personal messages (NIPYATA! Fortunes).Plus free shipping included. SWEET!
Adult Fun At Parties
All you have to do is choose which NIPYATA! you want (there are several different kinds). The 'Stay Classy' is the brand's flagship. Each shape can hold between 10 and 50 nips. It comes with 20 feet of hanging twine, Smashin' Stick and Blindfold for your convenience. Plus the candy is Skittles, Starburst, Gummy Lifesavers, Dots, Dum Dum Lollipops (20 – 25 packs).
After that, you pick your poison, by choosing from NIPYATA!'s wide selection of spirits. Plastic Mini Bottles (50ml) of Delicious Booze (An assortment of Fireball Cinnamon Whiskey, Jack Daniel's, Deep Eddy Vodka, Smirnoff Vodka, Jose Cuervo Silver, Jose Cuervo Gold, Captain Morgan's Rum, Bacardi Rum, Margaritaville Tequila, and more.
Finally, you're able to personalize your NIPYATA! with custom fortunes, which is attached to each bottle. So much fun reading all the goofy fortunes.
Can you imagine the drinking games you can play with the NIPYATA!?
Of course, we wanted to try out the Stay Classy Burrito NIPYATA! which is the Original NIPYATA! I think every party I go to this summer needs one. Oh, my goodness, so much fun. I told my husband this Personalized Booze Piñata would be perfect for the bachelorette party I am going to this year, we would have a blast.