Have you seen people and influencers on social media for the past several months with black mouths? Brushing their teeth with a black powder? It's charcoal powder. Though it looks slightly crazy, it is one of the coolest products I've seen for a while. Recently, I was given My Magic Mud Activated Charcoal Whitening Tooth Powder to try out and I was so excited.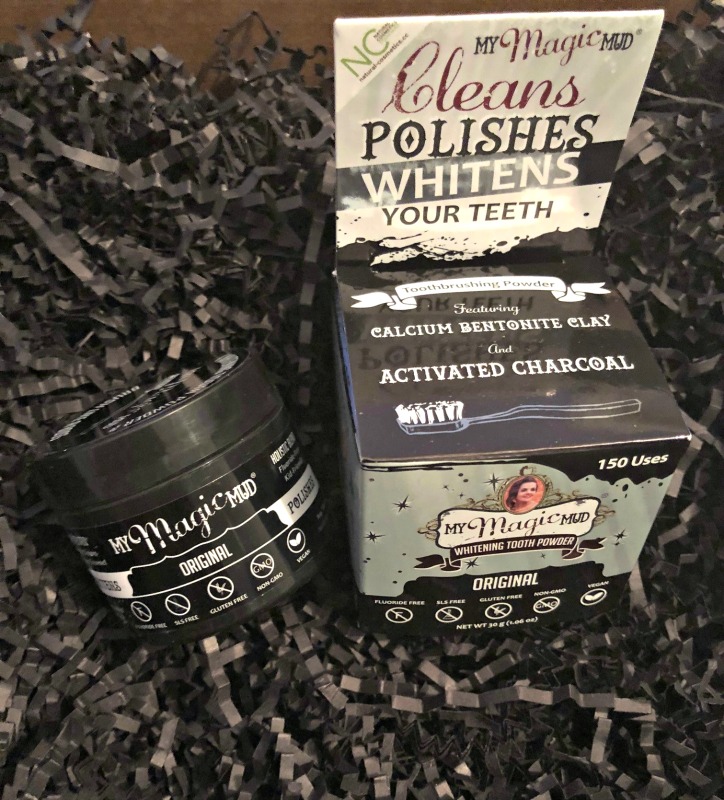 My Magic Mud Activated Charcoal Whitening Tooth Powder is a 100% natural tooth powder. It cleans, polishes, whitens, and detoxes your teeth. This powder features food-grade activated charcoal and bentonite clay which is good for the earth and your body. All age ranges can use this tooth powder, it retails for $14 and is available online at www.VitaminShoppe.com.
Science-verified and clinically proven to safely whiten your teeth, our activated charcoal tooth powders are a game-changer that helped ignite the global trend. My Magic Mud Activated Charcoal Whitening Tooth Powder is soothing to gums and natural. It's completely fluoride, SLS and gluten-free, vegan and non-GMO. It comes in different flavors: Original, Peppermint, Spearmint and Cinnamon.
The tooth powder is a holistic blend of Activated Coconut Shell Charcoal, Calcium Bentonite Clay, Organic Orange Peel Extract Flavor and Organic Mint Extract Flavor. The black powder is ultra-fine, completely gentle, grit-free and tasteless.
I am so impressed with this tooth powder. No gimmicks with this product. It's real folks. What you see, is what you get. This is great to use, in addition to brushing your teeth with toothpaste. I used it nightly for a week and noticed a considerable difference. My teeth are noticeably whiter. Be sure to follow the directions and you'll be good to go. Things could get messy really quickly, just use the scoop provided in the packaging, keep your lips closed while brushing, and your head over the sink.
One of the best things about this brand is that it's sold by real people. In Central Texas. They still participate in their local farmers markets. The company is down home and keeping it real, while being the fastest selling natural oral care brand in the United States. Well, like they always say, "Don't mess with Texas." I suggest you take my word for it and give this one-of-a-kind product a try.
CONNECT WITH MY MAGIC MUD: Site | Facebook | Instagram | Twitter