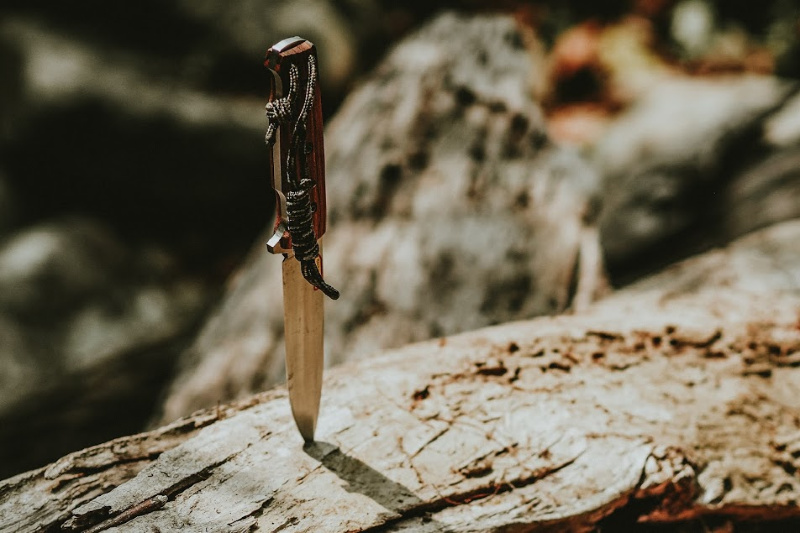 So you are planning to go camping and need the proper gear but not sure which knife to get? Granted, that you may find it hard to chose one given the sheer variety of choices available. You got short ones, long ones, and even custom knives that come with a custom design. A Knife is an essential part of any camping gear and one that can come handy when out in the wild. There are a few factors that you need to keep in mind when purchasing the right camping knife.
Size matters: When it comes to choosing the right survival knife, you need to pick one that comes in the right size. Remember, that you would be using this knife for multiple functions while on your camping trip. And picking one that's too broad, may be problematic since you cannot use the same for cutting small game or for cutting down precision snare traps. But at the same time, a small knife may be too delicate for all the wear and tear that it would endure on a trip to the wild. Just check online for

camping knives UK

and check out the various choices available and pick one that comes with the right size and functionality. Aim for a knife that's around 9-11" as this is the ideal size for a survival knife

Fixed blade Vs folding knife: When it comes to survival knives, you need to aim for models that can handle multiple functions with ease. It may make more sense to go in for fixed blades rather than a folding knife. A fixed blade is more durable and stronger than a folding knife; and additionally, folding blades tend to be quite short as well.

Full tang: When you are checking online for camping knives in the UK, it is important that you opt for models that are full tang. Full tang essentially means that the blade and the handle have been constructed from one single continuous piece of metal and the end result is a really strong and resilient blade. And the manufacturer often adds scales and grips to the handle to provide you with a more comfortable grip. Make sure to check in with the manufacturer as to whether the knife in question comes with Full tang or happens to be a partial tang or a rat tail tang.

Sharp tip: Remember, that you are looking for a survival knife to take on the trip and there's no point in going in for a survival knife with a rounded or curved tip. It makes more sense to go in for a survival knife that comes with a sharp tip, one that you can use to defend yourself and even kill other wild animals with ease if required.

Single edge: It is vital that the survival knife you select comes with a single-edged, blade as well as the flat ground spine. It is vital that you avoid double-edged since they put you at a disadvantage. Equally essential is the fact that you need to go in for a flat ground spine since that enables you to use the blade for multiple purposes, including starting a fire. Furthermore, make sure that the knife in question comes with a slightly heavy pommel that you can use for some pounding and hammering as well.
These are some of the things that you need to consider when you are out purchasing a survival knife for a trip to the wild. Just make sure that the survival knife you select, is the right one.