You planned an escape to the wilderness and bought all the required stuff that is essential for your survival including a hunting knife but are you aware of its various applications?
A hunting knife does not only help in self-defense but has multiple uses which makes it your best survival partner.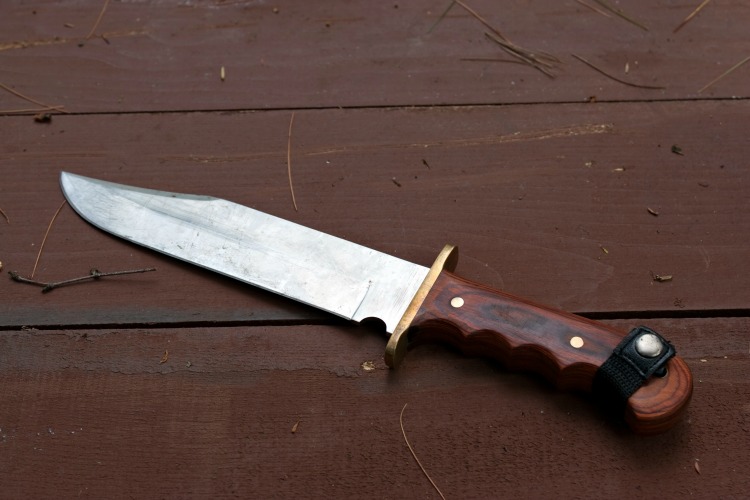 Let us find out the various uses of survival knives:
Self-defense
If you are attacked by an animal, survival knife can help you survive the attack. Even if you are attacked by a human, a survival knife can save your life. Make sure that you know how to use it properly if you want to defend yourself without getting killed.
Digging
A survival knife can also act as a digging device. However, in such cases, a fixed blade survival knife is much better than a folding survival knife. Also, it is better to have two survival knives in such a scenario as it will speed up the digging process.
Splitting wood
While a knife is definitely not the best tool for this activity, it can certainly help you out. Again, a fixed blade knife is better than a folding knife. Do not try to use a folding knife while splitting wood as you may end up harming yourself.
First Aid
A survival knife is useful as a first aid tool as well. It can be used for a wide variety of purposes such as cutting pieces of cloth for tying around the wounds or as a sterilized needle (this should only be done in a case of emergencies, heat the knife and apply it to the affected area).
Clearing the path
If the knife is big enough, it can be used to cut through the shrubs and clear the path. To make the process easier, you can consider tying the knife to a stick but make sure that the knife is properly tied to it.
Fire
This is a bit tricky but you can do it with some practice. A survival knife's blade can be used to light fire. When the blade of the knife is struck against the stones, sparks are produced. Make sure that the tinder is prepared, rub the knife against the stones and the sparks should be sufficient to light fire.
Creating primitive weapons
A survival knife can help you create some basic tools and weapons such as spears or throwing sticks which will be helpful in self-defense.
Fork
Amongst the various uses of knives, one is that they can be used as forks as well. The only thing you should keep in mind is that you should be careful while using it as one.
Can opener
If you have missed out on keeping a can opener in your bag, you can rely on using a knife. A survival knife with a fixed blade comes in handy in such a situation.
Skin animals
Once you have hunted the animal, you will require a knife to skin it. Hence survival knives have a lot of applications. You can visit Cut It Fine; it will assist you finding different types of knives and guide you about the proper usage.
Tip: Hunting knives with sheath will have a longer lifespan because they are protected from external damage by the protective casing.
Conclusion
Not every survival knife is the same. Hence you should have a fair idea of the type of knife that you want to buy. Considering the plethora of uses a hunting knife has, buying one is a good investment.