I can't believe we all can finally say that Christmas is just five days away! Everyone has been eager and patiently waiting for this day to come since the beginning of the year. Even with Christmas closing in, families all over are finding different ways to enjoy the spirit of the season. What's a better way to do that than watching some incredible holiday films?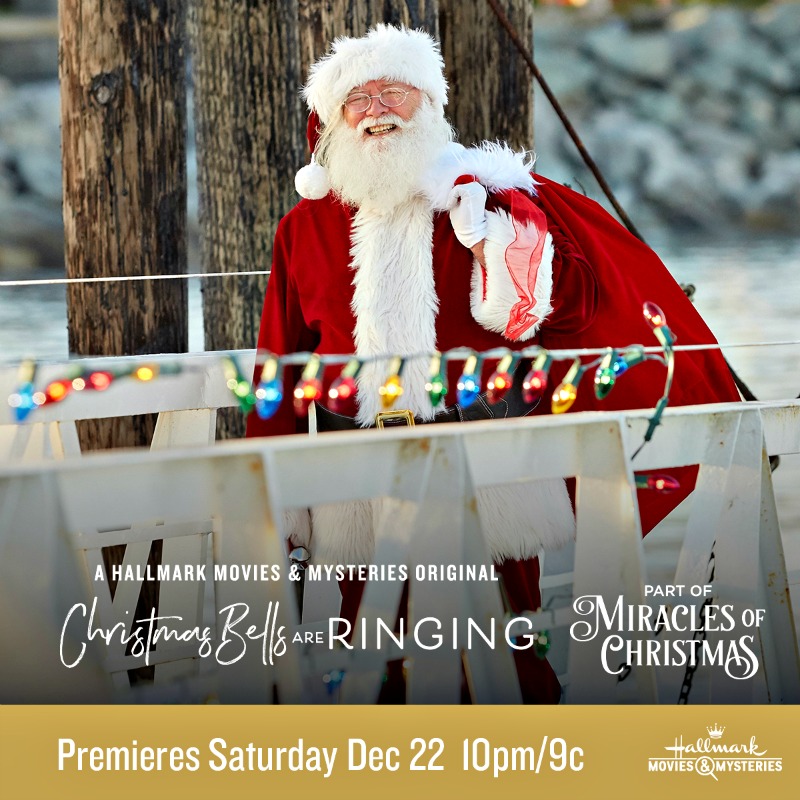 Trust me, watching some of your favorite holiday movies will always be on the to-do list. Plus, there is always selection being premiered on television too! Honestly, without Christmas movies, a lot of our family traditions just wouldn't seem complete. In fact, over the last few weeks, Hallmark Movies & Mysteries fanatics have been enjoying their "Miracles of Christmas" programming event! With 15 movies hitting the big screen the event is slowly reaching its end. Not to worry, there's another premiere coming up this weekend that you don't want to miss. Which means grab the family and have all your snacks ready to go!
So, the premiere of "Christmas Bells are Ringing" will be officially airing on Saturday, Dec. 22nd at 10pm/9c! So, here is a brief showing of information regarding the movie.
Stars: Emilie Ullerup and Josh Kelly
Freelance photographer Sam grew up spending summers at her family's vacation home on Cape Cod, where she and Mike, a local boy, became inseparable friends. The untimely death of Sam's mother brought those summers to an end for Sam, who couldn't bear the thought of returning. Thirteen years later, they meet again when she returns to Cape Cod for her father's Christmas Eve wedding. Their feelings for one another are still strong, but their stars may not align: Sam is close to landing a staff position at a Boston newspaper, and Mike is on track for a new job in London.
A quick reminder, Hallmark Channel will be hosting a special Holiday Home Decoration Sweepstakes. This is a sweepstake that's super simple to be a part of. All you have to do is tune in to Hallmark Channel Radio on Sirius XM- Channel #70 to listen to timeless Christmas music and carols. By simply doing this, you'll have a chance to win a set of ornaments and Balsam hill trees!
Incredible App & Giveaway Opportunity
Trust me, keeping track of everything that's going on isn't an easy task. That's why the Hallmark Movie Checklist App can provide you with all the additional information you need. You can now use the new Hallmark Movie Checklist app, and you can create reminders, watch trailers and stay up to date on all the exciting new movies coming this Christmas on Hallmark Channel and Hallmark Movies & Mysteries! You'll have 37 all-new original movies to enjoy with everyone.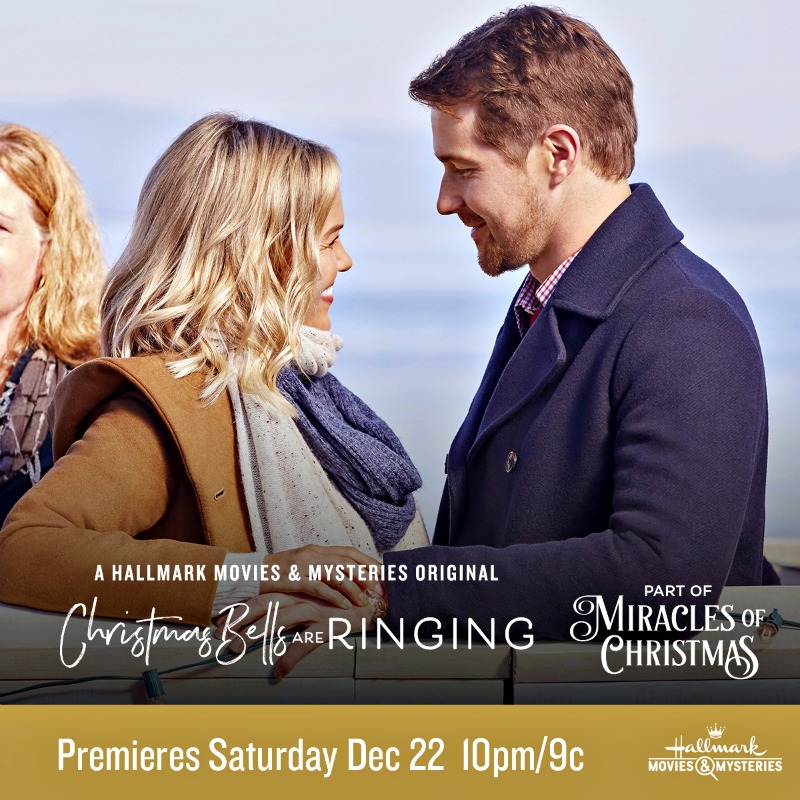 Now there is also a giveaway that I think you'll want to be a part of as well. It's simple; you just use the designated hashtags, #ChristmasBellsAreRinging (primary) and #MiraclesofChristmas as a barrier to entry for the promotion. Live tweet during movie using #ChristmasBellsAreRinging hashtag and a winner will be picked at the end of the movie. As a prize, the winner will be receiving a $25 Visa Gift Card!
Every bit of information that you need to know is above, so be sure to check it all out. I assure you that you and your family are going to love the premiere this upcoming Saturday.