In many cases, we are going to run into factors that are shared among many people. Sure we all have different lives and live them in different ways. Although, that doesn't mean we aren't going to run into common similarities along the way. Think about the problems that are commonly found among people. Even so, there's always a solution or precaution you can take when something like this arrives. The real question is, are you looking in the right place for the correct answer.
When it comes to searching for some to help with a particular problem, you could run into a wall. Like sleeping problems, which is a pretty common factor for many people. It's to the long mind-boggling search for the perfect answer. So, in times like these, the best thing to do is to turn your attention to Ultimate Nutrition.
The Future Of Cutting Edge Nutrition
Before we get into the product, you should know a little bit of back info about the company itself. Ultimate Nutrition was founded back in 1979 by Victor H. Rubino. At that point in time. Victor happened to be one of the top amateur power lifters in the United States. Through his belief of supplements being the key to higher performance, he wanted to achieve a greater goal. The goal of creating high quality, thoroughly researched products, while remaining at an affordable price for everyone! Thus his company, Ultimate Nutrition had officially kicked off in 1979.
In the late 1970s and early 1980s, Ultimate Nutrition was among the first companies to have Amino Acid tablets, protein powders, carbohydrate powders, and various types of Fat Burners. By the late 1980s and early 1990s, Ultimate Nutrition launched several legendary products. In March 2003, Victor passed away at the age of 48, but his company is still flowing strong behind the Rubino family. This is the company that could hold the key to better sleep with their product Rem Zone!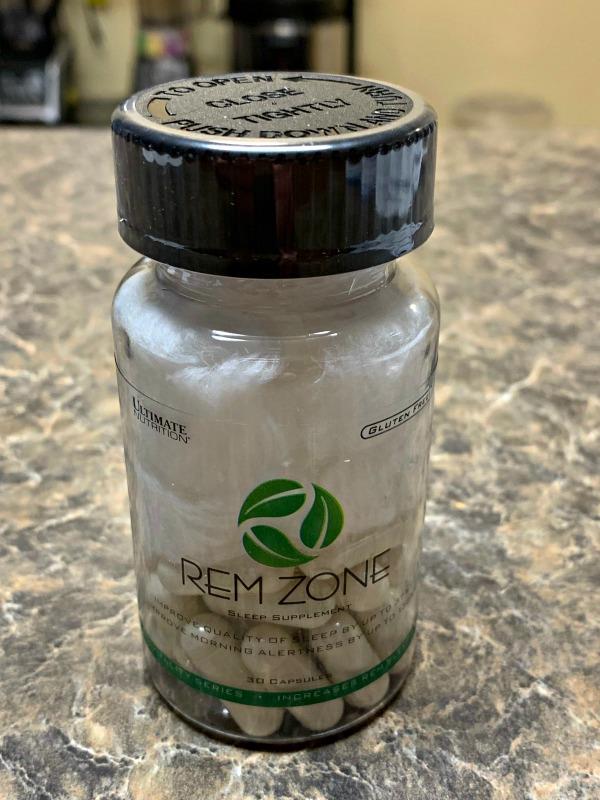 For anyone who is having trouble with sleep, Rem Zone could be the key solution for you. Using a supplement that can guarantee you results is something several people invest their time into
Now Rem Zone isn't your average sleep aid, its a perfect blend of time-proven herbal extracts. Each of them were explicitly selected in order to assist you in obtaining a great night's sleep. It's designed with a breakthrough formula that starts with L-Theanine. It also contains other vital ingredients that will help aid in regulating your sleep. This supplement also contains melatonin, 5-HTP, and is allergen and gluten-free! Even with using this incredible supplement, taking care of yourself is just as important. That means exercising and eating right during your journey.
If you've been looking for a dependable supplement that can assist you in regulating sleep, then this what you need. Ultimate Nutrition's Rem Zone will work wonder for you in no time. So be sure to check out all of the information I have for you above. It's time you get the good night's sleep that you've been waiting for.