The combination of springtime weather and the month of April is special. The weather is perfect, and April brings out a few things to celebrate. Besides the famous April Fools Day, there is one event that everyone is waiting on. That event happens to be Easter.
That's right; Easter is a day for kids, adults, friends to come together and have a blast. For the most part, people are going to look forward to all the candy. Although it's not all about candy, there are plenty of other things you can put in your child's basket. I have some selections for you that would be perfect for the occasion. So check out all the information I have for you below.
Time To Change The Game
Now don't get me wrong, receiving Easter candy is great and can put smile one a child's face. I mean, who can get mad about sweets right? Well, sometimes its good to change things up a bit, but you need something to put in the basket. So take a look at the following items:
Hurricane Reusable Water Balls – these takes the mess and stress out of the classic water balloon fight. All you have to do is dunk the reusable ball into the water for a few seconds. Once that is done it will self-seal itself, so you won't have to battle with it. Just grab the ball after throwing it and start all over. Some of the items key details include:

Splash on contact up to 1,000 times!
Hurricane reusable water bombs are friendly to the environment
Adventure Force Super Storm – has three adjustable power blast nozzle — Super Soak Blast, Long-Range Blast and Quad-Stream Blast with four Water Streams. Your kids are sure to have fun with this pump and press style blaster! Other key details include:

1 pressurized water blaster with 68 oz water tank
Continuous stream blasting water up to 38.'
Color Multicolor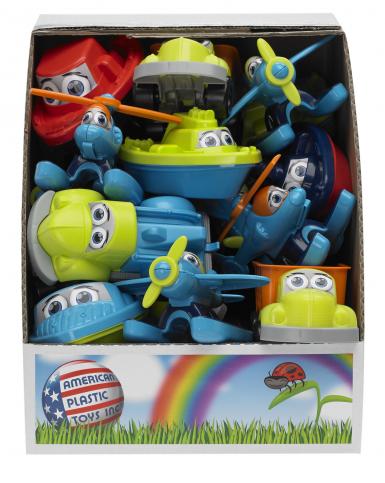 Character Vehicle Assortment – The perfect size to fit in any Easter basket, the new character vehicle assortment includes all kids' favorites – airplanes, tugboats, and construction trucks. Candy-free has never been so sweet with fun character faces and bright colors to create hours of engaging play.
This is your opportunity to switch things up a bit for this year's Easter celebration. There is nothing wrong with change, so check out all the information I have for you above.