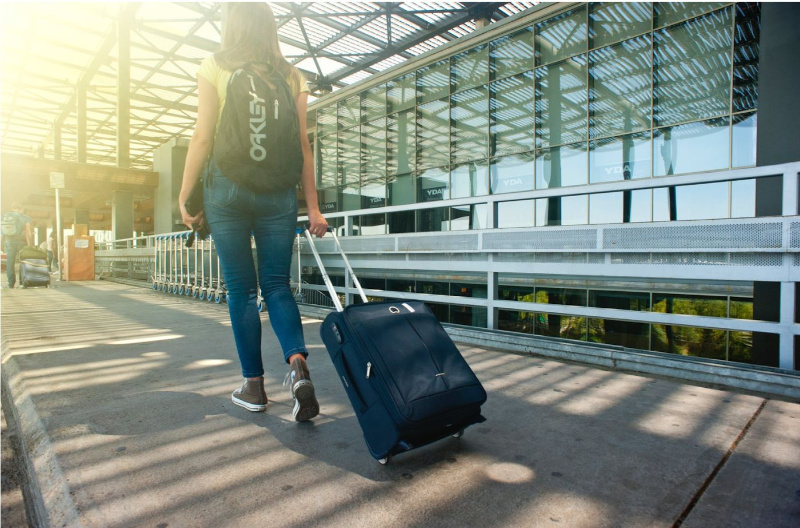 If you love traveling abroad, be it for work-related, studies or pure leisure, then you must have noticed the various cultures in different parts of the world. What you can comfortably get away within your own country might be gross misconduct in another. But what if this is your first time traveling outside your homeland? It's better if you know that anything can happen and the best way to avoid any sort of emergency lies in totally avoiding some activities. But which ones are those?
Read on to keep yourself informed!
Avoid Riding Motorbikes
While the thought of maneuvering around a new place on a motorbike might sound like the sanest idea, it isn't advisable on foreign land. This is because such activities pose a great danger to internal tourists, more so because they are yet to master the roads/routes that well. There are quite a large number of such crushes going around islands and beach areas, especially for individuals seeking out for cheaper means of transport. The last thing you would want on foreign land is to nurse an injury, miss death by a whisk or worse die away from home.
Avoid Alcohol Consumption
Yes, you might be a partying guru in your own hometown but you don't have to bring the same to another country. It's even more unacceptable and dangerous if you don't have friends with you. Remember various countries have different laws on alcohol consumption, therefore unless you're sure about them and won't get into any sort of trouble, it's safe to stay clear. You can even take the opportunity to make that well deserving decision and take baby steps to stop drinking alcohol. After all, sometimes all you need is a change of environment and extreme circumstances to push you in the right direction. It isn't such a bad idea, now is it?
Avoid Driving In Countries With Huge Traffic
In some countries, the number one cause of deaths includes road traffic crashes. Remember, you're away from home and it will take a while before you completely adjust to the traffic rules of your new location. So as long as you haven't mastered everything that could give you confidence on the roads, it's better to avoid driving and get a car hire/taxi instead.
Avoid Swimming Alone In Unknown Water Depths
Yes, you might love swimming and are used to the beaches and swimming pools around your country, but waters can be different especially in a new location. Therefore, if you must swim ensure that you have a lifeguard on, are aware of strong tides and are completely sober. It gets even more serious if you're planning on traveling with children. If that's the case, keep a close watch on them.
Traveling to a foreign land sparks a lot of excitement in most people. However, there are some activities you can deliberately avoid to enjoy your stay. For instance, avoid riding motorcycles, respect cultures, dress appropriately and avoid consuming alcohol. A little effort to fit into the crowd won't hurt, right? Happy traveling!