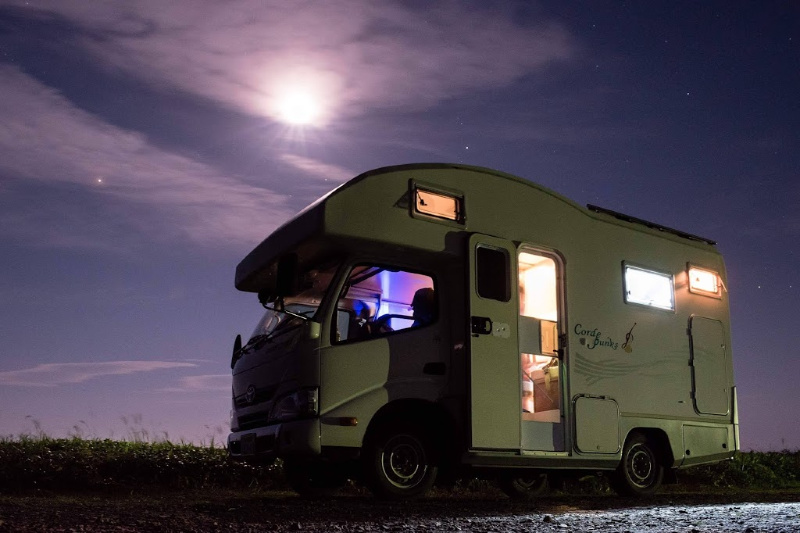 You can enjoy a significant advantage when you have a hot water tank in your RV. It comes in handy when you're out touring with your family or friends in the great outdoors.
The average hot water tank normally has a capacity of between 6 and 10 gallons of water. Hence, it is not enough for an entire family or a group of five or more friends to enjoy ample water.

Thankfully, the tankless water heater was created. It eliminates the need for bulky water tanks and allows easy access to infinite volumes of hot water on demand.

The tankless water heater also only works when hot water is running. This saves up to 50% of your overall propane or electricity usage.

Here are some of the best ones.

1. RV ATWOOD 6 GALLON WATER HEATER
This is a tankless water heater system which has a patented tube combustion chamber. This mechanism is a unique feature of the tank. The RV Atwood 6 Gallon water heater has a thermostat, a limit switch for high temperatures as well as a pressure relief valve. By using a handy switch, you can turn the water heater on or off. Moreover, you can choose to use gas or electricity to power the unit.

The RV Atwood 6 Gallon water heater can be activated using electronic ignition. This improves convenience and safety. Its light frame makes the unit highly portable. As a result, it is ideal for RV enthusiasts. You can fit this tankless water heater in a 12 5/8 inch by 16 ¼ cut out in your RV. As a matter of fact, this unit can be installed flush with the RV sidewall. The RV Atwood 6 Gallon water heater has an economical design and delivers hot water efficiently whenever you require.

2. PRECISIONTEMP TANKLESS WATER HEATER
This is a water heater that is designed specifically for use in cabins, RVs, trailers, small homes, mobile washing businesses and much more. As such, it is a versatile unit. The Precisiontemp Tankless Water Heater is quite small in size.

This is because it occupies the same space as a 10 gallon tank. It is light and uses less propane gas. The heater ensures effective heating every time. This is due to the built-in VariFlame technology control system. It is designed and built in the USA. Hence it is one of the 5 BEST TANKLESS WATER HEATERS FOR RVs.

3. TAKAGI TANKLESS WATER HEATER
Regarded as one of the pioneering tankless water heater systems today, the Takagi tankless unit is ideal for RVs. It provides you with an instant, infinite supply of hot water in your RV. It is a versatile heater. As such, you can use it in your cabin or your house too.

The unit can easily be used with a pressure washer as well. Therefore, you can use it to wash your car, clean your boat, take a shower or clean up your pets. The Takagi tankless water heater can be used off the grid since it does not need any electrical power to run.

4. ECCOTEMP L10 PORTABLE SHOWER UNIT
This tankless water heater is powerful enough to use in your RV. The Eccotemp L10 portable unit can provide you with 2.6 GPM (gallons per minute) in your RV. It runs on 2D batteries. This means that you can utilize it effectively in areas where there's limited electrical power.

The Eccotemp L10 portable water heater is versatile. Therefore, you can use it in your RV, cabin, house and campsite quite comfortably. The unit delivers water pressure ranging from 20 to 180 psi. Furthermore, it has an automatic shut off timer that lasts 20 minutes. The unit comes with a 1 year warranty.

5. GIRARD TANKLESS WATER HEATER
The Girard tankless water heater can provide you with 18 liters of water per minute. It is powered by 4.75gpm liquid propane gas. This water heater is made of stainless steel. As a result, it does not get corroded. In addition to that, the unit has a fully functional LCD screen. As such, you can easily observe the temperature of your water as you heat it up.
The Girard tankless water heater utilizes much less propane gas than a regular tankless water heater. It also starts up using an automatic pulse ignition. This water heater runs on 2D batteries. As such, you can use it in situations where the electricity supply is limited or non-existent. The Girard tankless water heater is ideal for use today

● Conclusion
The tankless water heater provides you with hot water on demand in your RV. It delivers effective, efficient heating whenever you require it.

Some tankless water heaters are indicated above. They are all excellent for this purpose and can provide you with the mobile heating solutions that you desire!