A trip to Las Vegas is one that appears on bucket lists of many tourists. It's definitely a place that every traveller must look to visit at least once in their lifetime. However, for many, entering the gambling capital of the world does feel like dancing with the devil. Of course, you could leave with huge profits. On the other hand, you could just as easily return home having lost a huge chunk of your life savings.
There's nothing wrong with enjoying yourself in the casino. In fact, it would be silly to visit Vegas without having a little flutter. Nevertheless, there's a lot more to see and do in Nevada. Here are some alternative ways to enjoy it.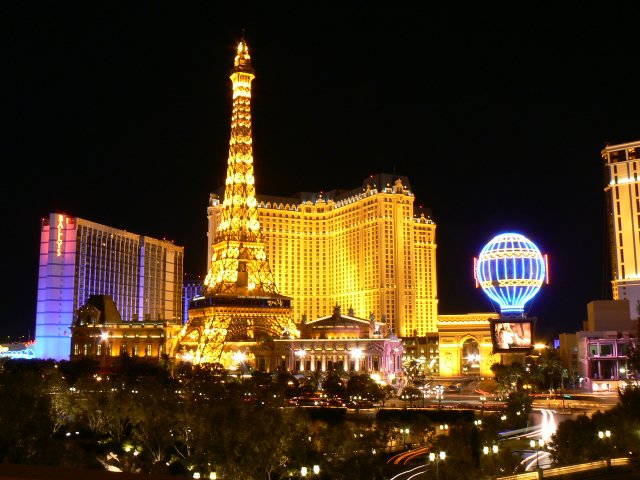 Source:
Book A Better Hotel
Vegas is all about living the high life. The city boasts a number of the world's biggest and best hotels. As strange as it sounds, booking yourself into a place of luxury might be the greatest tip of all.
You might spend a little extra on the accommodation. However, the more facilities you have here, the less likely you are to waste all your money in the casino. Even the most ardent gamblers need a break from the table every so often.
Having other attractions will allow you to do it.
Enjoy A Night Of Entertainment
In addition to the casinos, Vegas is also home to some of the world's greatest entertainment. You'd be an idiot not to immerse yourself in it.
Many of the biggest names from music and comedy perform in Vegas, and you'll never struggle for some form of entertainment. Meanwhile, sports enthusiasts can delight themselves with events like nfr 2015. Even if you aren't crazy about sports, taking in these adventures will add something special to your trip.
More importantly, it's a great way of keeping to your budget.
Source:
Walk The Streets
A little walk around the local area is a great way to explore any holiday destination. In Vegas, though, doing this is an absolute must.
We've all seen those iconic images of the Vegas strip. Experiencing those views for yourself is arguably the greatest part of any trip to this part of the world. Taking photos of the architecture and water fountains will be some of the best holiday snaps you'll ever take. It's something that no holidaymaker will ever forget.
And best of all, it's free!
Take A Road Trip
While Vegas has plenty to offer, it would be foolish to travel there without taking in some of the other local attractions. This is the perfect place to take a road trip.
There are plenty of great locations well within driving distance. The Grand Canyon sticks out as the main contender. But the Hoover Dam is an equally spectacular view that all tourists should look to incorporate into their adventures.
As great as spending a week in the casino can be, there is more to Nevada than blackjack and craps. Explore it, and you'll come home with far greater tales to tell. There's a strong chance your bank balance will thank you too.