The Christmas season means something different to everyone.
Some people look forward to it all year long while others tend to make it a low-key time of the year spent catching up with family and close friends.
Regardless of how you typically spend Christmas, this year is bound to be a bit different from years past.
Some people might be a bit worried that Christmas is going to be a bit anti-climactic this year.
However, despite not being able to attend as many parties or get-togethers with friends, it doesn't have to be a season void of cheer.
There are actually quite a few things that you can do to help spread some Christmas cheer this year.
Here are just three suggestions to help you get into the Christmas spirit.
1. Look for Ways to Give Back
One sure-fire way to spread some Christmas cheer involves looking for opportunities to give back to those in need.
This is going to be a tougher winter than most for a great many people.
Aside from the events of this year, the holidays are a hard time for a great deal of people anyway.
There are plenty of different opportunities to get involved and lend a helping hand.
You can consider making holiday donations in some form or another.
You might also wish to spend a day or two volunteering in person with a local charity.
Sometimes all it takes to spread Christmas cheer to those who need it is spending some time with a person who might be a bit lonely this time of year.
2. Go Carol Singing
Because of the lack of Christmas parties and events this year, many people are going to be feeling a lack of Christmas cheer.
One great way that you can help brighten the holiday season in your community is to go caroling.
You and your family or those in your household can bring the joy of some classic Christmas carols to your neighborhood, just as long as you abide by any official restrictions that are in place in your area.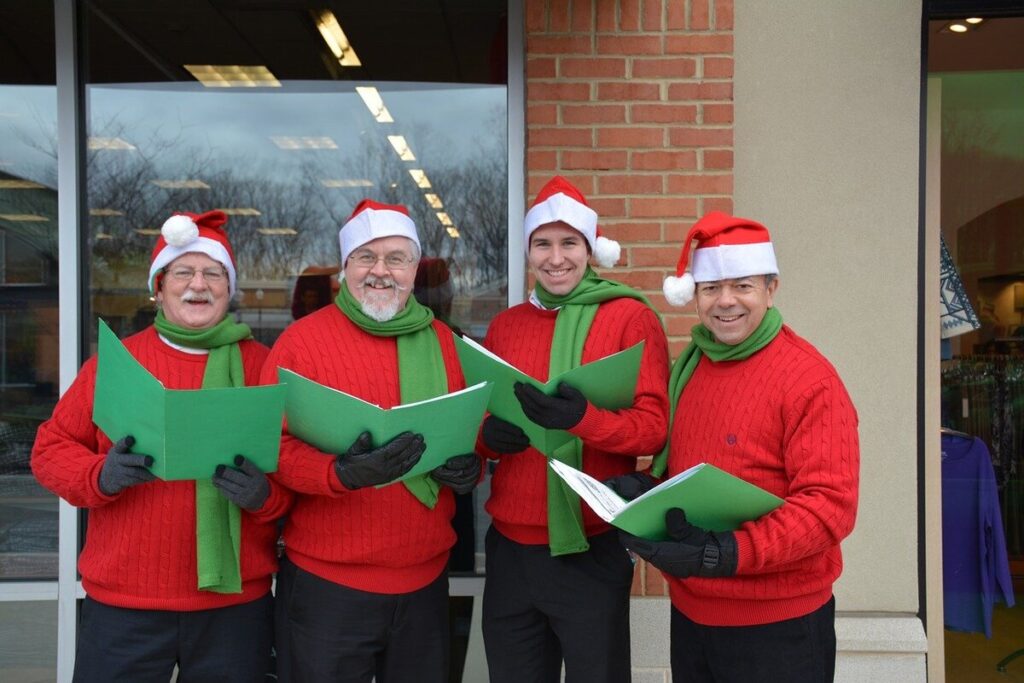 When in doubt, always consult local authorities.
3. Bake Some Christmas Treats
There are so many reasons to love the holidays.
One of those reasons is all of the delicious seasonal treats that people bake up.
Christmas cookies, festive bread, and cakes all help bring the smells and tastes of the season to life.
In order to spread some Christmas cheer this year, why not spend a day baking up some of these classic treats that you can package up and share with friends and family?
You can always leave a box of treats on the doorsteps of your friends without breaking social distancing rules.
If you package things correctly, you might even be able to send some treats through the mail.
Just make sure that you make enough for you and your family at home to enjoy this holiday season as well.
Soon, you will all be in the Christmas spirit.