Sometimes it can be hard finding just the right snack to settle your craving when it hits.
Let's be honest, its hard not to say that living without snacks just can't be done. Where do you think the world would be if snacks didn't exist. The beauty of snacks is that they are for everyone.
Not to mention that there are so many great snacks to pick and choose from.
Besides the common options, you often find yourself wanting something different. That leaves the task of looking into something that you can put to the test.
So, its time to take a chance on a new snack that will leave your tastebuds wanting more!
Award-Winning Gourmet Goodness
For as long as I can remember, cookies have been a popular snack choice for many people across the globe.
Cookies come in tons of varieties and flavors, but what about some gourment choices?
There's a gourmet cookie manufacturer in Hattiesburg, Mississippi called Flathau's Fine Foods that you have to try out!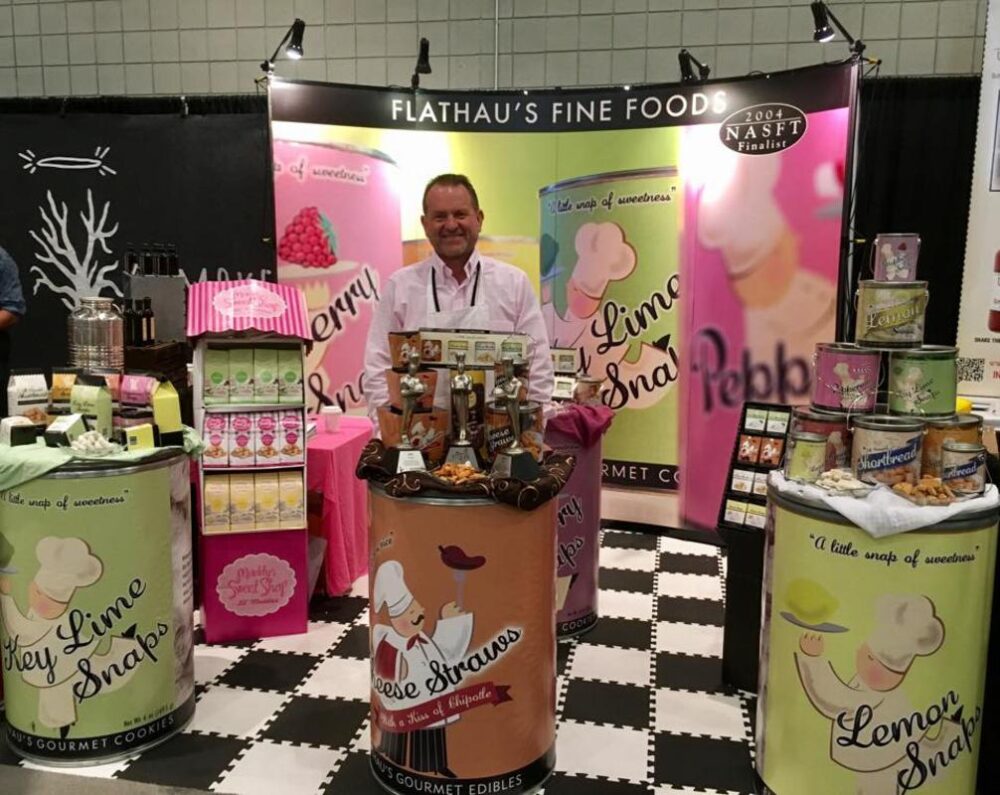 When it comes to gourmet cookies you want to go with a brand that will keep your coming back for more. Flathau's Fine Foods have just what you are looking for.
Now, what they do is bake different flavored shortbread cookies that are covered in powdered sugar, and they have pieces of crushed up candy inside that give it a nice crunch.
They have an incredible selection of options each offering its own tasteful experience. Take a look at a few of these options:
Plain Shortbread Cookies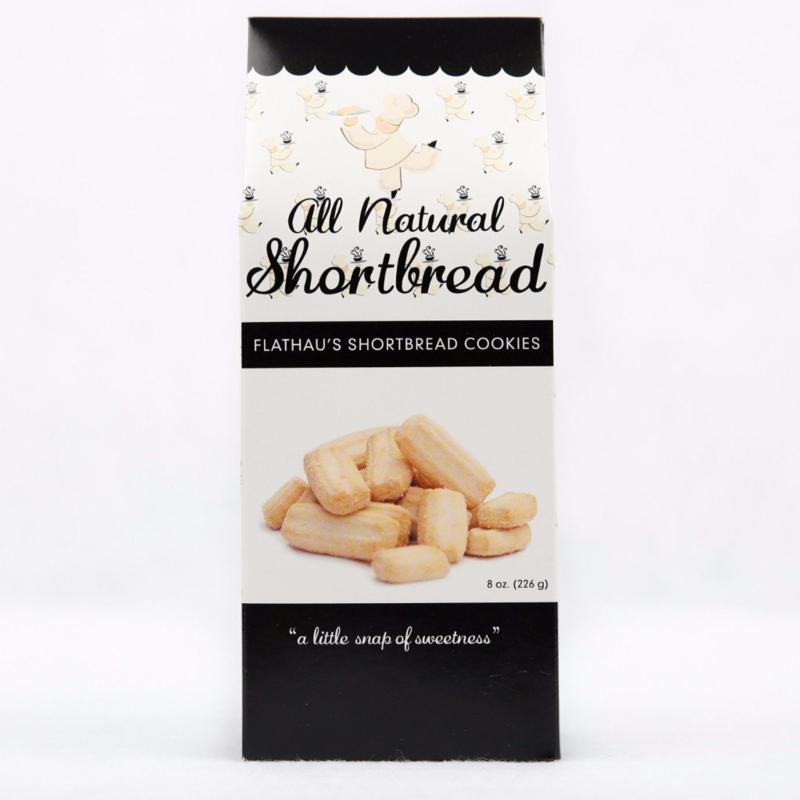 All-Natural Shortbread Snaps are the perfect snack or gift. Once you pick them up, they're hard to put back down. Available in 4, 6, 8, and 16 ounces and vacuum sealed for maximum freshness in an air tight foil-line pouch.
Cinnamon Snaps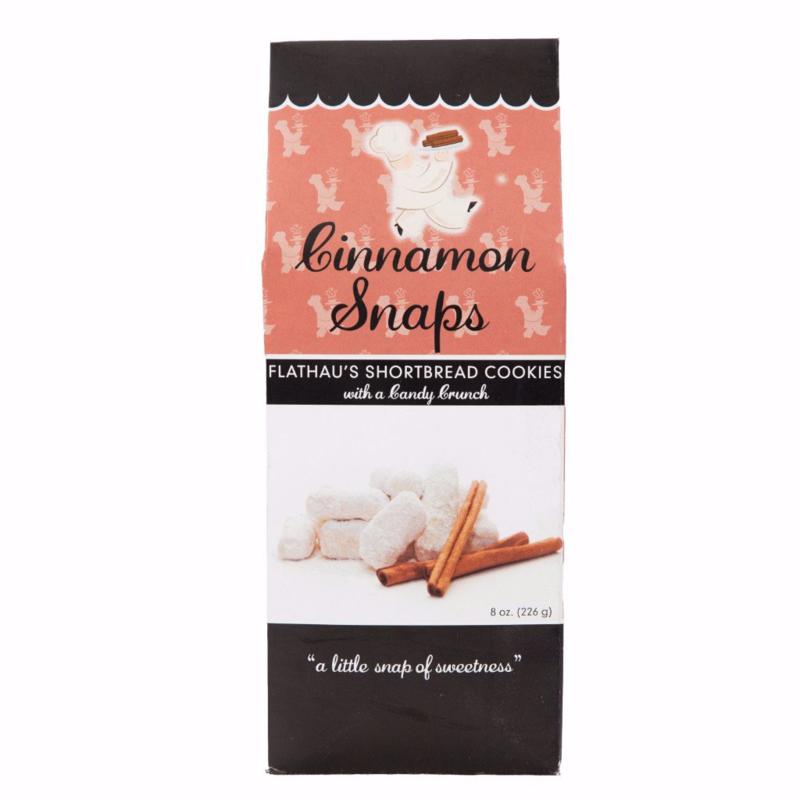 Sugar and spice! If it's on our Cinnamon Snaps, the cool light taste will keep you saying, "That's nice!" Comes in 4, 6, 8, & 16 ounce box, contains a vacuum sealed bag containing cookies of any number of flavors from cinnamon (pictured), key lime, lemon, raspberry, all natural (plain), butterscotch, and peppermint.
Cinnamon candied flavor will have you eating the whole box!
Peppermint Snaps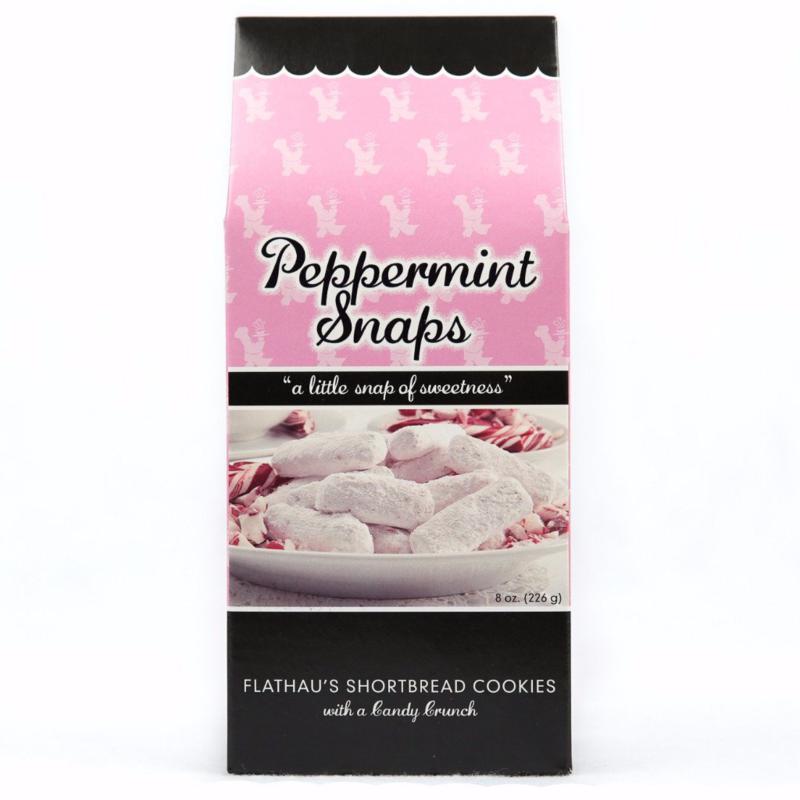 Sweet and refreshing Peppermint make a favorite. These 4, 6, 8 or 16 ounce boxes are packed full of your choice of flavor cookie and vacuum sealed for maximum freshness in an air tight foil-line pouch.
You will love these peppermint cookies!