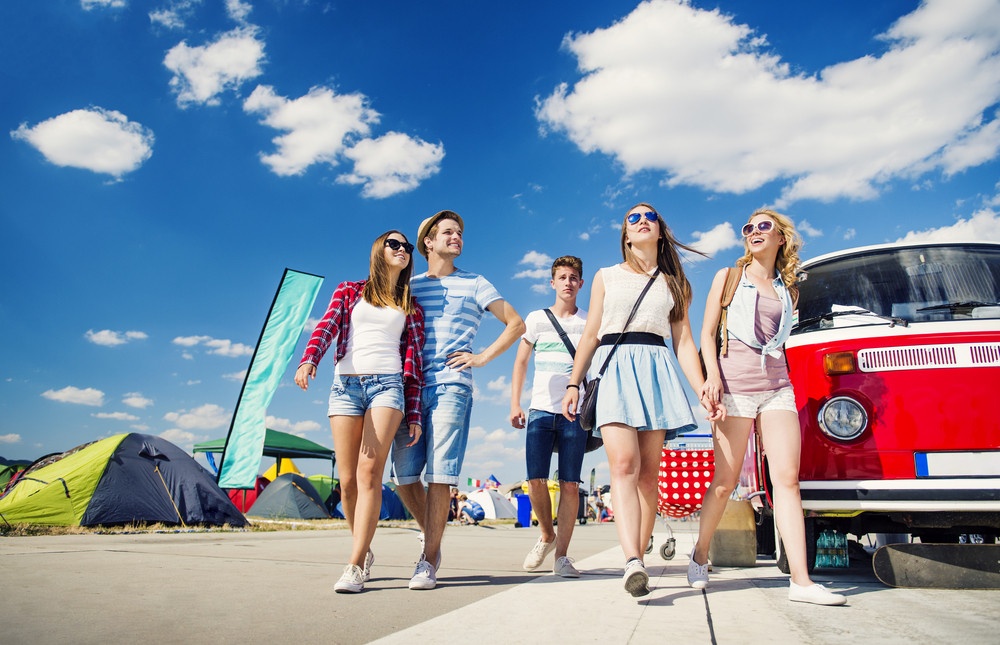 Given the shock that 2020 put everyone through, and with the new COVID vaccine and travel restrictions gradually being lifted, the summer of 2021 is looking like it will be filled with much-needed activity for everyone.
So, here are some ideas on how to get out and enjoy yourself while still being safe.
Support the Businesses in Your Town
If you're not ready to travel far or finances just don't make it possible to have a vacation right away this summer, then think a bit more local.
There are probably multiple small businesses and local companies that desperately need your business, having struggled to make it through 2020 and survive.
There are nearly 28 million small businesses in the United States, and whether they are a local hotel or restaurant or even a small shop, they need walk-in business. So on a day or weekend, getaway and splurge a little bit while spending your time and money locally.
You'll probably get a deal or two for your business and you'll still be close to home without breaking the bank. Parents, think date night here.
Couples, do a little weekend jaunt at a local or regional bed and breakfast. Families try a night out for dinner a big brunch with everyone finally together again.
Take Risks and Try New Things
2021 could easily be the year to try new things like going somewhere you've never been or buying that motorcycle you always wanted to own and ride.
Think about combining both together or making a trip somewhere in a way you've never done before. If you fly everywhere for travel, try driving or riding instead.
Push yourself off the beaten path and go places that aren't the regular tourist spots. If you really want to be adventurous, you could buy or rent a motorcycle and try connecting with a local riding group for a local or extended ride.
Women made up 19 percent of motorcycle owners in the United States in 2018, so put aside the motorcycle gang myth. Thousands of people join in group rides for fun, safety, and adventure while enjoying motorcycle travel as well.
Go on Outdoor Adventures
If you're looking for a safe way to find adventure this summer, a great way to do that is by going on a travel adventure in the great outdoors.
Outdoor adventures are ideal in 2021 because they help to mitigate the risk of spreading COVID-19. You can take a road trip to some cool hiking spots or get touristy and go fishing in Gran Canaria. Summer is one of the best times of the year to get outside so make use of the season!
Practice Environmental Awareness
There are constant efforts being made now to treat our environment better, such as the application of EDI used in recycling residual water in the food and beverage industry to provide high purity water production.
Despite efforts like this, the average tourist still uses up to 3,423 liters of water per bedroom or hotel room per day, so if you do decide to travel and get out there to see the world again, don't get too crazy with the amenities.
There's no reason why you still can't practice common sense conservatism with water use and protecting the environment. Feeling a bit hot? Go jump in the hotel pool or ocean instead.
Without question, the summer of 2021 is going to be an active season and will likely explode with people re-connecting again. Have fun, try something new and be smart.
Remember, you still have a good number of summers after 2021 as well!