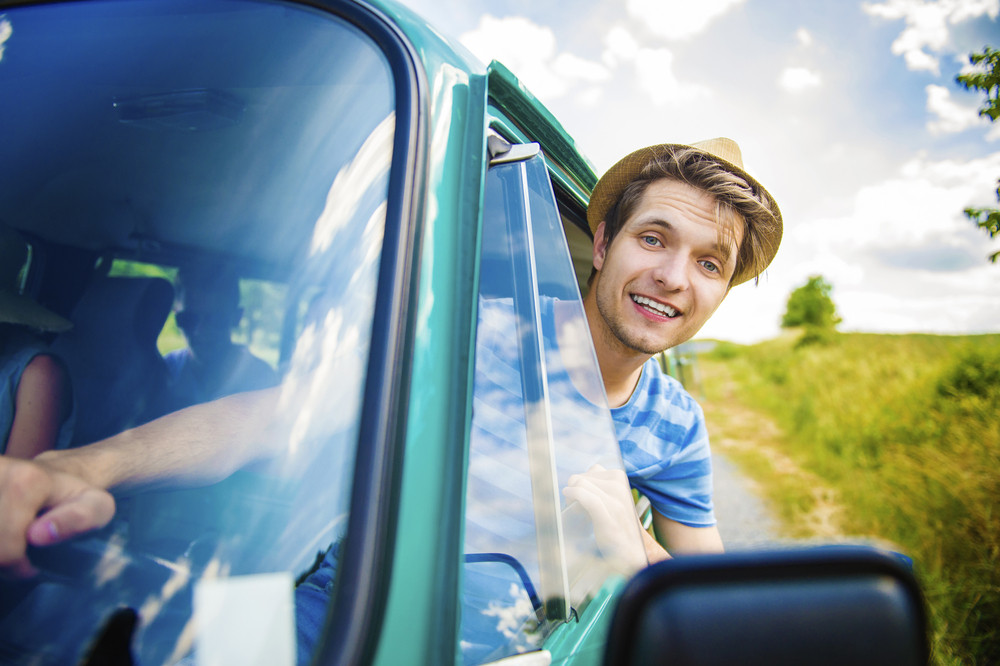 Taking a vacation road trip can be an excellent way to take some time off the hustle and bustle of city life. You can decide to undertake such a trip alone if you yearn for some quality personal moments. However, having some company from friends or family can make it more exciting and explorative. It is ideal to think about your safety and that of anyone who might be accompanying you on that road trip. If this feels overwhelming, read on to get the best tips.
Tips for a Fun and Safe Vacation Road Trip
You may want your journey to be fun and exciting, but there is also the safety side of it. The job, family, and friends you leave behind want you back in one piece. That is why it is imperative to stick to some of the best tips that assure you of fun, excitement, and safety while you hit the road. Such tips include:
Basic Car Safety Prep
Ideally, you will be using a vehicle for your vacation road trip. However, as you drive across the country, you should understand the essence of using a vehicle that is in good condition. The first part you need to check is the engine. This is the heart of the vehicle, and if it is in bad shape, consider getting a mechanic or using a different car.
The next essential part of preparing is the wheels. Your car's tires are the ones that will be on the road throughout the journey. Ensure their pressure is right and they are in good shape, too. Tire rotation is an important consideration. In fact, experts recommend that the tires should be rotated after every 5000 or 8000 miles. If you have enough friends accompanying you, consider getting a larger vehicle, such as a truck. Truck tires are designed to last 50,000 miles or more.
It could be as simple as hand sanitizer or your regular vitamins. Regardless, it is important to stay on track even when you're traveling. You may be on vacation, but your body is not. Precautionary items count too, such as aromatherapy for insomnia, for example. Remember, it's always better to be a bit "too cautious" by adding a few extra items in your suitcase, rather than trying to find them in a city you don't know, and most likely not feeling great either.
Car SafZty while Driving
You are on the road for a vacation trip, but you should get all your safety driving tips at your fingertips. Road accidents have become life-threatening in the recent past. This is why you should be on the lookout while driving. Just because you are on a vacation road trip does not mean you can drive under the influence of drugs or alcohol. That only increases the chances of getting involved in a road accident.
You should be well versed in the rules and regulations in the places you will be passing by or visiting during your trip. You can serve a 5-day to a 6-month jail term for DUI in PA. Fortunately, you can access DUI rules and other road usage regulations in different areas using the internet. Besides avoiding driving under the influence, think of other safety measures, such as always putting on your safety belt while driving. Safe driving should be among the first things to remember whenever you plan for a vacation road trip.
Fun Things to Do on Vacay / Pit Stop Activities Along the Way
Nothing shouts 'fun' louder than making some essential stops in places you find attractive and exciting. If you are enthusiastic about nature, you can make a stop at a place that allows hiking, sightseeing, nature walks, and other ways of exploring nature. There is a wide variety of fun activities you can indulge in along the way.
In 2020, McKinley Advisors conducted a survey on behalf of the Archery Trade Association. The results showed that there are about 9.9 million bow hunters, 5.4 million competitive archers, and 17.6 million non-competitive archers in the U.S. You can be certain that the numbers are high in other forms of sports and fun activities.
Taking a vacation road trip can have some essential benefits – you travel to new places, get time to relax your body and mind, and be away from your daily routine for a while. Although all this is important, you need to ensure that your journey will be exciting and safe. You can achieve that by following the above-discussed tips.