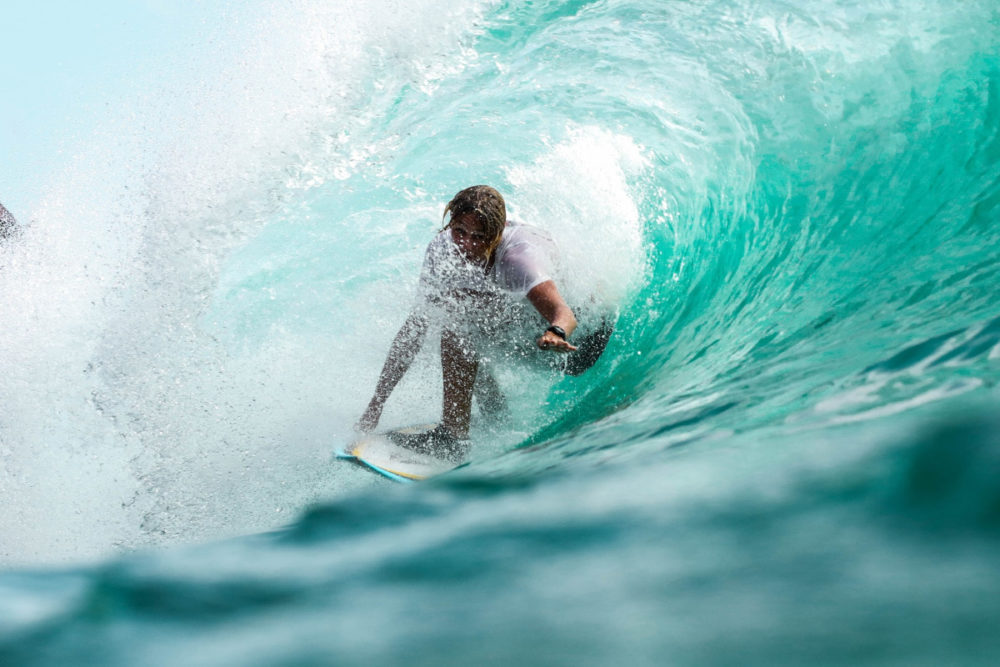 A surf holiday is always a great way to spend your breaks throughout the year. You discover new destinations and learn about a different culture. Being well-prepared is the key to a fulfilling surf holiday. Here are some tips to take into consideration when planning your next surf holiday.
Stay Fit out of the Water
Whether you are a complete beginner or an intermediate surfer, a good level of fitness will help you to get into surfing much easier and faster. Some activities such as yoga, swimming, and strength training are perfect for surf fitness. Yoga is incredible for flexibility and mindfulness; the latter is particularly important on the water when it comes to controlling your fear. Swimming improves performance of your shoulders and back, both of which play a significant role at paddling. In order to surf for longer, you must have power and endurance, and strength training is a perfect way to improve your power.
Choose the Best Destination for yourself
Since there are a lot of great surfing spots available for you to choose, it is important that you start researching your options early. This will allow you to have a long enough time before your trip to include surf forecasts and costs into your research, which will also help you to decide on what time of the year you should go on the holiday. There are always last minute trips you can book, but they often come at a greater cost.
There are some surf spots such as Portugal and Morocco that are available for all surfers regardless of their level. Though, some spots like Nicaragua are more preferable for beginners because of the warmer waters –where you do not need to wear a wetsuit- and smaller waves they have.
Get the Right Equipment
You may choose to bring, rent or buy your surfing equipment for the holiday. Each of these options has its own pros and cons. It is advisable to rent bigger and hard-to-carry equipment such as surfboards in your destination and bring your own- if you already have one- or purchase the smaller ones such as wetsuits instead of renting.
When you rent a surfboard, you do not have to worry about additional airline fees, carrying it everywhere you go and protecting it. On the other hand, options at rental stores might take a long time to get used to and/or might be overused. It is important to check the price range and availability of rental options beforehand.
Not a lot of people would like to rent a wetsuit that was previously had been used by someone else. But you do not have to worry about cleanliness when you have your own wetsuit. On the other hand, when you bring your own wetsuit, you have to carry it to the beach, and then you have to clean and store it. All of these depends on the length of your holiday and your level.
Money
It is important to calculate how much money you will need on your trip. You can learn by some online research or by asking other experienced surfers who have been to the same destination. It is always a good idea to have a little more money than your calculations, and do not have it all cash. And always remember to be extra careful with your credit cards and cash in order to avoid theft since you will be in a foreign country.
Extra Accessories
Taking extra accessories when you go on a surf holiday is always a good idea. You do not want to be stranded when your leashes break or your fins strap off. A roll of duct tape and surf stickers could also serve as handy waterproof emergency repairs and board ding repairs.
Apart from extra accessories, you need to get a pack of the first-aid kit. Injuries might happen anytime no matter how good you are at surfing. Also, you should get sunscreen to protect your skin and sun-cure to treat sunburn.
Other Activities
There are usually some surf camps that are located close to popular surf spots. You can enjoy the company of other surfers and post surf activities. These camps can also be a good place to rent the equipment you need. And if you are a complete beginner, you can get guidance and even a tutor at well-established surf camps.
Being physically and mentally prepared for a holiday is important. And now you know what you should consider when you are planning your next surf trip to enjoy it to the fullest.