Take Your Stress Out On A Punching Bag – Makes A Great Gag Gift
We all have stress from time to time and if you don't deal with it, it'll come out in ways you don't want. So, what do you do? Well, there's calming Yoga or meditation. However, if you're looking for a more "violent" way to get it out, may I suggest the Desktop Punching Bag (by CubeLife). You can use it as a gag gift, but it can actually come in handy. When someone or something angers you, simply punch the little bag! The company has gone one step further (to be funny) and put a target sleeve where you can slip a picture of the person you want to punch. What a great white elephant or gag gift!
A punching bag is certainly one way to let off some steam. The Desktop Punching Bag has a strong spring to hold a sturdy punch. The bag is made from synthetic leather that has no problem absorbing what you "throw" at it.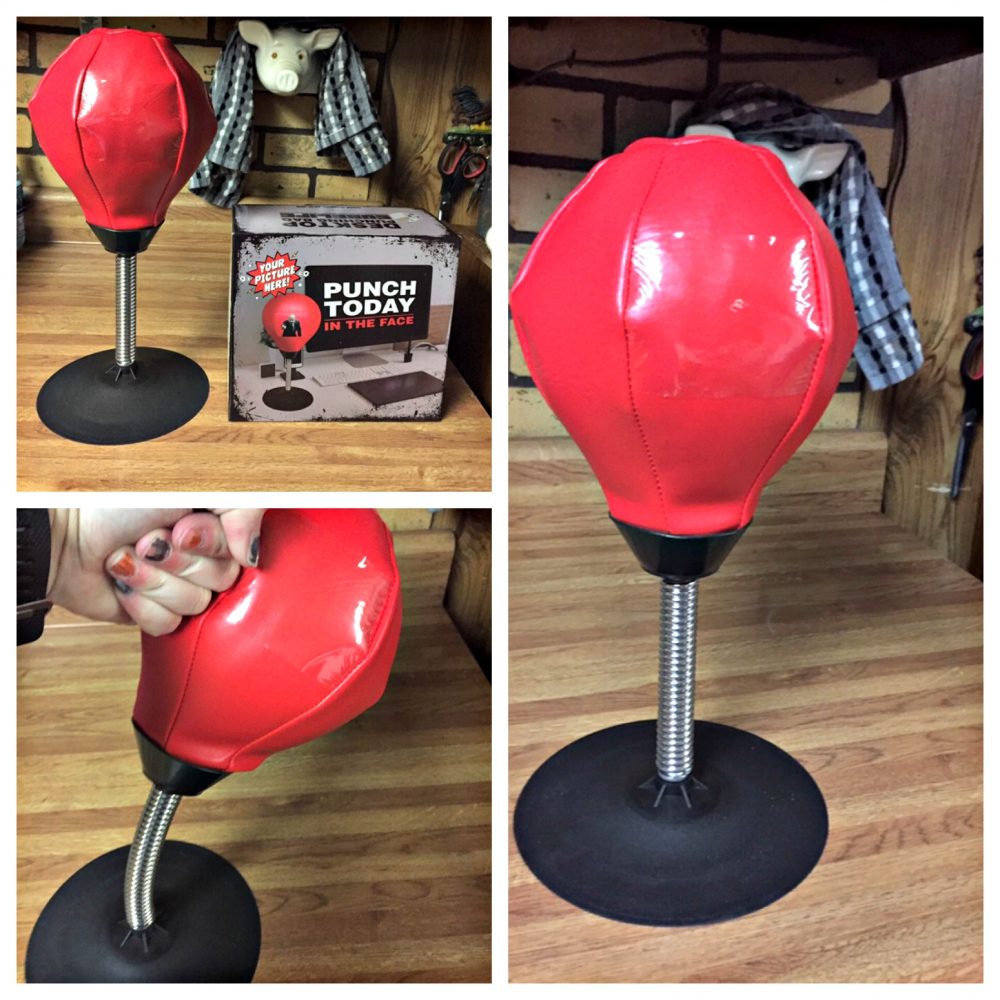 Do you have a stressful job? I know taking calls from irate customers can be frustrating, which is when the punching bag can work great. It has a huge suction cup that holds onto a desk or tabletop very tightly. Answer your phone call, punch the bag. There's how your day can go! If you're having a holiday gift exchange at work, what more are you looking for? I honestly don't know anyone that wouldn't enjoy this, or at least laugh about it. As a matter of fact, even if a person doesn't use the product for it's intended use, looking at it will, at the very least make them smile. Anger can be taken down a notch a two with humor.
We Need Humor
We need more humor in our world, especially right now! Anger and stress have a way of ruining lives, so let's find a way to deal with it in a healthy way. Yes, it would be nice to have a full-sized punching bag, however, we don't all have room for something like that. This is why the little desktop punching bag is perfect. It's big enough to take a punch but small enough to fit!
Connect with CubeLife/ Desktop Punching Bag/