STYLISH STORAGE BAG!
When you have kids, there will always be toys around the house. And sometimes, just sometimes, they don't want to pick their toys up when they are finished playing. How do you handle this problem? Do you fight with them, clean it up yourself or let them take a nap, and then have them clean it up?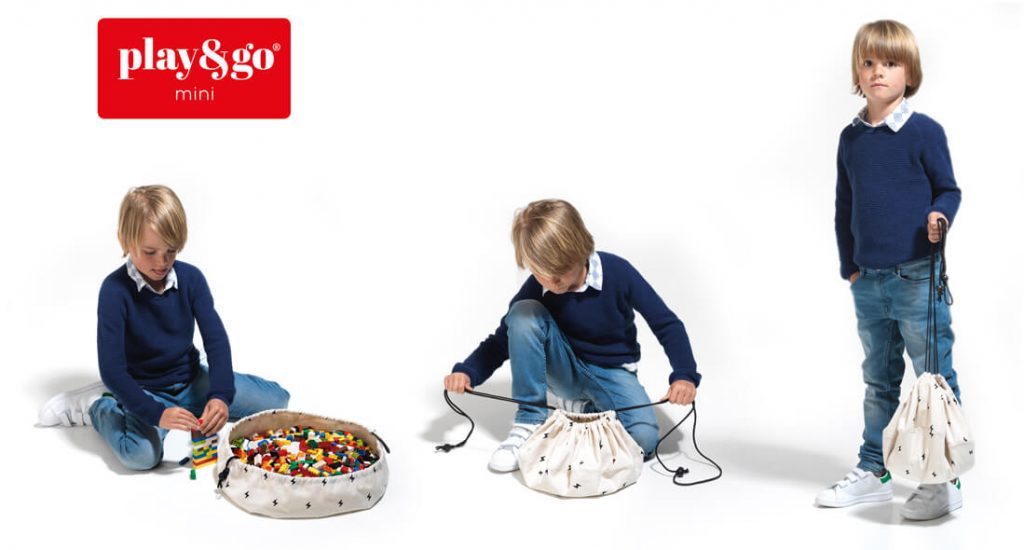 Play & Go helps to fix this for you and your child. Because sometimes you are just too tired to pick all those toys up. They have designed these amazing toy storage bags. Simply fill the bag full of the toys they want to play with like cars, legos, barbies, animals whatever they are in the mood for today. And then open the bag and let them play. When playtime is over pull the bag together and tie it closed. Then you can stash it in the toy box, closet or hang it up on a hook or doorknob. Ready for the next time they want to play, with everything still in the bag. No mess, no fuss, happy momma makes a happy home.
Not just for kids!
Now, these fantastic bags are so much more than just toy storage. You can fill them full of crafts, pens, pencils, coloring books; you get the idea. Oh did I mention that you can use them for yourself? If you are a crafter, love to crochet or knit. Keep everything together in one of these bags. They measure a huge 140cm, which means that you have plenty of room to store anything. But if that is too big, they also have Mini Toy Storage Bags that measure 40cm.
My teen uses hers for all hair products: Play&Go Mini
For the bigger storage bag, she puts all her stuffies in when she cleans her room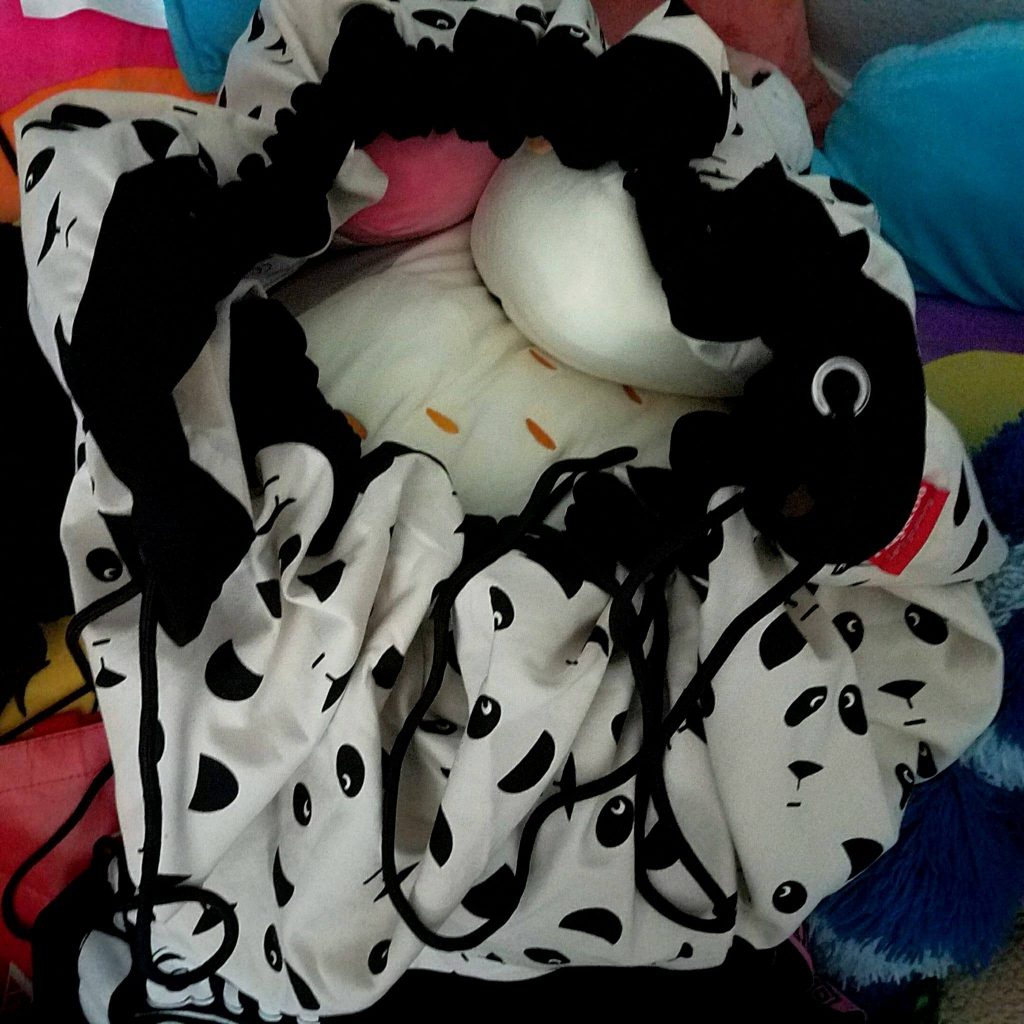 Do have a family member that just shipped out to college? Play & Go ( the roommate doesn't have to know the name ) will help them make the most of the limited space they have. By assisting them to keep their stuff together neatly. With all of their designs, I'm sure you can find the perfect design for you and your child. This is perfect for holiday gifts too!