It's traditional to have sweet treats in their stockings. But this year, stuff them with Slammers. They are sweet, tasty, and kids won't even know they're good for them!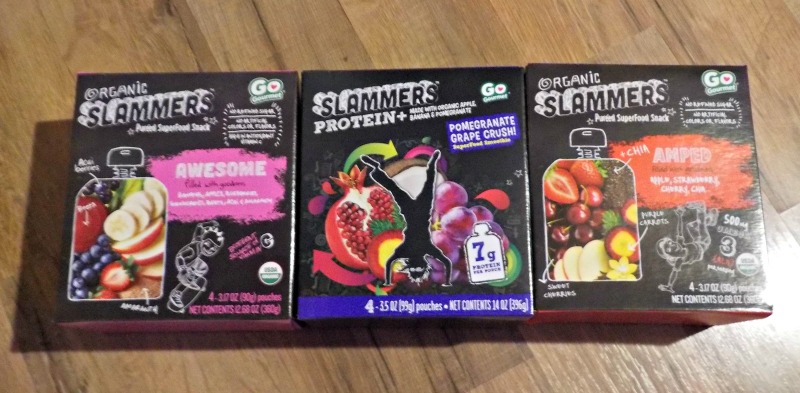 Stuff Their Stocking with Slammers
One of the treats I can't keep in the house are Go Gourmet's Slammers Snacks. My eldest son loves them so much, that he eats two to three of them at a time. He treats them more like a meal than a snack. But why?
Well for one because they taste so good. But they're also super healthy. They're made with USDA organic super foods, so they're a really healthy treat. He also says they're quite filling. According to him, "I eat a couple because I'm a pig, and they're too good to just eat one!"
This year I am not only filling his stocking with Slammers Snacks. I also got my eldest cases of Go Gourmet's yummy pouches. They will be wrapped and waiting for him under the tree. Yes, the way to my eldest son's heart is with good food. Oh, and easy food. He likes things he doesn't have to prepare. He can grab, and go.
The Flavors
Bran doesn't have a favorite one. Slammers Snacks come in four yummy flavors and he loves them all the same! But let's go over them.
Epic is packed full of mangoes, carrots, bananas, oranges, Greek yogurt and vanilla. Chill'n is blueberries, bananas, butternut squash, Greek yogurt, and yumberry. Awesome is a blend of bananas, blueberries, strawberries, beets, acai, and amaranth. Amped is strawberries, cherries, chia, and purple carrot.
Protein Pouches
If you're looking to add some protein into your kid's diet, then grab Slammers Protein Plus. Both of these flavors are jam-packed with that same organic goodness, but also have seven grams of protein per pouch. You can choose from Pomegranate Grape Crush, and Watermelon Kiwi Burst.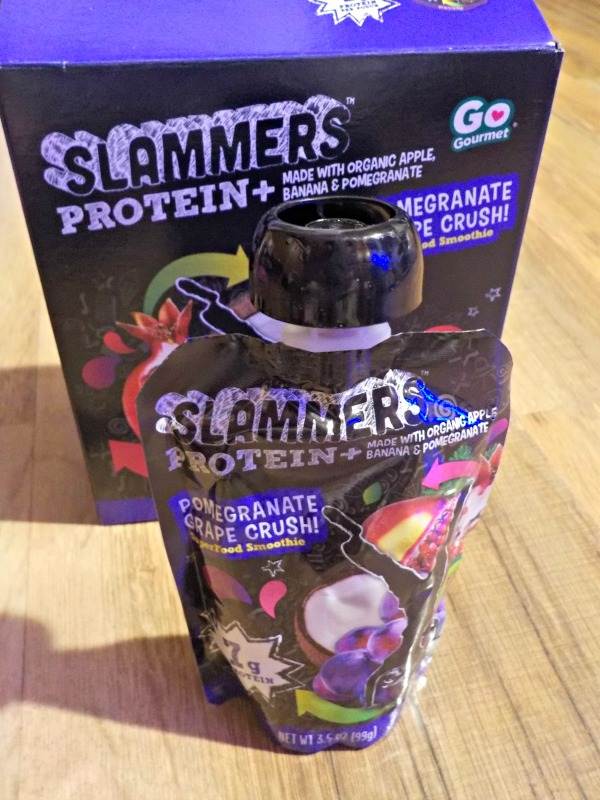 I got my son some of these too, because he's not a huge meat-eater. I know his diet is lacking protein, and I'm glad I found a tasty way to make sure he can get some.
To learn more and find out where to get your Slammers, head to their website. Follow via Facebook, Twitter, and Instagram.