Smell What The Mood Factory Has For You
Winter is creeping up on us and unfortunately, that may mean sadness and depression. It may not go that far, but most of us at least have some "blue" days because of the season. Aromatherapy can actually help uplift your mood. As a matter of fact, The Mood Factory has some wonderful smelling therapy for you. I love the Mood-Serenity Mood-Stick and Happiness Mood-Stick that I recently received. They're both heavenly scented balms that you can use on your sensory points or simply smell and enjoy. Full of essential oils, these products will help improve your mood.
The essential oils are only a small part of what The Mood Factory has to offer. They actually have courses you can take to learn strategies for a better life! The courses are 21 Days To Serenity and 21 Days To Happiness and they're available on their website. The information given is priceless! I received packets of goodies to explain the courses and what they offer. Trust me when I say that you should check it out!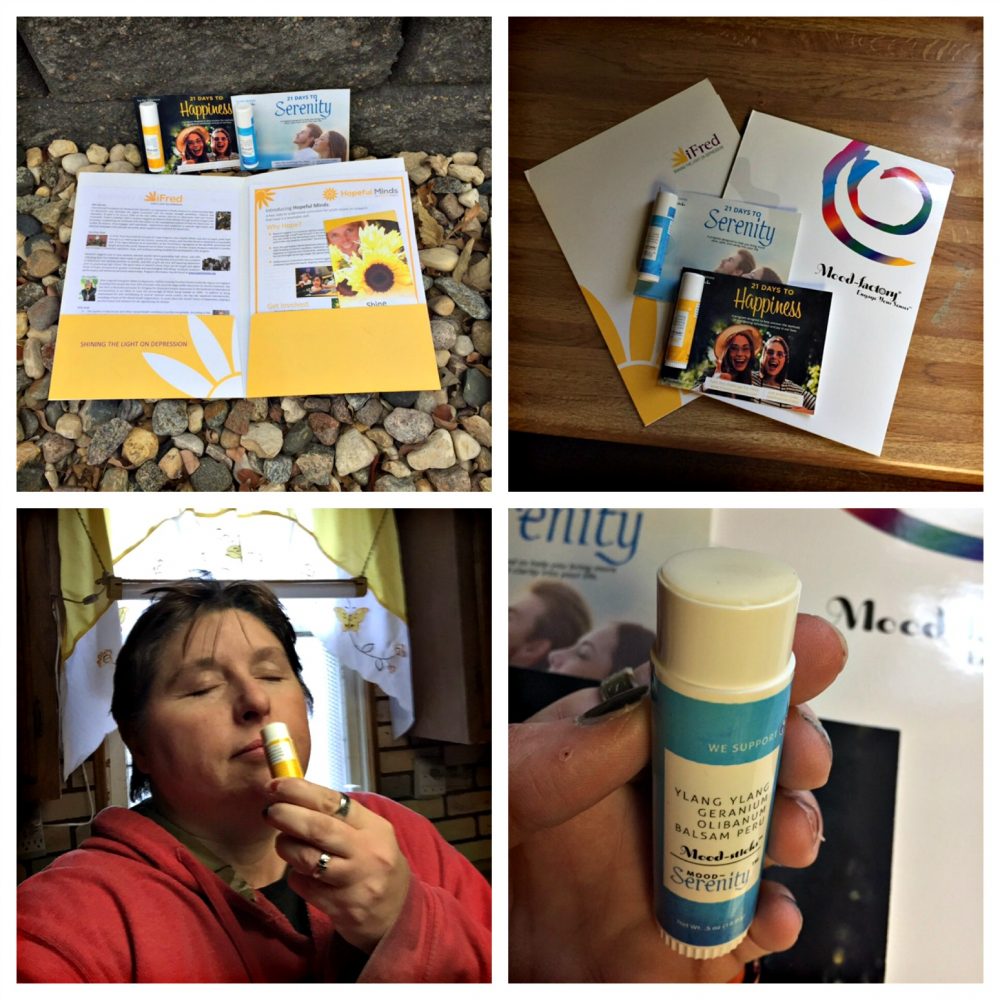 All of us have our down times at some time in our lives. It's how you choose to react that will change your outcome. It's easy to sit back and feel sorry for ourselves, trust me, I've done that. It doesn't help anything or anyone. Being proactive and staying on top of the bad feelings is essential to your happiness. Isn't that why we're all here? To live excellent, happy, outstanding, unique lives! I know that "smelling" something seems a little too easy to change anything, but it is certainly a start.
Think back to a certain smell that takes you to that moment. For me, when I smell construction paper, it brings me back to my first days of school when everything was new and exciting. There are other ones, but that's what came to my mind. If a simple scent can do something like that, imagine what it can do for our moods. I'm not sure how you feel, but I welcome serenity and happiness in my life. I'm sure you do too. Imagine giving this as a gift to a loved one! Priceless.
Connect with The Mood Factory/ Facebook/ Twitter/ Instagram/