Are you looking for a functional and stand out gift for someone on your holiday list? How about shatterproof AND stylish wine glasses? Perfect for the wine lover or those that want nice glasses that aren't really glass.
Shatterproof and Stylish Wine Glasses
I recently discovered GOVINO and was immediately intrigued. Then I got a few sets of their glasses and I fell in love. So first and foremost, they're nice looking, which is usually what people notice first. They're stemless but they also have an indentation that holds your thumb or index finger perfectly.
Get this, GOVINO top rack glasses are made from Tritan™. This means they will hold up to being dropped, and can be washed in the top rack of your dishwasher. They contain no BPA so they're safe for the entire family to drink from. Since they're so strong, go ahead and let the kids use them too!
Accepted and Respected by Wine Makers
GOVINO glasses are the first of their kind to not only be accepted, but also respected by renown wine makers. That's because they perform much like crystal, however they're sturdy and unbreakable. They're perfect wine, beer, spirits and any other beverages. Oh and they're recyclable too!
Get into the Holiday Spirit
I actually got three sets of GOVINO wine glasses. I am in love! I have their Top Rack collection in Charmed and Holiday Sweaters. They are ADORABLE, and sure to put you and everyone else into the holiday spirit. (They're going to be a hit at our Ugly Christmas Sweater party this year!) I also got my sister a set of their Top Rack 16 ounce Red Wine Glasses.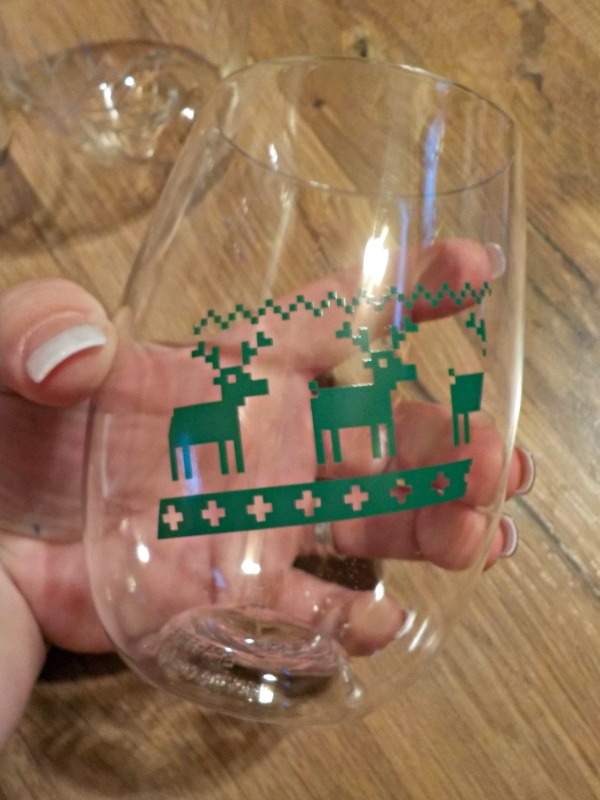 But that's not all! They have white wine glasses, some for whiskey, flutes, pilsner and more. They even have wine decanters so you can let your wine breathe in style. You're going to love GOVINO and I assure you that whomever you gift they to will as well.
To learn more and shop from the comfort of your own home, head to their website. You can also follow via Facebook, Twitter, and Instagram.