Havana is a beautiful place if you are looking for a romantic getaway to enjoy with your loved one. It has plenty of great attractions and activities for couples to enjoy. The Cubans are passionate people and you'll definitely pick up on all the love filling the hot air of the island. Plan your trip well and it will be one of the most enjoyable memories of your life together.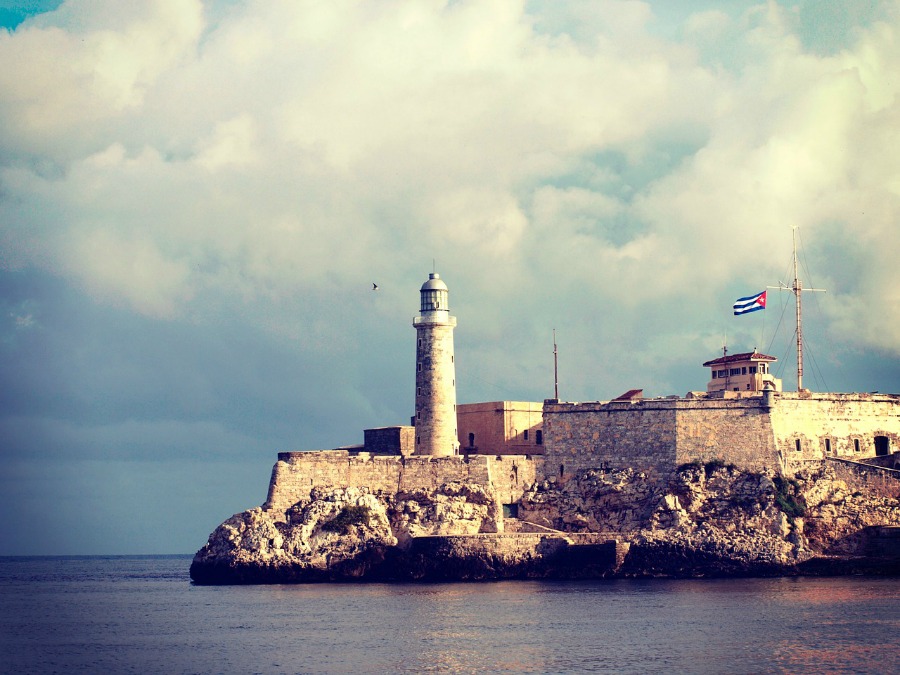 Romantic Guide to Havana: 5 Best Places to See and Things to Do
1. Enjoy relaxing at Playas de Este
Playas de Este is actually not located within Havana itself, but it's very near the city and also the best beach you can find in its vicinity. As no romantic visit to Cuba can be complete without enjoying some sunshine while lying on the soft white sand and dipping into the huge emerald expanse of the sea, a short drive to this place is a must.
The place also has some great dining options that will allow you to try some fresh seafood cooked in the unique Cuban style. All in all, a day at this beach alone can be one of the most romantic experiences from your Havana trip. The beach has fewer people on weekdays, but on weekends it's one of the favorite spots for the locals.
2. Take a stroll through the streets of Havana
Any romantic guide to Havana must include a slow tour of the city streets. The place has so many great spots that no tourist will be able to notice that having a guide to help you is a must. This kind of entertainment is also much safer and ensures you don't get lost.
You can take a free walking tour Havana locals offer. Be sure to use a reputed service only as you can't be too careful while on a trip abroad. But with a trusted and experienced local guide on your side, you'll be able to see the face of Havana that only a few travelers manage to discover. After all, who better to tell you about the place than a person who knows and loves it.
3. Eat at El Floridita
El Floridita is a restaurant made famous by it being Hemingway's favorite among all places in Havana. It's not surprising that the man as talented and passionate as Ernest Hemingway loved it so much because the place is gorgeous. It's definitely one of the most romantic places to eat in the city and the food is amazing. Many travelers claim that daiquiris at El Floridita are the best on the island.
The restaurant is located right next to the National Museum of Fine Arts of Havana. That's another place you should visit as admiring fine arts is a great way to up the romantic mood of the trip.
4. Dance at the Old Square
The Old Square of Havana is located in the old part of the city. It houses several marvelous examples of colonial architecture as well as many talented people who come here to play music or indulge in other arts. Simply enjoying the architecture while walking hand in hand is a deserving activity to be added to any romantic guide to Havana. However, if you have a chance to dance there, be sure to take it.
5. Enjoy the sunset at Malecon
A stroll down Malecon at sunset is one of the most romantic experiences you can get during a trip to Havana. This place offers you a chance to enjoy both the formidable beauty of the sea and the crumbling but still elegant facades of Havana's oldest buildings.
During the evening, the air of Malecon is filled with music and fine dining options are a few steps away. If you don't feel like walking the entire 5+ miles of El Malecon, hire an old car to get one of the most romantic drives ever.