This week I will show you another beautiful house.The Robert Mills House and Gardens, located in Columbia SC. One of only five National Historic Landmarks within Columbia! Maintained by the Historic Columbia Foundation this is a wonderful home to visit.
Now if you remember last week I introduced you to the Hampton-Preston Mansion & Gardens well, The Robert Mills Home, located across the street from the Hampton-Preston Mansion, completes the story of the Hall family that was persuaded to sell their home to Wade Hampton. To appease his wife for the loss of her home, Hall hired Robert Mills, the preeminent American architect of the early 19th century, to design a new townhome for her. The result is the Classical Revival Robert Mills Home. To ensure she was satisfied with her new home, Mills designed it to be taller than the Hampton-Preston Mansion, so that Mrs. Hall would be able to look down on her neighbors. Sadly, she never enjoyed that opportunity. Her husband died before the house was completed — and he failed to address the disposition of the house in his will.
After years of fighting in court to win the house, Mrs. Hall triumphed in court in 1837, but was forced to sell the home to the Presbyterian church to use as a school that same year as a result of the cost of the lawsuits. The house was used by various colleges and seminaries until the 1960s, when the Historic Columbia Foundation was created to save the house. They have filled the house with American antiques from the early 19th century. It is a beautiful mansion with amazing furniture — and its gardens are equally beautiful.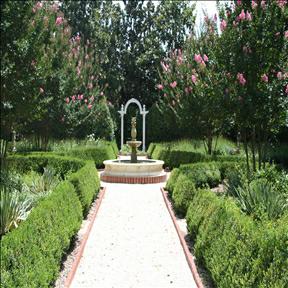 This is another beautiful historic home to visit if you ever come to South Carolina!